A Russian Passport in Crimea and Donbas Is Both a Punishment and a Right to a Normal Life. What Awaits Ukrainians in the Occupation? Analysis of Zaborona
Collage: Kateryna Kruhlyk / Zaborona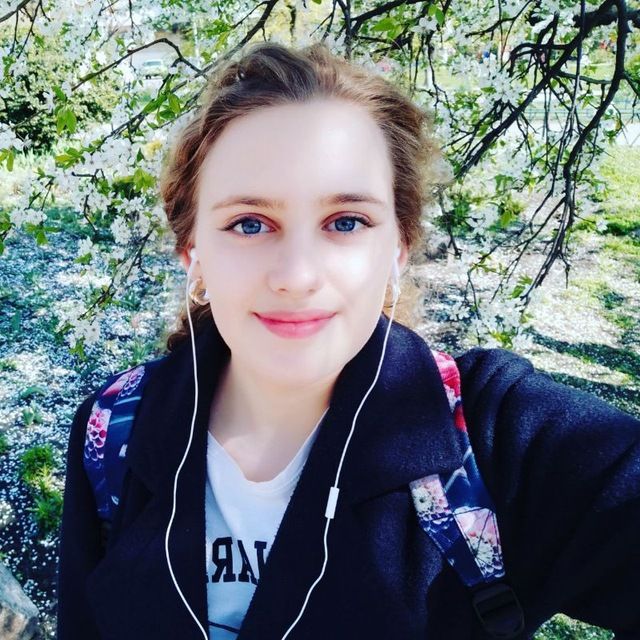 The occupiers are increasing the process of Russification in the occupied Ukrainian territories. In addition to visual manifestations, such as erecting monuments to Lenin or hanging tricolors in cities, Russians and their collaborators began issuing Russian passports to people. Deputy Prime Minister of Ukraine Iryna Vereshchuk urges residents of the temporarily occupied regions not to take Russian passports. However, in Crimea and part of Donbas, seized 8 years ago, the lack of Russian citizenship deprived people of access to medicine, work, and real estate. So what should Ukrainians do during the occupation? The journalist of Zaborona Anastasiya Opryshchenko found out how Russia conducts forced passportization and whether it is possible to survive in the temporarily occupied territory without a double-headed eagle.
---
The Kremlin forcibly distributed passports in the occupied territories in almost every war – Russian citizenship was granted to residents of the side which Russia supported. On the one hand, Russia has accelerated legal regulation in the occupied territories. On the other hand, when the war entered a new round, Russia allegedly went to defend "its" people. It is known that during the attack on the Kyiv region, the Russians planned to distribute documents of the Soviet era in the region (at least temporarily, until obtaining Russian passports).
Collage: Kateryna Kruhlyk / Zaborona
Russia began compulsory passportization in Ukraine in 2014, after the annexation of Crimea. In the spring of 2019, the opportunity to obtain Russian passports appeared in the LDNR. After the start of a full-scale invasion of Ukraine, the situation repeated itself: on May 25, 2022, Russian President Vladimir Putin signed a decree to simplify obtaining a Russian passport for residents of the Zaporizhzhia and Kherson regions.
The Russian-appointed occupation authorities in the partially occupied Zaporizhzhia region say the number of applications for Russian citizenship has reached 70,000. Instead, Serhiy Bratchuk, a spokesman for the Odesa military administration, said 30 people had received passports in Melitopol, Zaporizhzhia region. According to him, the situation in Kherson is similar: "Only 23 people wanted to get a Russian passport. Most of them are local collaborators," he said on June 11. On the same day, Russian media reported that the first 25 residents of Kherson had already received Russian passports. There is no data on the number of submitted applications in the Kherson region yet.
A resident of Kherson told Zaborona on condition of anonymity that there is currently only one Russian passport issuance point in the whole city – it is located in the occupied building of the "Document" passport center. The queues for passports are long and can be seen every day. At the same time, according to the woman, documents can be issued even if you are not physically present in the department. "There are 'caring' women in the city – I don't know if they work voluntarily or on behalf of the authorities – they visit the apartments of elderly people who sit at home, and take their passports to the office. In two weeks, new passports are ready," she said.
According to Russian legislation on the passportization of occupied territories, citizens who permanently reside in the Kherson, Zaporizhzhia, Luhansk, and Donetsk regions can apply for Russian citizenship. Along with the application, the residents of the occupied territories submit documents, their copies, and a translation into Russian.
Why is granting Russian citizenship a forced passportization?
In occupied Crimea, the issuance of Russian passports began immediately after Putin signed a law according to which Crimea and Sevastopol became "subjects of the Russian Federation."
In addition to passportization, the occupying authorities of Crimea opened offices where it was possible to apply for "preservation of Ukrainian citizenship." To do this, the Crimean people had to write a waiver of a Russian passport. However, the head of the board of the Crimean Human Rights Group Olha Skrypnyk emphasizes that only Ukraine and the Ukrainian authorities can deal with Ukrainian citizenship. Therefore, the machinations of the occupying power were illegal, because people did not renounce their Ukrainian citizenship.
Photo: Vyacheslav Ratynskyi / UNIAN
"They [offices where it was possible to renounce Russian citizenship] began their work on April 1 and worked until April 18, 2014. A maximum of 9 such offices were opened throughout Crimea. But just imagine: 9 of these points for 2 million people is nothing. Many people did not go because they understood that it was illegal. And after April 18, the occupation authorities announced the end of submitting applications and automatically recognized all those who did not apply as Russian citizens and issued them passports," Skrypnyk told Zaborona.
Moreover, passportization in Crimea took place even in the absence of people on the peninsula. In 2014, Skrypnyk coordinated the Euromaidan in Yalta, but due to threats, she had to leave Crimea in March 2014. Later, the mother of the human rights activist was told by phone that a Russian passport had already been issued for Olha Skrypnyk, and "she should come and take it."
The same story happened with director Oleh Sentsov and activist Oleksandr Kolchenko. Both were detained in May 2014 on charges of plotting terrorist attacks. While they were in a pre-trial detention center in Moscow, Russian passports were made in their names, although they did not agree to receive them. In court, Sentsov said he was "not a serf to be handed over with the land."
According to Article 61 of the Constitution of the Russian Federation, a citizen of Russia cannot be deported or extradited to another state, so the presence of Russian citizenship in Sentsov and Kolchenko directly affected the course of the trial. In addition, according to Skrypnyk, their passports were made so that Ukrainian consuls could not visit Ukrainian citizens in their places of detention: "And then in other cases and detentions, the Russian authorities used these passports in the same way."
Collage: Kateryna Kruhlyk / Zaborona
Many Crimeans initially refused to receive Russian documents. However, the occupying power effectively deprived people of a choice: without a Russian passport, it is impossible to find a formal job in Crimea today, place children in kindergarten or school, receive free medical care, or own real estate.
"People did not make this choice: everything happened under occupation. Russian forces occupied the territory, and even if no one led them at gunpoint to get a passport, they were still under the control of the Russian army", says Skrypnyk. "The violent nature of passportization is recognized at the level of all UN and Council of Europe resolutions. Everyone acknowledged that this was a violation of international law and certainly a violation of Ukrainian law."
Why are Russian and DNR/LNR passports issued simultaneously in Donbas?
In 2019, after the corresponding decree of Vladimir Putin, Russian passports began to be issued to residents of LDNR. Registration of documents took place almost in the same way as in Crimea. However, if in the case of Crimea all legislative initiatives came directly from the Kremlin, then in the occupied regions of Donbas passports were issued to Ukrainians by the authorities, which do not legally exist.
According to Donetsk resident Mariya (name changed), Russian citizenship in LDNR gives a person greater legal protection. With a Russian passport, in particular, you can get a well-paid job, get insurance or go to court. However, to obtain a Russian passport, you must have a DNR or LNR passport in Donbas.
Documents issued in LDNR or Crimea are recognized only by Russia and other unrecognized territories, such as South Ossetia and Abkhazia. Moreover, even in some regions of Russia, Crimeans with Russian passports had problems obtaining loans or other banking services. That is, these documents are defective even in the occupying country. And from the point of view of international and Ukrainian law, Skrypnyk emphasizes, all these people remain citizens of Ukraine. In addition, children born in Crimea or other occupied territories after 2014 are also citizens of Ukraine.
"But for official status, you must first obtain a Ukrainian birth certificate, based on which a Ukrainian passport is then issued. Although Ukrainian courts do not recognize a birth certificate from the occupied Crimea, they take into account the fact that the child was actually born. In the case of the DNR / LNR, no one can guarantee that the child was born there: formally, there is no state in those territories. That's why LDNR documents don't guarantee anything at all," she added.
The expert also notes that, despite the illegality, the Russian passport has more recognition than the LDNR passports – both in the world and in the occupation. First, the Russian passport is a confirmation that Russia has occupied Ukrainian territory. Secondly, behind the Russian passport, even illegally issued, there is still a Russian state that has to guarantee something – for example, medical care.
As for the LDNR, the passports of the so-called "people's republics" are not recognized even in Russia. No state or institution is behind these documents. This is a worse option than a Russian passport: residents of LDNR may not receive a pension or medical care. Now, most of the local pensioners still receive a pension from Ukraine.
Collage: Kateryna Kruhlyk / Zaborona
Were Ukrainian passports confiscated?
According to Skrypnyk, in 2014, human rights activists recorded the facts of the seizure of Ukrainian documents from statesmen in Crimea: judges, police officers, and prosecutors. They were forced to write applications for renunciation of Ukrainian citizenship, and then their passports were taken away.
This did not apply to ordinary citizens. However, during the crossing of the administrative border between Crimea and mainland Ukraine, Russian border guards demanded that citizens present purely Russian documents. Since 2018, the rules have become stricter: if you provide a Ukrainian passport, you can receive an administrative fine.
Russian border guards refer to Part 1 of Art. 18.1 of the Code of Administrative Offenses of the Russian Federation ("violation of the rules of crossing the State border of the Russian Federation"). At the same time, Crimeans, with whom Zaborona managed to talk, say that when crossing the administrative border towards mainland Ukraine, Russians sometimes forced them to show a Ukrainian passport – domestic or foreign. Although they did not put any marks on the documents.
Currently, there is no information that the pro-Russian authorities of the territories occupied in 2022 are taking Ukrainian passports from citizens.
Is it possible to renounce forcibly obtained Russian citizenship?
Olha Skrypnyk says that it is possible to renounce Russian citizenship, but it is a very difficult procedure. First of all, you must have a Russian passport. Then – to prove the absence of debts (including tax debts) or loans in the country. In addition, a military ID is required, stating that all military service obligations have been repaid, and you should provide proof of payment of state duty.
"One of these cases lasted for 5 years. People abandoned it all and left Crimea. Bureaucratically, this procedure is so complicated that it is extremely difficult to lose citizenship," explains Olha.
However, it is important to understand that Russian documents issued during the occupation are invalid outside the Russian Federation and the occupied territories. However, for Russia, the presence of a red passport with a double-headed eagle means that the owner of the document is a full-fledged citizen of the country, who, along with certain rights, has very specific responsibilities. In particular, within the framework of Russian criminal and administrative legislation [on how the occupying power brings Crimean people to justice, Zaborona wrote here].
Collage: Kateryna Kruhlyk / Zaborona
What is happening in the occupied territories today?
Passportization in Kherson and Zaporizhzhia regions is now taking place in parallel with increased pressure on residents. The military people who actively disagree with the occupation or have been politically and socially active before, are abducted in captured cities and in some cases killed.
There is another problem: Russian citizenship is given to orphans during the occupation – the corresponding decree was signed by Vladimir Putin. These rules on simplified citizenship also apply to children deprived of parental care and incapacitated people. The occupation authorities of Kherson have stated that all children born in the occupied territories after February 24 will automatically be considered citizens of the Russian Federation.
During the full-scale invasion, orphans began to be taken en masse to Russia: on June 19, Russian officials called the figure more than 307,000. There are no confirmed cases of adoption of Ukrainian children by Russian citizens yet, but UNICEF does not rule out such a possibility and categorically forbids Russia to adopt children during or immediately after emergencies.
"The Russians took the children out of Mariupol and other cities. After passportization, the children disappear. Russian law allows you to change not only your last name or first name but also your year and place of birth. That is, it will be extremely difficult to find these children in Russia, and Russia will declare them its citizens. I am afraid that we will not find orphans anymore," Skrypnyk emphasizes.
Another problem that appeared with compulsory certification is mobilization. This has already happened in the territories of the LDNR during the full-scale invasion of Ukraine. The situation is the same in Crimea.
According to Skrypnyk, the most important thing that the Ukrainian authorities should do in this situation is to state that people in the occupied territories remain citizens of Ukraine: "There will be no consequences for them because people now live in the worst conditions. They are just on the verge of survival. This passport means nothing legally or morally. These are only consequences for Russia because this is another crime of the Russian Federation."
Collage: Kateryna Kruhlyk / Zaborona
Collage: Kateryna Kruhlyk / Zaborona
What does the Ukrainian government advise?
Deputy Prime Minister of Ukraine Iryna Vereshchuk advised trying not to take Russian passports from the occupying power. And she noted: if there is an opportunity to leave the occupied city, it is necessary to find ways to do so, "because it is about your safety and destiny – yours and your children's." Vereshchuk is convinced that in the long run, Russian citizenship will create many more problems for Ukrainians, but she did not specify which ones.
Ivan Fedorov, the mayor of temporarily occupied Melitopol, has a similar opinion: "Whoever takes a Russian passport will be held accountable by law. Although I believe that those who take Russian passports today are doing the right thing because this will be the only opportunity for them during the de-occupation of Melitopol to have time to leave, hide, run away."
According to the current law "On Citizenship of Ukraine", the state recognizes only Ukrainian citizenship. However, there is no absolute ban on dual citizenship in Ukraine. At the same time, Russian documents issued in the occupied territories mean nothing to Ukraine. Secretary of the National Security and Defense Council Oleksiy Danylov noted that the country's authorities perceive them only as an opportunity to live in the occupation: "We understand that when they [the occupied territories] are liberated, I think they [holders of Russian passports] will give up all these papers that are given to them there today."