"A Volunteer Is Not a Terrorist." 25 People Who Helped Mariupol Residents Are Being Held in the DNR Prison. Zaborona Tells the Story of Four of Them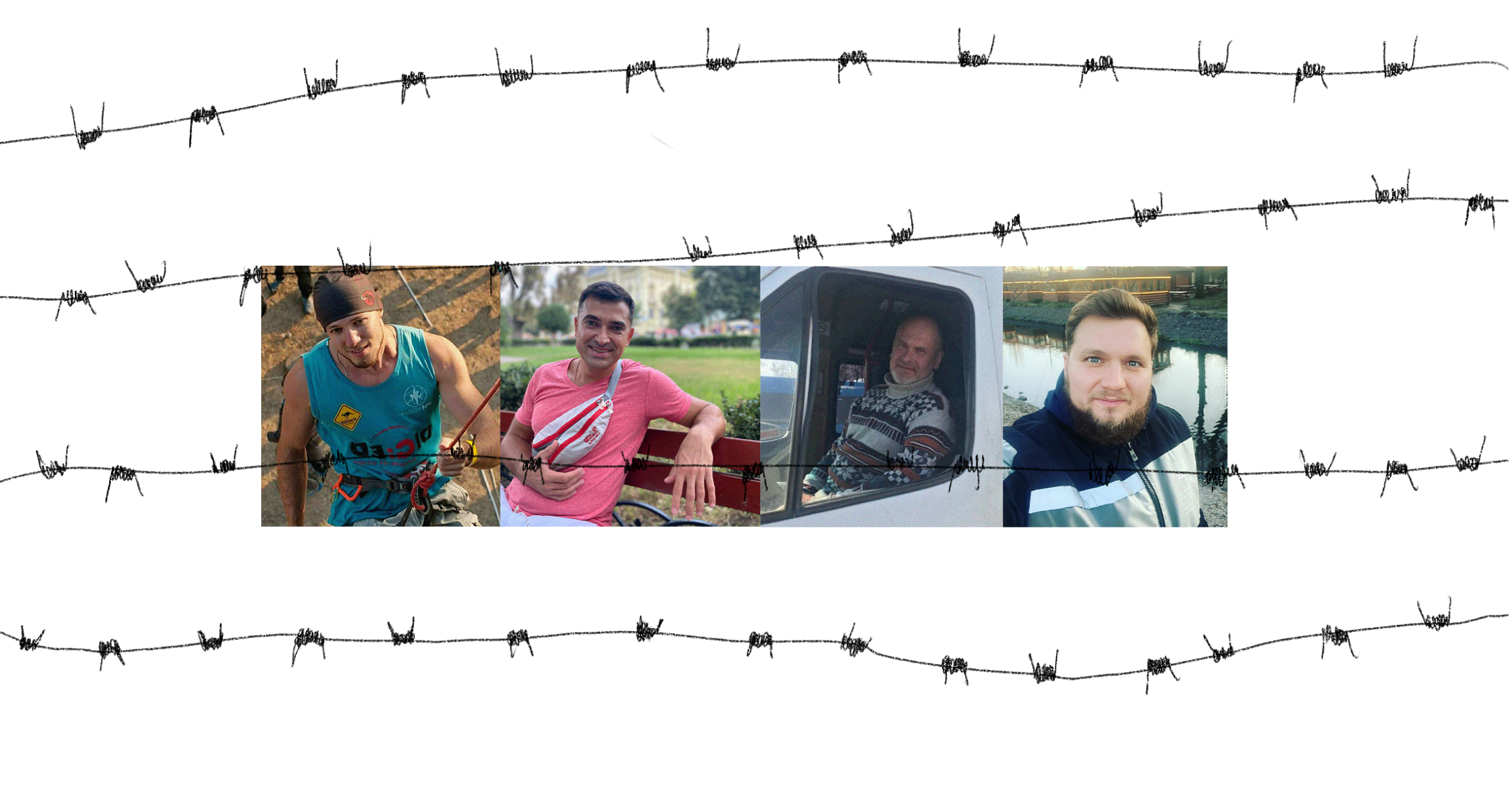 Collage: Kateryna Kruhlyk / Zaborona. Photos provided by the heroes of the article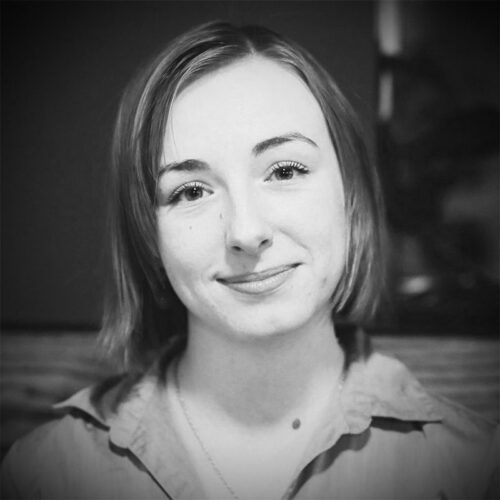 Volunteers who risked their lives and evacuated civilians from Mariupol under the shelling are facing long-term imprisonment. They have been detained for more than two months in Olenivka, a penal colony in the Donetsk region not controlled by Kyiv, where Azovstal fighters were also recently placed. 25 men are accused of "terrorism", but their relatives claim that they were just trying to save Mariupol residents. In her special report for Zaborona, journalist Nadiya Shvadchak talked to the relatives of the volunteers and found out what conditions the prisoners are in and what terms they can expect.
Vitaliy Sytnikov, 34 years old
"Vitalik said, 'I'm lucky, I'll be fine,'" says Alevtyna Shvetsova of her friend.
Taxi prices in Mariupol have increased tenfold since the start of the full-scale war. But Vitaliy continued to take people out of the most dangerous areas at regular rates, and sometimes for free.
"He not only agreed to go there, but he could persuade a person [living in Mariupol] for a long time that it was necessary. Because of this, he returned later and sometimes under fire," Alevtyna said.
"It happened that he could not persuade an old woman to leave," recalls Vitaliy's mother Svitlana in a conversation with Zaborona. "And a few days later he came and said: "Phew, finally this old lady was taken away."
On March 17, as Vitaliy and his family left Mariupol, they saw empty minibusses with the inscriptions "children," white bands, and red crosses moving to the city. "It was clear that these were volunteers. I think Vitalik was impressed," his mother recalls. Nine days later, he decided to return to rescue people.
"Vitalik really wanted to be useful and help," adds Alevtyna. "He heard stories that there is a lack of food in Mariupol, women and children remain there, people are fleeing the city on foot, there are no green corridors. It was then, in the 20s of March, that volunteers began to gather in Zaporizhzhia and raise funds for the buses. But there was a problem to find a driver. A person from another city could not go to Mariupol and immediately find the right basement to pick up people. The driver had to be from Mariupol, and Vitalik decided to go."
Vitaliy left Zaporizhzhia on March 26, and the contact with him was lost the next day. Relatives soon learned from volunteers that he was held in a penal colony in Olenivka.
"I still hope he will be released," said Vitaly's mother. "And I'm very afraid for his life."
Yevhen Maliarchuk, 35 years old
"Aerial bombs, artillery, mortars – Mariupol was shelled, people died. Zhenya said that we should help them to get out," says Albina about her boyfriend.
On March 26 or 27, Yevhen went from Zaporizhzhia to his hometown to rescue people in a column of three buses. This was his first volunteer trip. He managed to bring aid and take about twenty people from a bomb shelter near the drama theater.
What happened to Yevhen next, Albina knows from eyewitnesses who managed to return: on the way out of the city volunteers were stopped by the Russian military or DNR troops controlled by Russians. Passengers were interrogated and searched in Nikolske, 25 km from Mariupol. Yevhen's money was found and he was accused of earning money for evacuation.
"But he principally didn't take money for this," explains Albina to Zaborona. People on the bus confirmed this, but they were not believed. Yevhen and several other volunteer drivers were blindfolded, handcuffed and taken to Starobeshevo, a village in the Donetsk region that is temporarily out of Ukraine's control. The interrogations lasted for a day or two. Some of those released, Albina says, testify to the torture. From there the guys were taken to Donetsk. Some of the volunteer drivers were released, and some were taken to a penal colony in Olenivka.
Yevhen has been there for over two months.
"There are hole cells there," says Albina. "That's what they call cells without conditions, designed for eight people, but they keep twenty there. People take turns sleeping. Until one of the relatives handed over the money, a printer or a laptop [as a bribe to the guards], they fed him porridge on water. Now prisoners are allowed to receive food from relatives and cook for themselves."
The guys were able to tell their relatives that they should do everything possible to free them, as they face 10 to 20 years in prison.
"We have to shout that volunteers are not terrorists," says Albina. "And we hope for an exchange. But this is impossible until that side confirms that it has our people."
"He said: everyone is coming back and I will be back too. And he left," says Olha about her husband. On March 26, Yuriy Leha left with a column of volunteers from Zaporizhzhia to save his sister and family from Mariupol. "He's the only one who dared," says Viktoria, Yuriy's niece. She wrote to various volunteer groups, but no one agreed to go to the area where her mother lived.
Five days after his departure, it became clear that Yuriy Leha had been detained at a checkpoint in Nikolske. He is now being held in a penal colony in Olenivka.
"I got a call from a man who had just left the colony. He did not introduce himself. My hands were trembling, I cried and asked: "Is my husband alive?". "Alive," he replies. "What conditions are there?" "Like in prison." They are accused of terrorism," Olha told to Zaborona.
A voice on the phone told the woman to delete the number and never call him.
Oleh Pryhodko, 29 years old
"It was our second trip. We transported humanitarian aid from Zaporizhzhia to Mariupol. I would not go at all," says Yuliya, Oleh's mother. "It's just that my son believes that he was born for great deeds. He wanted to save people. And I was afraid to leave him, so I went with him. He doesn't even have a driver's license. He traveled with a driver. When we unloaded the humanitarian aid, they went to take away people from under the shelling."
We left together with a convoy of buses from Mariupol. At the last checkpoint, the car with Oleh was taken under convoy, and Oleh was taken to the commandant's office in Nikolske. Yuliya, being in another car, followed him. She asked why they were detaining her son. They said: "We will check your documents too."
"No one checked the documents, we were immediately put face to the wall: hands behind our backs, feet shoulder-width apart. Crazy pressure and aggression. They shouted that we were taking photos of their positions," Yuliya recalls. "They threw him into the jail." In one and a half days there were up to 24 people from Zaporizhzhia, Dnipro, and Kryvyi Rih – volunteers who went to visit friends and relatives. What is this camera look like? If 24 people were standing, there was nowhere to step. Like at a rally or concert. We spent the night standing. We were given water in five-liter bottles, and in the same bottles, the guys urinated nearby. I and another woman were taken to the toilet."
A day and a half later, the prisoners were taken to Starobeshevo (Donetsk region, about 130 km from Mariupol). There were separate cells for men and women. Yuliya was taken to a cell where there were women, girlfriends and sisters of the military, girls who were hiding the Ukrainian military. There were up to twenty people in the double cell. They slept on the bunks and under the bunks. So the woman lived for four days.
"When I was summoned for questioning, the conversation lasted two minutes," says Yuliya. "I don't want to listen, you will tell me everything in Donetsk." We all had our hands and eyes taped and put in a paddy wagon. My son was there too, I heard his last name."
In Donetsk, the detainees were fingerprinted, photographed, and taken for questioning. They spent the whole day there. Yuliya heard through the open door how her son was telling someone the story of his life since childhood. Then she was questioned. In the evening it was reported that the woman was free and her son was being taken to Olenivka.
A week and a half or two later, Yuliya came to Olenivka to hand over food to Oleh. She was "filtered" so decided she will not be detained again.
"They are so oppressive that you fall into prostration: "You are here until the end of the war", "we'll capture all of Ukraine", "Zaporizhzhia has already been taken, where will you go?", Oleh's mother remembers. "I would have gone and snatched him out, but I understand that will not work." I don't know yet how it will turn out, but I'm sure I'll find out soon."