Came up with an exchange. Medvedchuk addressed Zelensky and Putin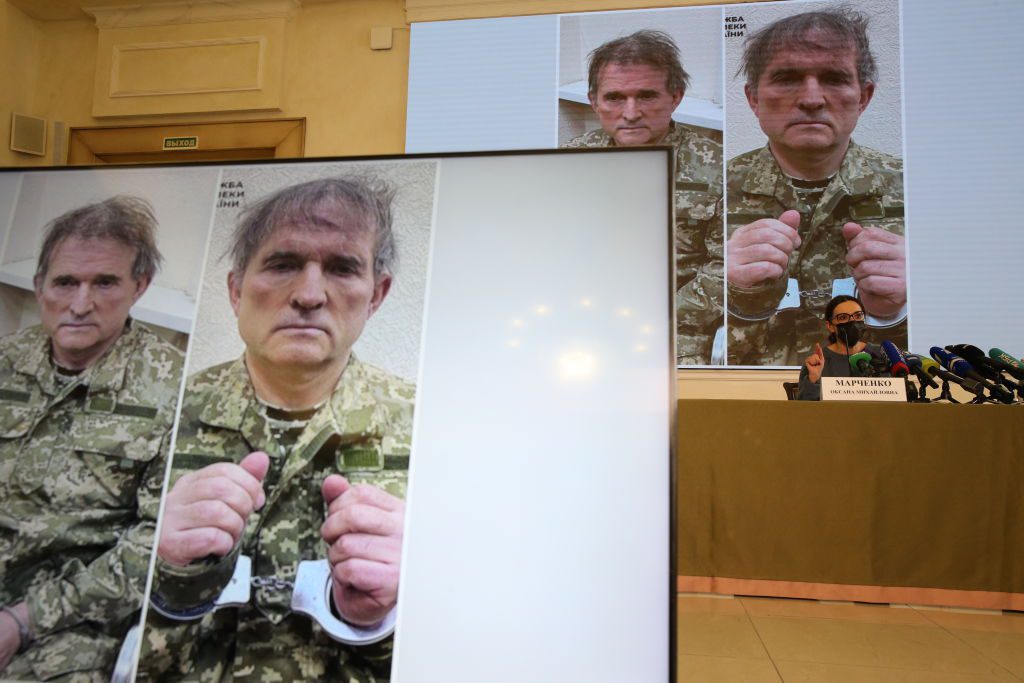 Wife of arrested pro-Russian Ukrainian politician Viktor Medvedchuk, Oxana Marchenko talks during her press conference at the Public Chamber of Russia on April 15, 2022 in Moscow, Russia. Medvedchuk, one of close Vladimir Putin's allies in Ukraine was captured by SBU Security Service and shown handcuffed and wearing the uniform of a soldier on Tuesday in a picture tweeted by Ukrainian President Volodymyr Zelensky. (Photo by Contributor/Getty Images)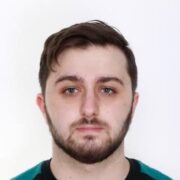 Security service of Ukraine released a video address by Viktor Medvedchuk to Volodymyr Zelensky and Vladimir Putin.
The People's Deputy offered himself for an exchange on the Ukrainian side.
Medvedchuk has been under surveillance since April 12.
The People's Deputy of Ukraine from the Opposition Platform — For Life Viktor Medvedchuk addressed the President of Ukraine Volodymyr Zelensky and the President of Russia Vladimir Putin with a proposal to exchange himself in order to be able to go to the Russian Federation.
Zaborona tells about the address of a pro-Russian politician accused of treason.
Medvedchuk's video address on April 18: terms of exchange
The cochairmen of the OPFL (the Verkhovna Rada suspended its activities on the basis of a decision of the National Security and Defense Council) offered to exchange himself for defenders and residents of Mariupol who are in a blocked city and do not have a safe access through humanitarian corridors.
"I, Medvedchuk Viktor Volodymyrovych, want to appeal to the president of the Russian Federation Vladimir Putin and the president of Ukraine Volodymyr Zelensky with a request to exchange me by the Ukrainian side for the defenders of Mariupol and the residents who are there today and cannot safely exit through humanitarian corridors", — said Medvedchunk in a video, published by SSU.
Viktor Medvedchuk: charges and special operation of the Security Service of Ukraine
People's Deputy of Ukraine Viktor Medvedchuk is accused of treason (Article 111 of the Criminal Code of Ukraine), violation of the laws and customs of war (Article 438 of the CCU) and aiding a terrorist organization (Article 258-3 Part 1 of the Criminal CCU). On January 10, 2022, the court extended the policy of pre-trial detention in the form of house arrest until March 10, 2022.
Since the beginning of Russia's full-scale invasion of Ukraine, Medvedchuk has violated a court ruling and fled his home: Russia's Federal Security Service allegedly tried to deport a People's Deputy from Ukraine to Transnistria and then to Moscow.
The Security Service of Ukraine detained the politician on March 12, 2022. At the time of his arrest, Medvedchuk was wearing a full set of military camouflage uniforms, light and made in Ukraine in the form of pixels with a shoulder strap on his chest.
Medvedchuk's bodyguard told that the deputy was hiding in a private house in Kyiv with his cook and security, according to legend, this house was allegedly rented by a family from Italy.
On April 16, 2022, the Lychakiv District Court of Lviv chose detention without the right to bail as a measure of restraint for Medvedchuk.
Earlier, Zaborona told the full version of the SSU about the detention of Viktor Medvedchuk and the possibility of exchanging the People's Deputy for Ukrainian prisoners.