Closest Friends and Relatives: Britain Has Imposed Sanctions on Putin's Wallets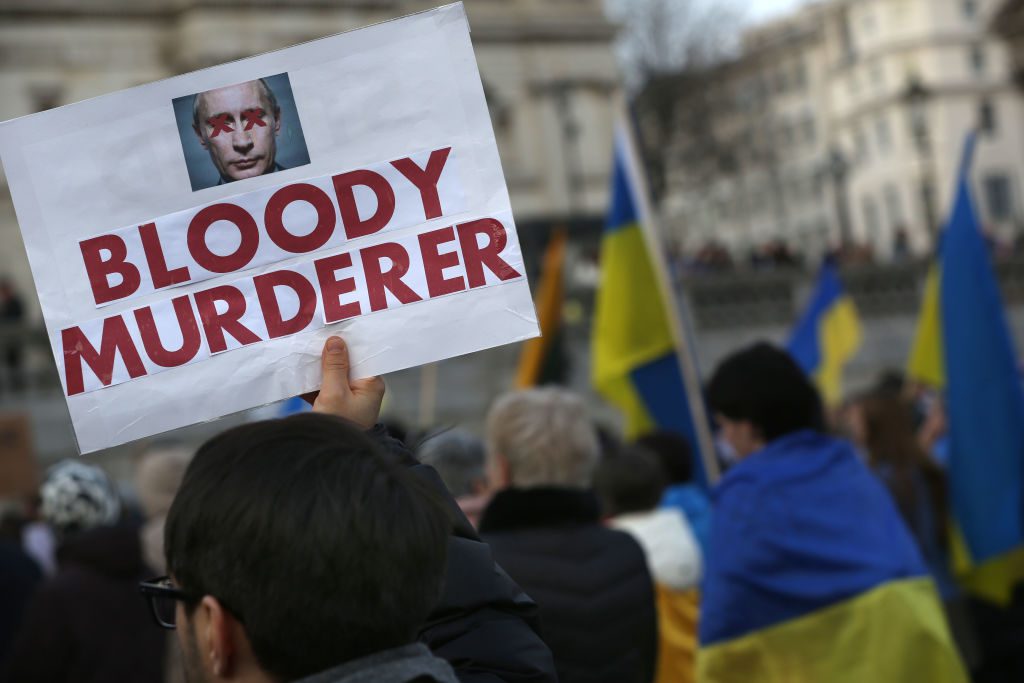 Protester holds a placard accusing Putin, March 20, 2022 in London, England. Photo: Martin Pope/Getty Images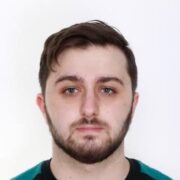 On May 13, the British government imposed restrictions against the immediate entourage of the President of the Russian Federation.
The sanctions list includes Putin's cousins, ex-wife and alleged mistress.
Since the end of February 2022, Britain has frozen the assets of sanctioned persons over £117 billion (as of 13.05.2022).
Britain has expanded its sanctions list against Russia to include people close to Vladimir Putin. The Russian dictator himself officially owns a meager fortune, but uses resources that are written to his relatives and childhood friends.
Zaborona tells about a new package of British sanctions against Russian elites, which will hurt the finances of the president's entourage.
UK Sanctions May 13, 2022: Who Was Punished
On May 13, 2022, the Minister of Foreign Affairs of the United Kingdom Liz Truss announced the imposition of sanctions against relatives and friends of Vladimir Putin.
«We are exposing and targeting a shadow network that supports Putin's luxurious lifestyle and increases pressure on those around him. We will continue to impose sanctions on all those who promote Putin's aggression until Ukraine wins», — said the British Foreign Secretary.
According to his declaration, the official assets of the Kremlin dictator are very modest: an apartment in St. Petersburg, two Soviet cars of the 1950s, a trailer and a garage. In fact, Putin's wallet is his family and close friends, who benefit the most financially and politically from the Kremlin's bloody policies. So under British sanctions were:
Alina Kabayeva, a former Olympic gymnast, is now the chairman of the board of Russia's largest media company, the National Media Group. She is believed to have close personal relations with Putin and was previously a State Duma deputy from the United Russia party;
Anna Zatseplina, Alina Kabayeva's grandmother and ally of the sanctioned Russian oligarch Gennady Tymchenko (Putin's longtime friend), from whom she received a luxury apartment in Moscow;
Lyudmila Ocheretna, Putin's ex-wife. After her divorce in 2014, she received privileges in business relations with government agencies;
Igor Putin, cousin of the Russian dictator, businessman, director of the Pecheneg International Seaport;
Mikhail Putin, relative of the President of the Russian Federation, businessman, Deputy Chairman of the Board of SOGAZ and Gazprom;
Roman Putin, a cousin who openly tells everyone about his ties to the Kremlin leader and emphasizes that it is through nepotism that his company Putin Consulting takes care of foreign investors in Russia;
Mikhail Shelomov, Putin's cousin. His company, Akcept LLC, has joint ventures with JSC Bin, which is registered as the owner of the so-called Putin Palace near Gelendzhik. Through his English «daughter» Akcept LLC, Shelomov is also a shareholder in Russia Bank, which has close ties to the Kremlin.
The British imposed restrictions against Yuri Shamalov, the son of co-owner of Bank of Russia Nikolai Shamalov and the older brother of Putin's former son-in-law Kirill Shamalov; Vladimir Kolbin, son of Putin's childhood friend Peter Kolbin; Viktor Khmarin and Alexander Plekhov, who are among the dictator's closest friends; General Director of Russia Bank Mikhail Klishin.
Since the start of the full-scale invasion of Ukraine, the United Kingdom has imposed sanctions on more than 1,000 individuals and 100 legal entities in Russia, including oligarchs, amounting to more than £117 billion.
Earlier, Zaborona about the preparation of the sixth package of EU economic sanctions against Russia, which in particular should include a gradual cessation of imports of Russian oil.