He Worked for the Enemy. How Sharii Was Caught and Will the Extradition Take Place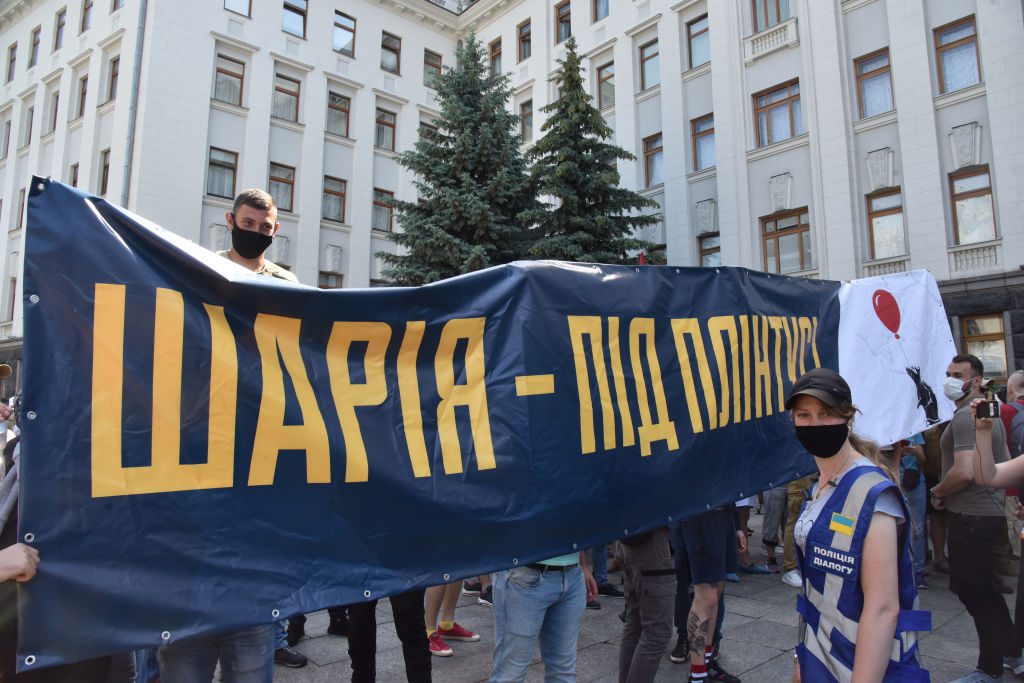 Banner in the hands of opponents of Anatoliy Sharii's party during their protest near the Office of the President of Ukraine, Kyiv, capital of Ukraine, June 17, 2020. Photo: Olena Khudiakova / Ukrinform / Future Publishing via Getty Images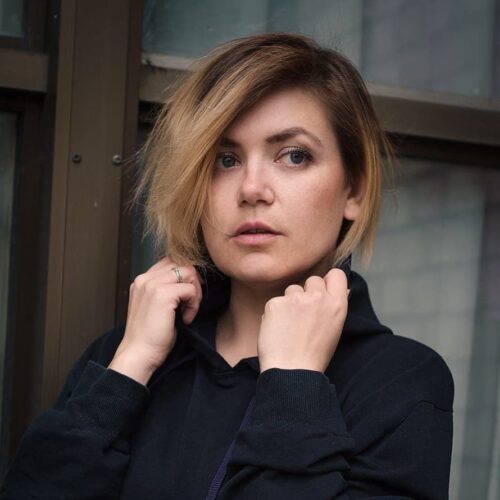 Pro-Russian blogger Anatoly Sharii has been detained in Spain, where he has been hiding since 2019.
He was declared suspicion in 2021 under articles on treason and violation of equality of citizens.
In court, Sharii is defended by Puchdemon's lawyer Carlos Boye.
Pro-Russian blogger Anatoly Sharii, got declared suspicion by the Security Service of treason and violating the equality of citizens and has been detained in the Spanish city of Tarragona. He was declared a suspect a year ago and later wanted.
The court released Sharii on bail and confiscated his passport. If Ukraine does not submit a request for extradition within a month, these measures will be canceled.
Zaborona tells about the court case against the propagandist.
Shari Was Detained in Spain
On May 4, 2022, Anatoly Sharii was detained in Spain. He is suspected of committing crimes under two articles of the Criminal Code of Ukraine:
Art. 111 (Treason)
Art. 161 (Violation of equality of citizens depending on their race, nationality, religious beliefs, disability and other grounds)."
«There is a reason to believe that Anatoly Shariy acted on behalf of foreign structures. SSU investigators are convinced that he carried out illegal activities to the detriment of Ukraine's national security in the information sphere», — the SSU press service said.
The evidence of the investigation is confirmed by a number of expert studies, which established that in Sharii's interviews and speeches there are facts of his subversive activities against Ukraine.
The propagandist was detained by Spanish police. «This became possible due to the close cooperation of the Security Service of Ukraine with the Prosecutor General's Office, international partners and as a result of a multi-level special operation of Ukrainian law enforcement officers», — the SSU stressed. All the necessary investigative and operational measures to make Sharii accountable for his actions continue.
Court in Spain
Details from the National High Court appeared on May 5. «He is being defended by Carlos Puigdemon Boye's lawyer. According to police sources, last week he himself warned on social media that he was going to be arrested», — writes the Spanish newspaper ElMundo.
A Spanish court has ordered to release of pro-Russian blogger Anatoly Sharii. He was released on bail, his passport was confiscated and the propagandist was ordered to appear twice a month at the nearest court.
According to media reports, these measures will cease to operate in a month, if Ukraine has not yet officially submitted a request for extradition.
The Case Against Sharii: A Chronicle
The SSU has announced a suspicion to a pro-Russian blogger who has lived in Spain since 2019 on February 16, 2021.
On February 25, Sharii did not appear for questioning as a suspect and was declared wanted by the state.
On March 11, the Ministry of Justice of Ukraine filed a lawsuit to ban the activities of the Sharii Party, founded before the 2019 parliamentary elections. The first session of the Kyiv District Administrative Court in this case took place on April 6. At the hearing, the lawyer dismissed the judge, and the Sharii Party filed a lawsuit with the SSU in Kyiv and Kyiv region. The plaintiff asked the court to declare illegal the actions of the department to draw up and send to the Ministry of Justice a letter about the violation of Ukrainian law by the Sharii Party.
People's Deputy of Ukraine Fedir Venislavsky (People's Servant, member of the Verkhovna Rada Committee on National Security, Defense and Intelligence, President's Representative in the Constitutional Court of Ukraine) said that the procedure of Sharii's extradition to Ukraine would be launched.
«We need to realize that all Western European countries are following the procedure very closely. I am convinced that Sharii's lawyers will appeal against all actions, so it is too optimistic to hope that he will be in Ukraine tomorrow. But I have no doubt that he will definitely get to the territory of Ukraine and be brought to justice», — Venislavsky said.
Earlier, Zaborona reported on a special operation to detain Viktor Medvedchuk, who escaped from custody and hid in Kyiv.