How to Help Your Pets Survive the War. Zaborona Gives Advice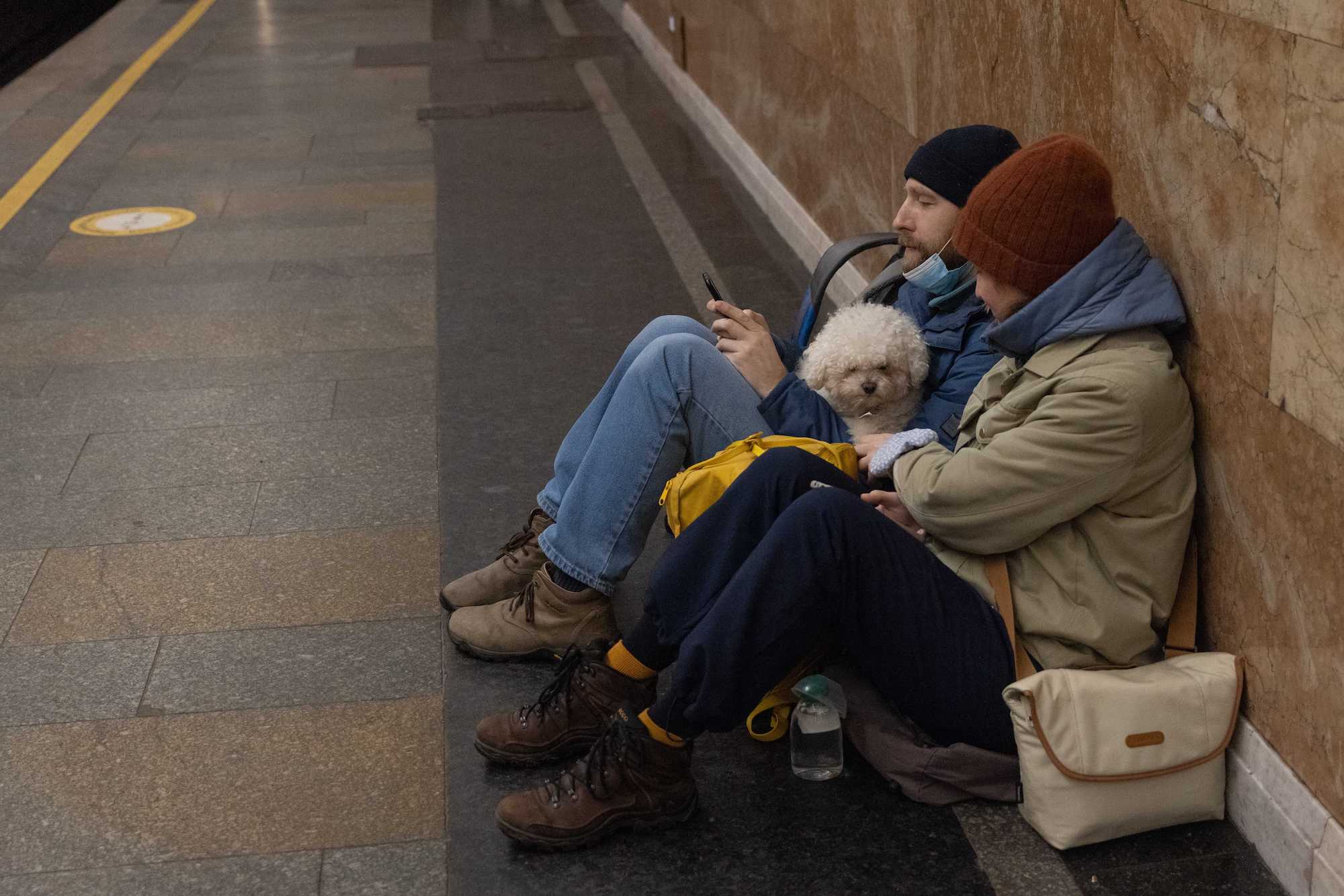 People use the subway as a shelter for themselves and their pets, Kyiv, capital of Ukraine, February 24, 2022. Photo: Chris McGrath / Getty Images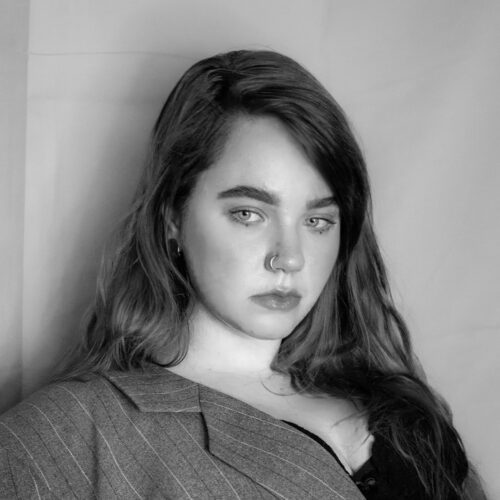 Wartime is complicated for humans. But animals have just as hard a time as people ( and in some cases even a harder time). People are leaving their homes in search of a peaceful shelter and are leaving their pets behind, shelves with pet food are empty and sometimes owners are not allowed into shelters with their four-legged pets. Zaborona has collected advice on how you can protect your pet in wartime.
What Can I Feed My Pet if There Is No Pet Food Left in the Stores?
If the pet food that you usually buy is not available, take what's there. Try to stock up because no one knows how things will develop and when you will be able to buy more. If there is no dry food, you can use canned food. If you have a dog you can feed it canned cat food. If neither is available, use normal canned food.
If you can buy meat or you have some frozen meat you can cook a porridge of meat and vegetables. Rice is ideal for this but if it is not available you can use any kind of flour. It is very important not to add salt or spices and the food should not be fried. Some animals have a poultry allergy. If the only symptom, however, is some spots on the skin and more serious symptoms do not arise, it is not very critical.
Importantly, make sure you have a supply of water because animals are thirsty more quickly than humans and a long period without water can cause dehydration.
A man calms a cat in the Kharkiv metro, February 24, 2022. Photo: MARCUS YAM / LOS ANGELES TIMES
How to Evacuate Along With Your Pet
You can travel freely with a pet within the country. If you are travelling by train, take your pet´s passport with vaccination entries. Some bus services will not allow pets so it is wise to find out in advance. But be warned that if you don't have your own mode of transportation transporting an animal, especially large dogs, will be very difficult.
To cross a border with an animal, you must have:
an international veterinary passport
all necessary vaccinations
a microchip which was introduced with the rabies vaccination
an antibody analysis for rabies performed not earlier than three months before border crossing

an #1-BET confirmation issued by a state clinic three days before exiting the country
Certain countries may have special requirements for the import of animals, so please check that information in advance. For the duration of the war Poland has announced that it will accept owners with animals without veterinary passports and other necessary documents.
Photos of the editorial office and subscribers of the Zaborona from their shelters
Emergency kit for animals:
supply of food and water
bowls
hygiene bags
warm bedding
leash
favorite toys
What to Do if I Am Completely Unable to Take My Pet With Me
There are some possibilities but the main thing is to not leave your pet in your home. This is inadmissible even if you think you´ve left enough food and water and expect to be back in a week. The country is at war and no one can guarantee that you will be able to return in a week.
You can leave your pet for a while with friends, acquaintances or neighbors. But only if you can trust them and know for certain that they will not abandon your friend. You can also pay for someone to care for your pet – you can find people willing to take your pet on the internet. And a third possibility is to give your pet to volunteers or a pet shelter.
Under no circumstances leave your pet outdoors. If you count on your pet finding new owners or some food somewhere, you are wrong. For an animal used to living in a warm home, being left on the street means its death.
Photos of the editorial office and subscribers of the Zaborona from their shelters
My Pet Is Especially Afraid of Explosions. How Can I Help?
Much has been said about the dangers of fireworks for animals. Pets, especially dogs are afraid of loud and sharp noises. The animal can look for a hiding place, crawl into a dangerous place or run away from home. Besides that, a pet can succumb to heart failure as a result of fear.
First of all, don't walk your pet when an air strike is imminent and don´t let it off the leash. Attach a tag to its collar with your address and telephone number.
If you hear sirens during your walk, pick up your dog and carry it home at once. Try buying pet tranquilizers at a pet store or pharmacy in drop or pill form.
Photo by the Zaborona journalist
Although meds will allay the symptoms of fear they may have side effects, so it is better to buy ones recommended by a veterinarian.
If you are at home during a bombardment put your pet in a soundproofed room. If you are sheltering in your bathroom, take your pet with you. Do not leave it alone. Cover it with a blanket and hold it in your arms. You can try to distract it with treats or favorite toys.
Take care of your pet. It is suffering as much as you are ( if not more). Sometimes because of stress a pet acts aggressively when you approach it. This is a normal reaction. Do not shout at it but try to give it some quiet time. So if you see that your dog or cat needs your support, take some time to do that.
Can I Walk My Dog During Curfew?
Yes, you can walk your pet during curfew but only for five to ten minutes. Make sure you have your documents with you to identify yourself.
Is It True That You Can't Take Pets to Bomb Shelters?
It is not officially forbidden to take pets to shelters. Sometimes, however, people inside may protest because of allergies or fear of being bitten. You will have to negotiate with the others in the shelter.
Try to explain that your pet is in a pet carrier or it has a muzzle and can not harm anyone. Ask persons with allergies to sit as far as possible from your pet.