Zelensky promised 1000 UAH for vaccination. At the same time in the Philippines authorities raffle cows and in Hong Kong — luxury apartments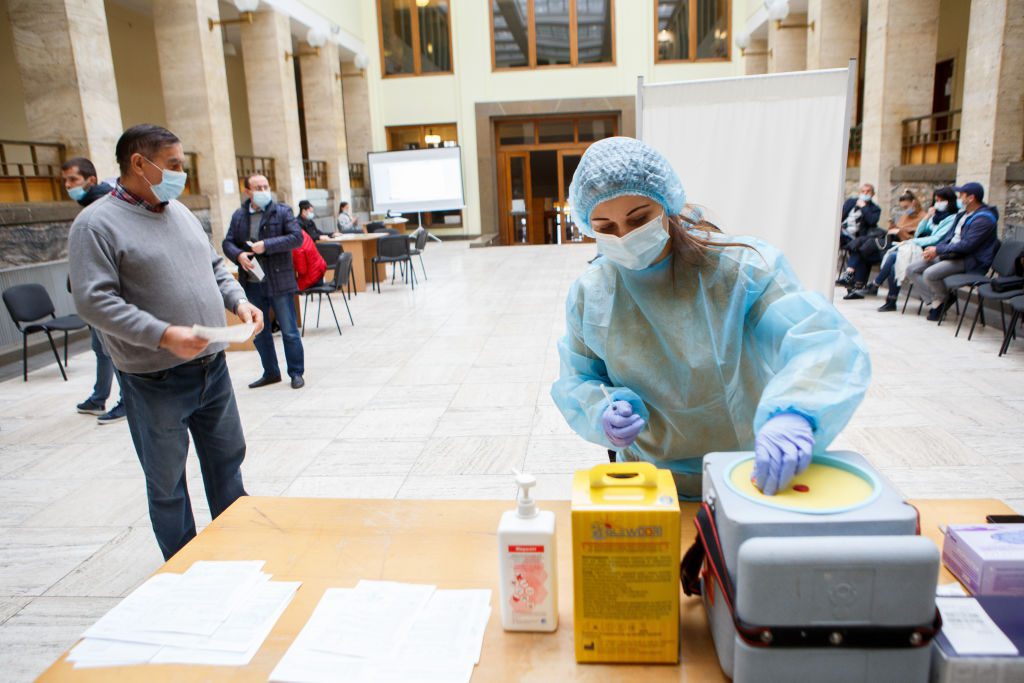 A healthcare worker in PPE disposes of a syringe at the COVID-19 vaccination centre. Uzhhorod, Ukraine. Photo: Serhii Hudak/Ukrinform/Barcroft Media via Getty Images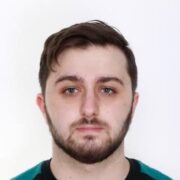 Fully vaccinated citizens will receive 1000 UAH from the government of Ukraine.
This money can be spent only on sports, transport or cultural events.
In the Philippines, you can get a cow as an incentive, in Hong Kong — luxury apartments, and in the US — $100.
A new support and incentive program for fully vaxxed people will be launched in Ukraine by St. Nicholas Day. According to this program, Ukrainian citizens who have been vaccinated with two doses will receive 1,000 UAH. These funds will be available not for every use, but only for certain categories of services defined by the Cabinet of Ministers.
Zaborona provides some facts about the launch of new business support and incentive program for vaccination against COVID-19 in Ukraine.
1,000 UAH for a full vaccination
The President of Ukraine Volodymyr Zelensky announced in a video message on November 15 that the government will pay 1,000 UAH to each citizen who has been vaccinated against COVID-19. Payments will be made under the new business and citizen support program.
«This is a support program for those areas that have suffered from quarantine more than others, e.g., the creative, sports and transport sectors of the economy», the statement said.
The program will be launched on December 19, 2021. It is noted that about 3 billion UAH will be allocated for it by the end of the year. Approximately the same amount is planned to be allocated in early 2022. As of November 16, 2021, it is known about 6 billion UAH. At the same time, 8,887,415 Ukrainian citizens were vaccinated with two doses. So even now it will not be enough for everyone.
How to get a payment from the government
You can get 1,000 from the state for a full course of vaccination in the mobile application «Diia». However, these funds could be used not for all needs.
According to Volodymyr Zelensky, this bonus 1,000 UAH can be spent on a season ticket to a gym or fitness club, on tickets to a cinema, theater, museum, concert hall or exhibition center, or on tickets for domestic air and rail travels.
What is important, for those vaccinated citizens who do not have a smartphone and a mobile application «Diia», in particular for the elderly, the government will provide an alternative way to receive a bonus payment for vaccination against COVID-19.
Incentives are offered in USA, UK
Bonus payments as a form of incentive to vaccination is a fairly common practice in the world.
For example, in the United States from the end of July 2021, all fully vaxxed citizens from all states can take $100.
In addition, each state has its own COVID-19 vaccination incentive program. For example, in Illinois, California, New York and Oregon, various lotteries with a prize pool of $1 million to $5 million, as well as serial bonus certificates for various amounts (usually from $50) are raffled among vaccinated citizens. In the state of New York, authorities have been distributing free tickets to local baseball games to citizens who had recently been vaccinated in May-June 2021.
In the UK, according to a government program, 18 to 30 years old citizens are offered with free travel to the vaccination site, as well as huge discounts on meals. The government has agreed with many large companies on discounts for fully vaccinated people. The program involves companies such as Uber, Bolt, Deliveroo, National Express, Pizza Pilgrims, Asda. Although the United Kingdom does not provide additional bonus money to citizens for a full course of vaccination, there is a benefit program for those citizens who have suffered after vaccination, and not just against the coronavirus. It is said in the statement that persons who became disabled as a result of vaccination will receive a tax-free compensation of £120,000.
Australia, Hong Kong and Philippines: programs for vaccinated people
Australia has had a slightly different incentive program since April 2021. According to the Australian Department of Health, the bonus payments are received not by vaccinated citizens, but by the medical institutions themselves, both private and public, which do vaccinations. They receive $10 for each fully vaccinated patient, they provide.
In Manila, the capital of the Philippines, local authorities has been raffling off huge sacks of rice as an incentive for vaccinations, and in August 2021 began to raffle cows among vaccinated citizens, writes Reuters.
According to Business Insider, in Hong Kong, authorities are raffling off an elite apartment among COVID-vaccinated citizens, worth about $1.4 million.
Earlier, Zaborona informed about two vaccines against COVID-19, which are being developed in Ukraine for export.