On November 10, the Vatican published the McCarrick Report, a document detailing church pedophilia, which has also threatened to ruin the legacy and reputation of His Holiness Pope John Paul II. According to the McCarrick Report, Pope John Paul II personally nominated Theodore McCarrick to the role of Cardinal of Washington in spite of the repeated accusations of sexual harassment and pedophilia. In the Pope's homeland, Poland, the church has frequently protected priests who are accused of sexual harassment and child abuse. Reporting for Zaborona, journalist Nastya Podorozhnya covers this story from Poland, where she spoke with a victim of sexual abuse at the hands of a priest and explains how priests get away with their crimes.
Kasia (she doesn't reveal her last name) was 15 years old when she decided to tell her teacher, that for the past two years she was regularly getting raped. Kasia was afraid that nobody would believe her: the last time she tried to report that she was getting raped, her rapist promised that Kasia would regret it if she tried to tell someone else. This time, just in case, she lied and said that the rapist was her age. The teacher took the story seriously and told Kasia that she recognized Kasia's symptoms as being related to trauma from sexual abuse. Kasia then confessed that the rapist was a priest, and her "Religion" teacher at school.
Kasia's parents were alcoholics; her father regularly beat her mother bloody. Her parents would get so drunk, that they would occasionally forget to unlock the doors for Kasia as she returned home, so she had to spend her nights on the street, shelter less. In sixth grade, when Kasia was 12, Father Roman Behrendt noticed that she was crying. He began approaching Kasia during recess and displaying interest in her family life. Kasia didn't immediately trust the priest, but he reassured her by saying "I am a priest, I won't hurt you." After some time, the priest came to Kasia's home. He suggested that her parents let Kasia leave her village, and move to the city of Sczeczin, where she could be placed in a good Catholic boarding school.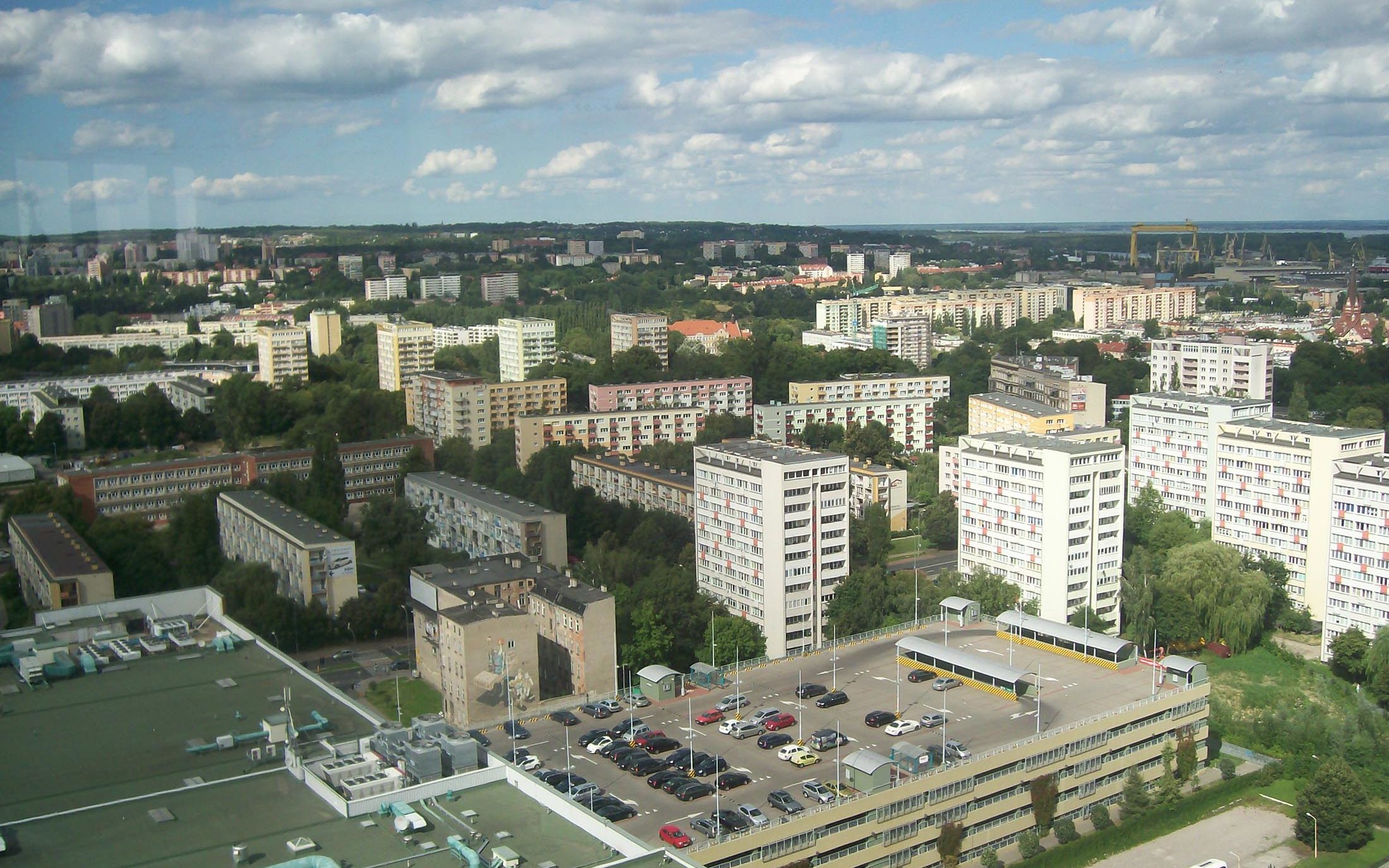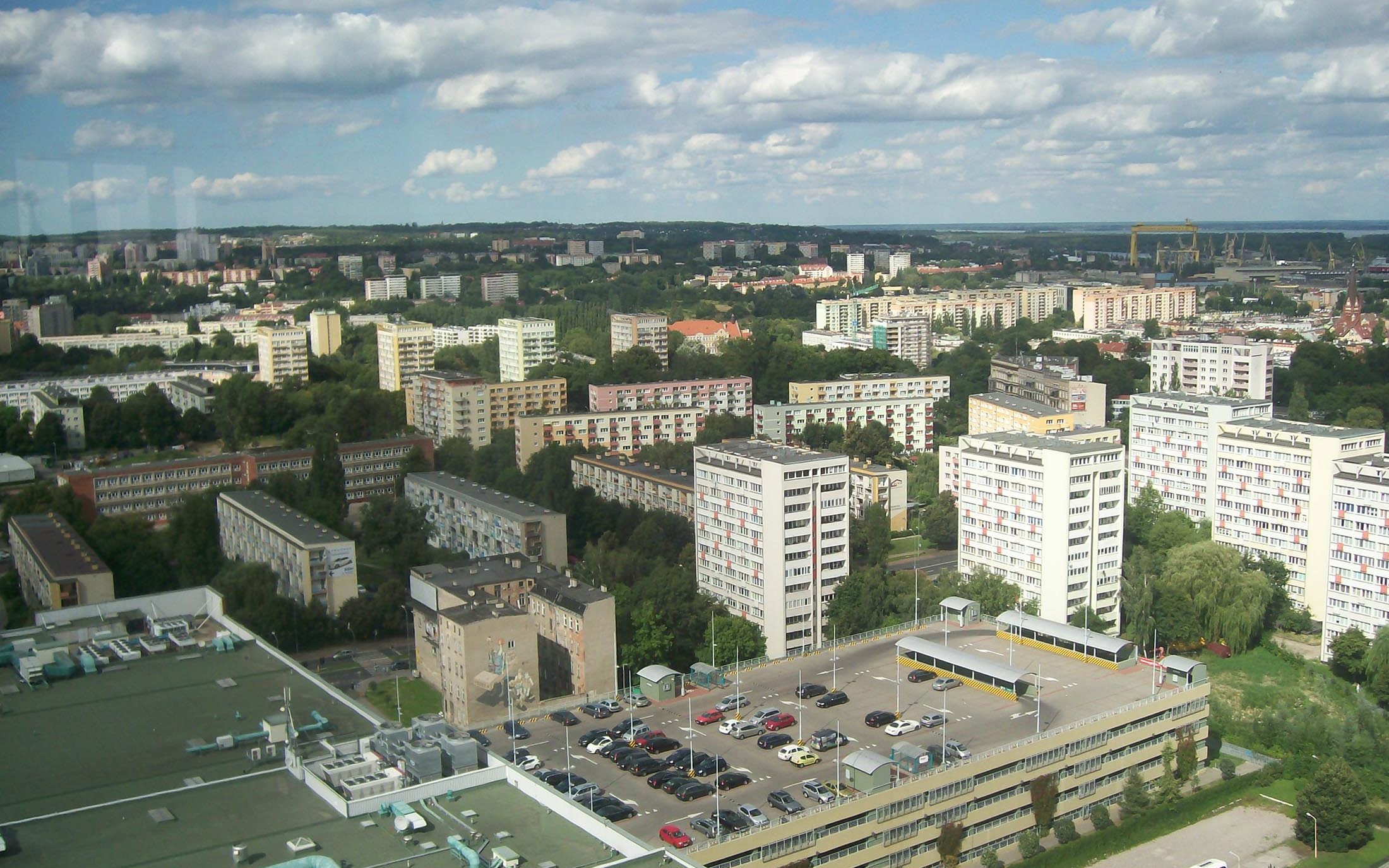 Kasia told Zaborona that her parents eagerly and easily agreed to this proposition, because they believed that a priest is like God. In fact, there was no opportunity for Kasia to live at the Catholic school in Szczecin. The priest settled Kasia in an empty apartment that belonged to his mother and proceeded to block Kasia's mobile phone.
Before raping her for the first time, the priest told Kasia "you can't even imagine how long I've waited to do this." Kasia lived with the priest for almost two years.
"I was practically isolated from society. The only person who I had any sort of meaningful contact with was the priest" Kasia recalls.
The priest abused Kasia in different ways: he sat her on his knees and touched her, undressed her, beat her, penetrated her with foreign objects, starved her, forced Kasia to recite prayers for food or convince the priest how much she needed him. Behrendt told Kasia that her parents no longer needed her. Sometimes the priest took Kasia with him away on trips. When they would stay at churches, they were always given one room for two. When they would stay at hotels, they were given separate rooms. Kasia recalls that no one ever seemed interested in why a priest would share a bed with a teenage girl.
The priest made sure that Kasia took birth control pills. Once, the priest sat her on his lap and began to touch her. He said: "little one, you have grown fat lately, you are vomiting. Are you pregnant?" Kasia took a pregnancy test, and it showed she was pregnant. Kasia was 13 years old. She recalls that the priest was furious when he saw the result and drove off with her.
"It was evening. We entered a residential building where there was a gynecologist office – a friend of the priest. She didn't talk to me about anything, nor did she talk to the priest, as far as I can remember. Everything happened quickly, and then I woke up with a jolt of pain in the priest's house" Kasia says.
After almost two years of having left her village, Kasia finally saw her parents. She then decided she needed to turn to her teacher with the revelation of what was happening to her.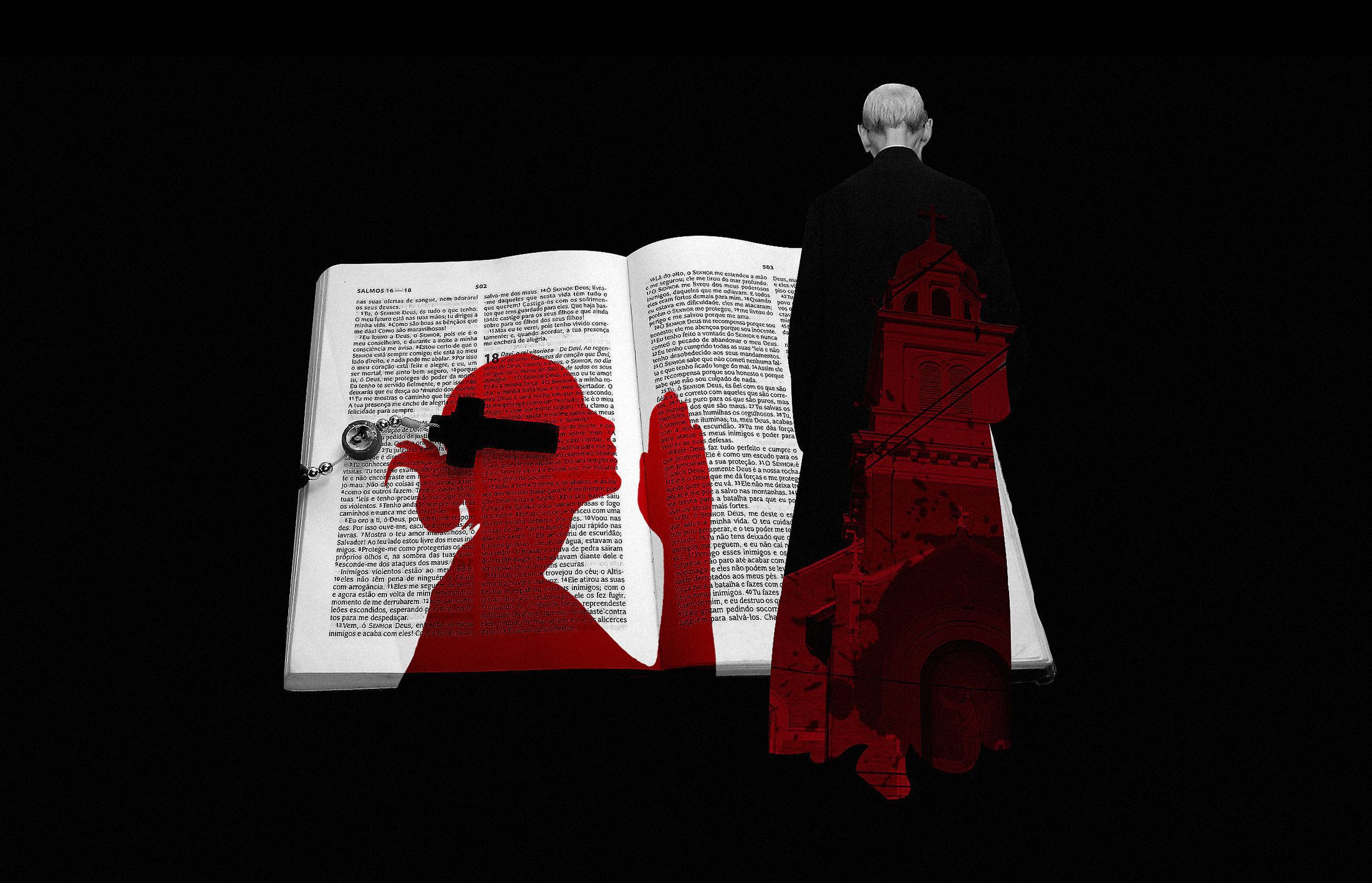 "When I shared that Father Roman was abusing me, the case went to the prosecutor's office. A judicial overseer told my parents what had happened. My mother didn't believe me and hit me in the face. The family court ruled that my parents were unable to take care of me and support me. I was sent to an orphanage."
At the orphanage, Kasia's health began to deteriorate. She was suffering from post-traumatic stress disorder and engaged in self-harm, experienced horrifying nightmares, and experienced increased suicidal tendencies as a result of her experiences with the priest. Kasia ended up in a psychiatric hospital. She tried to commit suicide several times. The prosecutor's office found child pornography and correspondence with other children on Behrendt's laptop. At first, the court sentenced him to four and a half years in prison, but then his term was reduced to 4. Behrendt was released in 2012. In 2017, Justyna Kopińska, a journalist for Gazeta Wyborcza, found out that after his release he continued to work as a priest, but in another city.
Church Trial
When Kasia turned 23, she decided to sue "Towarzystwo Chrystusowe" (Community of Christ), the religious community that Father Behrendt belonged to. Before Kasia, no one in Poland had successfully won a court case accusing a Catholic institution for being complicit in pedophilia or abuse.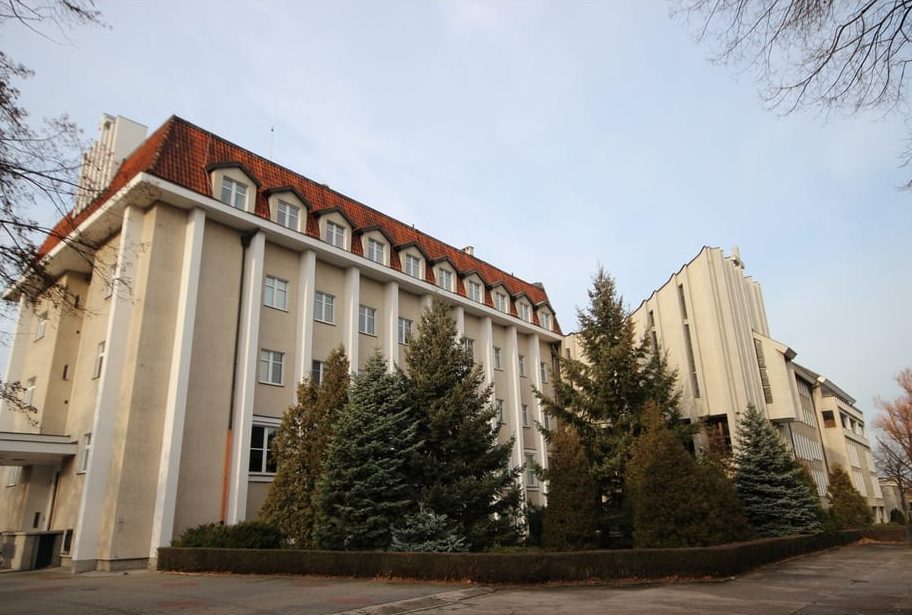 Kasia fought for several years, and finally won her case in the Appellate Court in Spring of 2020. Kasia's case set a precedent: the court found "Towarzystwo Chrystusowe" guilty and ordered they pay Kasia PLN 1 million in compensation, plus a lifetime monthly rent of PLN 800. Now Kasia is 27 years old. She says that the process of litigation negatively affected her recovery from her psychological trauma.
"I expended a lot of psychological energy. As soon as the case ended, it definitely became easier for me. I work a lot on myself, but there are still days when my trauma seems to win. Sometimes I'm afraid to fall asleep" she admits.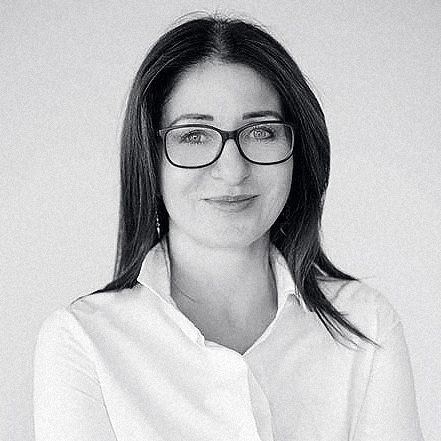 Lawyer Karolina Bućko explains to Zaborona that winning a case like Kasia's is not easy in a Polish court. She handles cases of victims of pedophilia in court, and is often faced with the fact that members of the clergy are treated differently in court. "When bishops are summoned to testify, they accept an apology from the court for being summoned. This creates a level of awkwardness for the court."
[I see the privilege of the accused priests], everything from non-verbal cues to specific court rulings. Not to mention that at the stage of pre-trial investigation, victims are often not trusted." Bućko says.
The Church financially supports priests who are suspected of abuse or pedophilia. "Usually such a defendant engages the services of two lawyers, not just one. Ordinary people as a general rule simply have no money for two lawyers," comments Bućko.
The Polish Pope Cult
In 2016, polls showed that about 87% of Polish people consider themselves to be Catholic. The authority of the Catholic Church in Poland is enormous, and was significantly strengthened in 1978, when Karol Wojtyla became the Pope of Rome and took the name John Paul II. Pope John Paul II is probably the most respected figure in Poland. In Krakow alone, where Karol Wojtyla went to university, there are 19 monuments dedicated to him. In addition, there is an airport, a hospital, a boulevard, a university, a kindergarten, and several schools all named after him.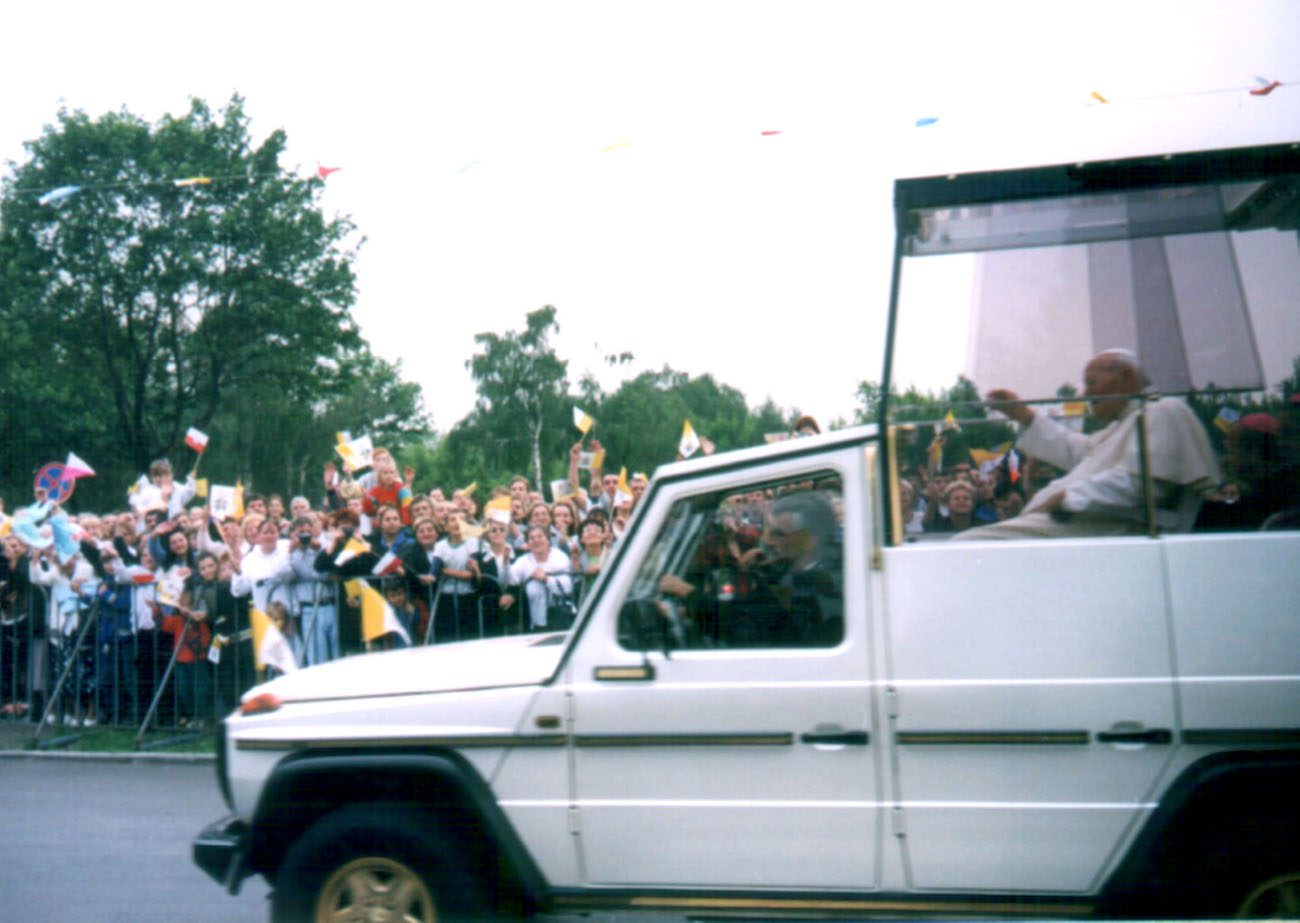 John Paul II was active in supporting pacifism and human rights. The Pope is remembered for his apologies for the mistakes of the Catholic Church throughout history – for example the St. Bartholomew's Day massacre, when Protestants were killed in the 16th century, or the Church's silence during the Holocaust and WWII. This differentiated him significantly from his predecessors, although in matters of reproductive policy (abortion, contraception, celibacy) he remained extremely conservative.
In the 1980s and 90s, the Polish Pope supported and inspired the Polish anti-Soviet "Solidarity" movement and ultimately contributed to the non-violent collapse of the Soviet Union.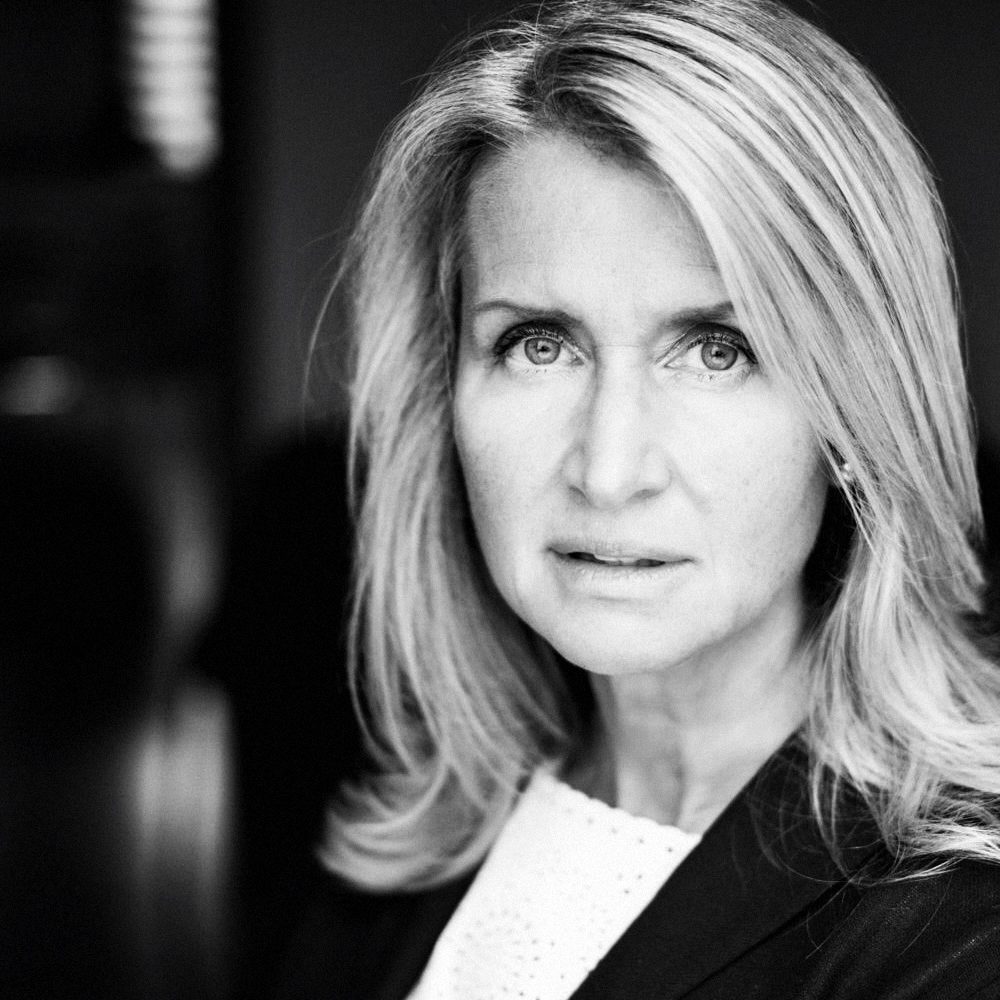 "The privileged status of the clergy in Poland is largely due to the cult of St. John Paul II," says Anna Frankowska, a lawyer and activist who works to combat church pedophilia.
"[In Poland] the episcopate is still perceived by many as something sacred. This is reflected in the way prosecutors deal with church representatives. [Today] the pedophile priests and the bishops complicit in covering the crimes of the priests – they hide these priests and try to cover the crimes – this ensures that the criminals are very rarely brought to justice," explains Frankowska.
In 2019, Anna Frankowska and her female colleagues prepared a large report that stated that senior Polish church officials were protecting priests guilty of pedophilia. The report was personally handed over to Pope Francis.
"The effect of our report [to the Vatican] was null. For me it was a painful encounter with the hypocrisy of the Church. I was standing next to a victim [of church pedophilia], whose hand the Pope took in his palms, bent down, and kissed him. There were tears in his eyes, and he asked for forgiveness. The Pope directly answered us and said that he would read the report. [So far] we have not received any response. In essence they ignored me."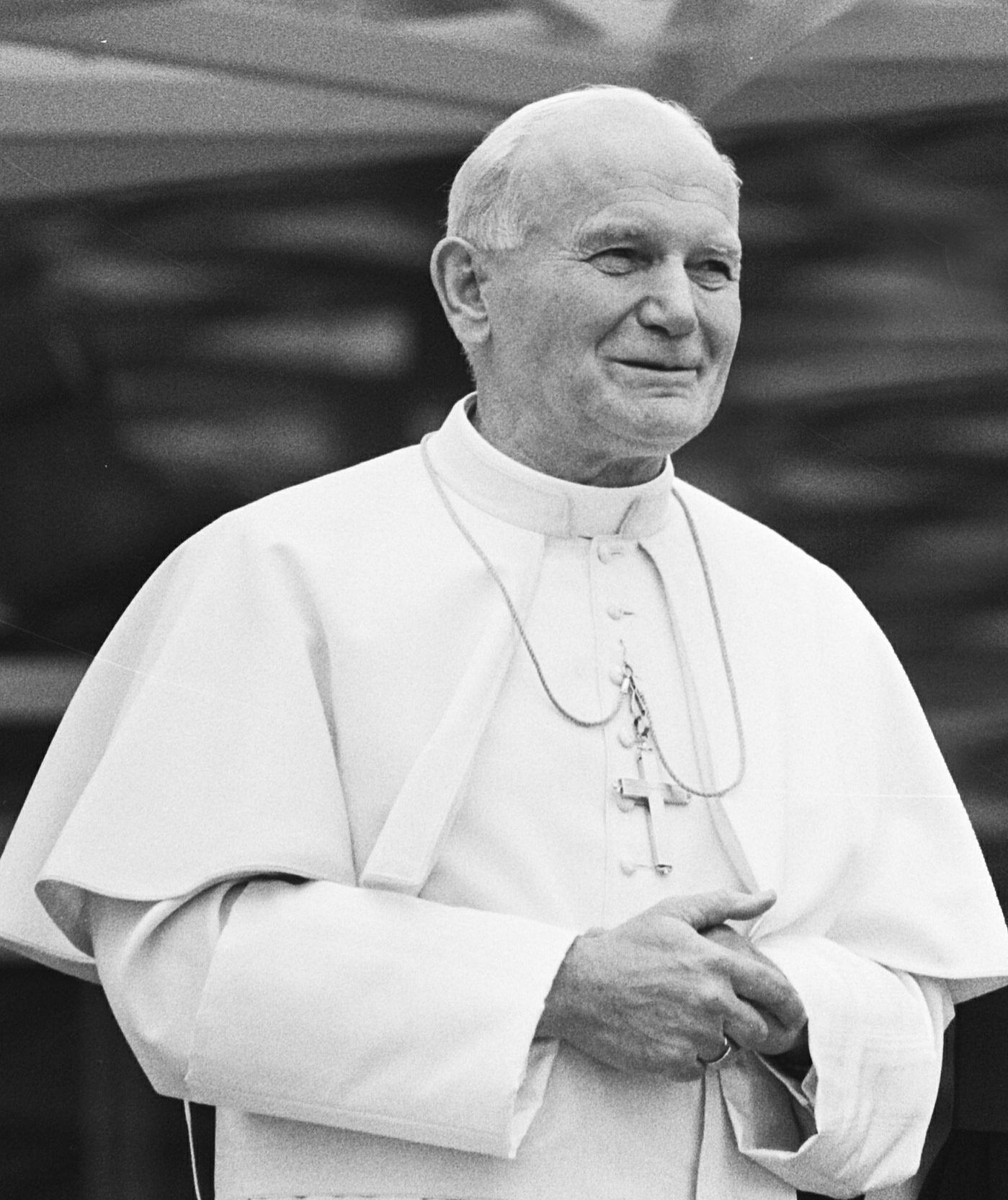 In the same year, the Szekielski brothers (Polish filmmakers) released a documentary titled "Just Don't Tell Anyone." The money for the two-hour film was raised on a crowdfunding platform. The heroes of the documentary, adult victims of pedophile priests, meet with their rapists. At the time of filming "Just Don't Tell Anyone," all of the priests featured in the film either continued to serve in the Church or had retired to special boarding houses reserved for priests.
The Vatican Stays Silent No Longer
In November 2020, the Vatican published a large report about Theodore McCarrick, a former cardinal and Archbishop of Washington, who is accused of the sexual assault and abuse of boys and grown men. McCarrick is the only cardinal in the 21st century to resign. He did so in response to charges from 2018.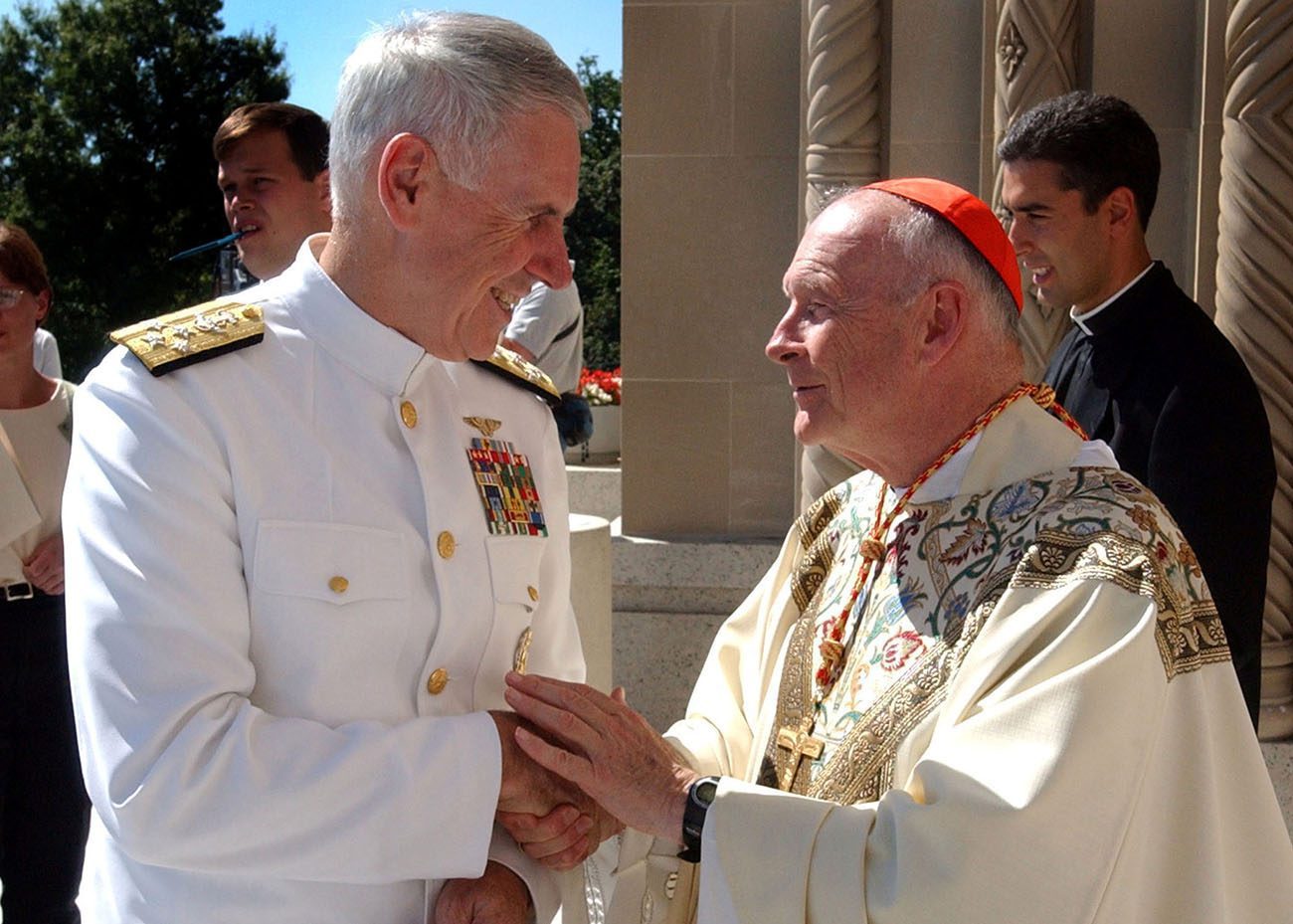 The McCarrick report provoked a scandal in Poland, as it was Pope John Paul II who had nominated McCarrick for the post of Archbishop in 2000. The report says that the Vatican (under John Paul II) had received multiple testimonies confirming abuse at the hands of McCarrick. In spite of the testimony, Pope John Paul II made him an archbishop.
It is unknown whether John Paul II really made the decision to nominate McCarrick himself, or whether he had all of the information during the time of the nomination. The nomination came five years before John Paul II's death, and he was seriously ill with Parkinson's disease. Some researchers suggest that by that time, his personal secretary and best friend, Stanislaw Dziwisz, served as a "grey cardinal" of the Vatican, and running the Catholic Church himself. In 2000, Dziwisz personally received a letter from McCarrick, in which the cardinal convinced Dziwisz of his absolute innocence. In total, Dziwisz's last name is mentioned 46 times in the Vatican report.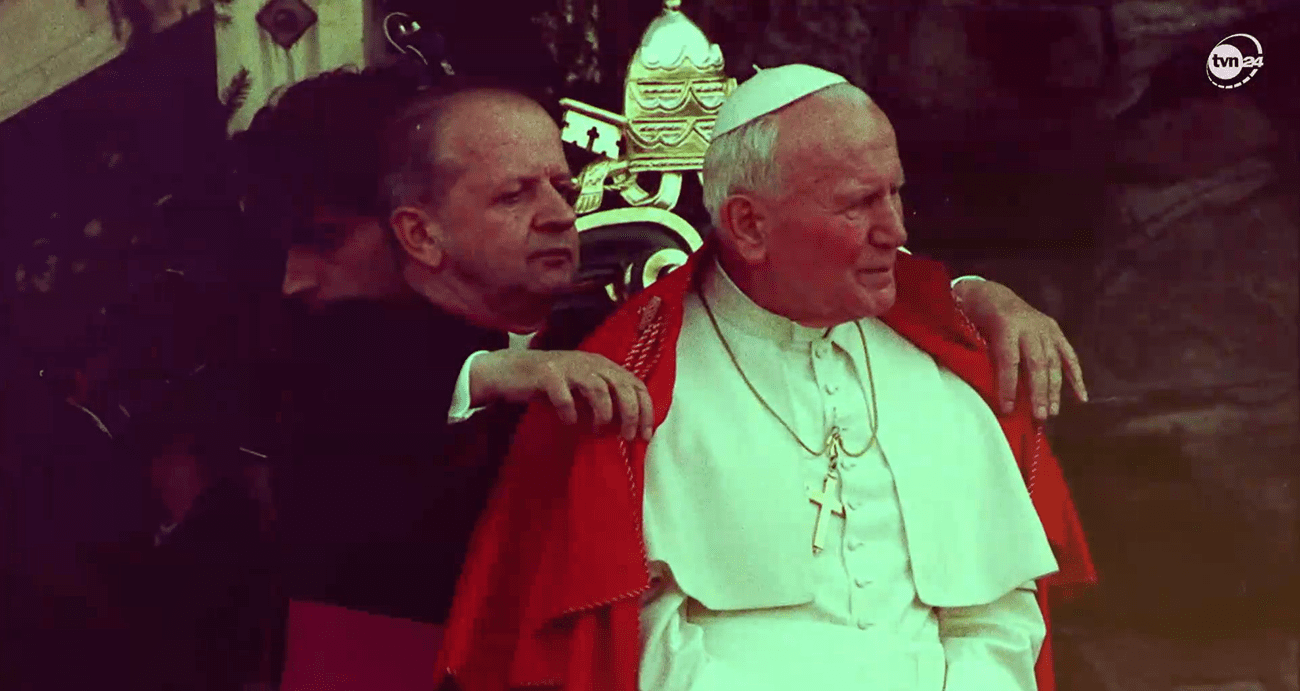 On November 18, Polish television channel TVN aired journalist Marcin Gutovski's report "Don Stanislao," dedicated to Cardinal Stanislaw Dziwisz. Gutovski concludes that Dziwisz was not only hiding the sex scandals of the Vatican and in Poland but was also taking bribes to organize private audiences with John Paul II and sell items of the Church.
This report instigated a wave of protests against the cover-ups of sex scandals in the Polish Catholic Church as well as against Stanislaw Dziwisz personally. The reaction to the accusations against John Paul II is not so straightforward: some believers hope that the Pope didn't know about the sex scandals.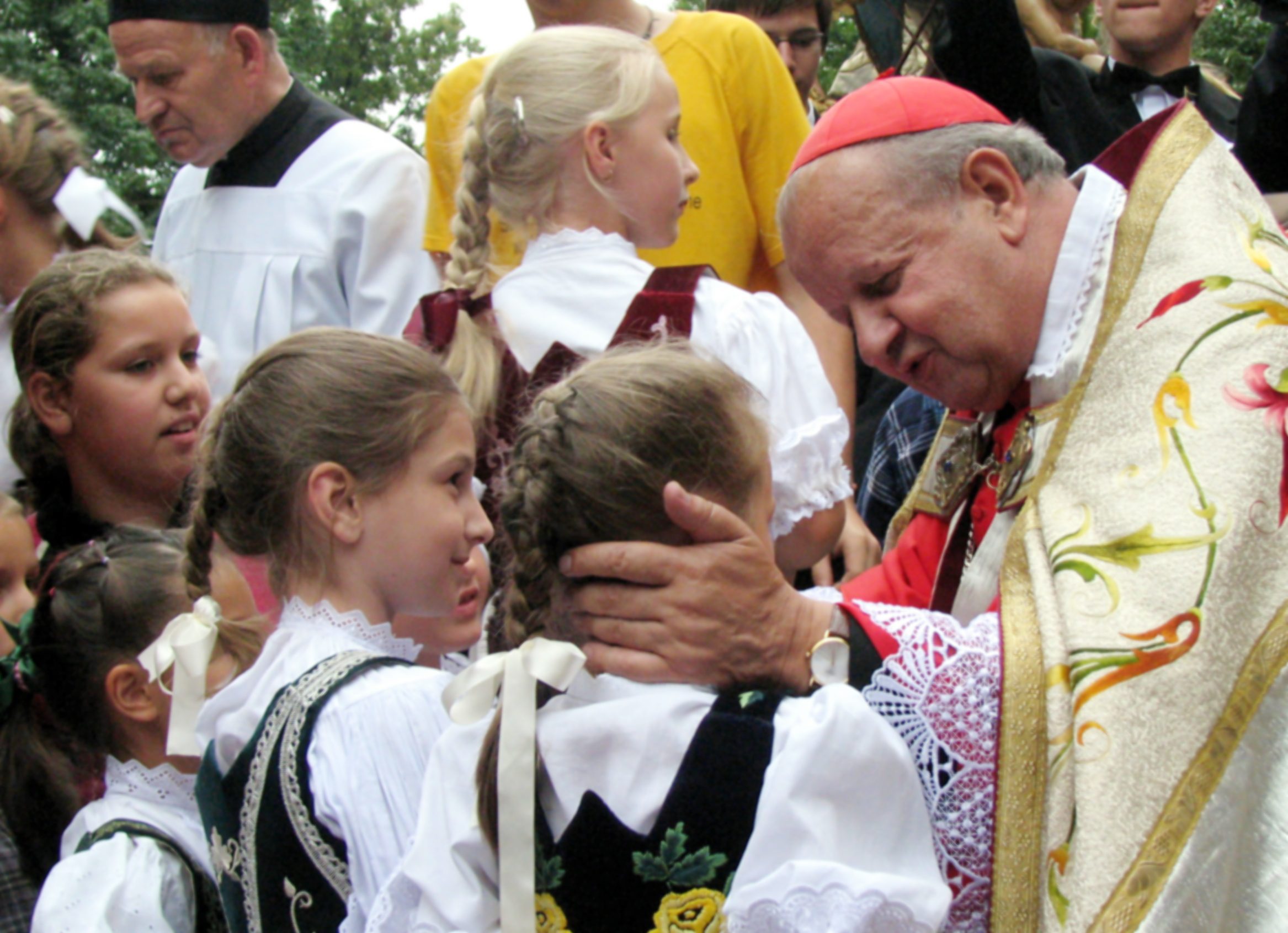 To date, the Polish Catholic Church has been legally liable for pedophilia only once – the case of Kasia.
"I will always feel like a doll made of broken glass. Now, perhaps, some pieces have been glued together thanks to my struggle and determination, but I will still never be whole," says Kasia.
When Kasia won her trail against the "Towarzystwo Chrystusowe," Catholic right-wing observer Stanislav Mikhalkevich said: "I am sure that now the other ladies, one after another will race each other to 'remember' how they were solicited for sex. Such a lady may not ear 1 million zlotys in her entire lifetime, but here – in one fuck. No whore gets that much anywhere else in the world. I don't know how our poor country will stand it."
"When the priest raped me, I was a child, not a prostitute. Therefore, I filed a lawsuit against Mr. Mikhalkevich for violation of personal rights and won the lawsuit," says Kasia. She managed to sue Mikhalkevich for 150,000 zlotys. In revenge, Mikhalkevich published Kasia's real name and last name. However, Kasia does not show her face or voice either in her blogs or in her numerous interviews.