Lukashenko's DRGs? Unknown Tortured a Belarusian Journalist in Kyiv for Several Days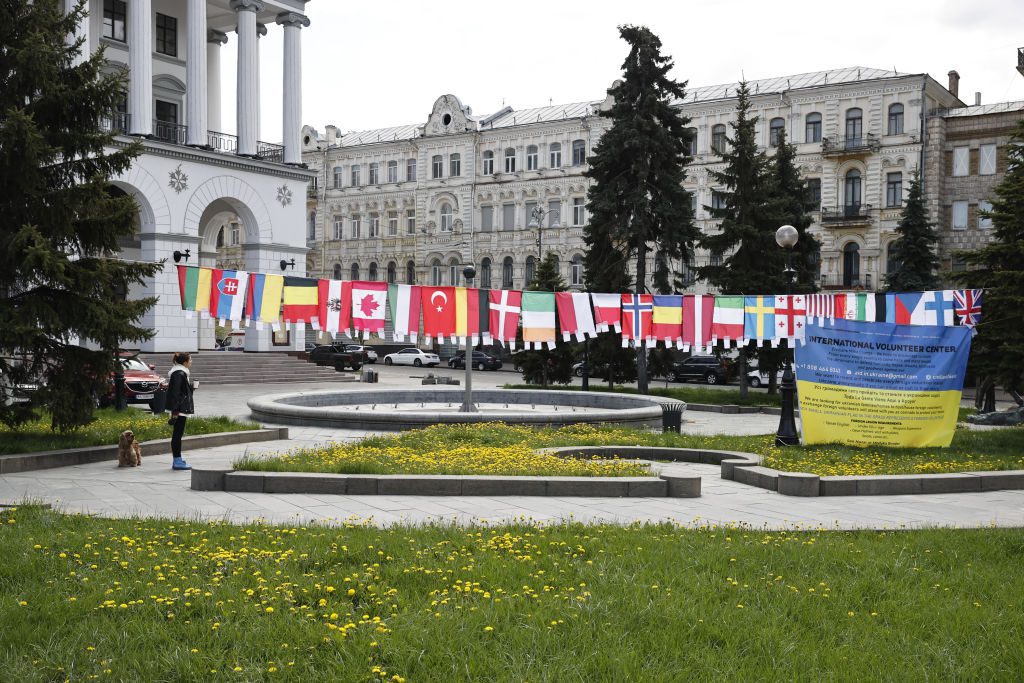 People on Maidan Nezalezhnosti in Kyiv, Ukraine, May 1, 2022. Photo: Dogukan Keskinkilic / Anadolu Agency via Getty Images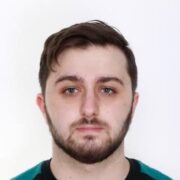 Belarusian journalist Denis Staji was attacked in the Ukrainian capital.
Unknown people kept the man in their apartment, torturing and drugging him.
The journalist's wife is convinced that the attackers aimed to obtain information about Belarusians in Ukraine.
Unknown people tortured Belarusian journalist Denis Staji, who moved to Ukraine in 2018, in Kyiv for several days. The victim's wife claims that the attackers had two goals: to steal information and access to Telegram channels, and to kill her husband.
Zaborona tells about an attack on Denis Staji.
Attack on Denis Staji: What Is Known
Belarusian journalist Denis Staji, who moved to Ukraine in 2018, was attacked by unknown individuals in late April 2022. His wife Victoria Lavnikevich found him beaten and unconscious in his apartment in Kyiv. She was in western Ukraine with her child, but returned when she lost connection with her husband.
«Judging by [his] condition, he was tortured and beaten for several days in a row. He was wrapped in garbage bags, a blanket on his head, a mouth full of earth, and a clear handcuff mark on his wrists. There was no live space on him from the beatings. He was especially severely beaten on the head, ribs, kidneys, arms, legs, toes. There were knife cuts: on the ribs, back, buttocks», — Lavnikevych said.
The doctor said that there was poisoning by an unknown substance, but after two days its composition could not be established. It caused severe damage to the nervous system and half of the lungs. The wife says Staji was forced to drink a mixture of alcohol with barboval and septil, and he was probably injected with methadone or scopolamine. She found a needle from a syringe with the remains of an unknown liquid in the trash can, and a used cotton шт еру кщщь.
Lavnikevych noted that the apartment was destroyed, but valuables or money did not disappear. «This suggests that the main purpose of the attack was not robbery: information has disappeared. There is a reason to believe that one of the tasks of the attack was to take control of the Telegram channels and chats we created for Belarusians in Ukraine, which we withdrew from moderating last fall due to threats, and which we were forced to return to moderating due to the war in Ukraine. The second task was to physically remove Denis after receiving the necessary information», — the woman said.
Recently, two activists in Belarus have been eliminated in completely identical ways. According to Lavnikevich, the attempt to remove Staji is directly related to the murder of Belarusian public figure Vitaliy Shyshov in the summer of 2021.
Earlier, Zaborona reported on the disappearance and death of Vitaliy Shyshov, founder of the Belarusian House in Ukraine, who moved to Kyiv in the fall of 2020 after taking an active part in protests against Lukashenko's regime in Belarus.