Medvedchuk Accused of Treason: Zelenskyy's First De-Oligarchization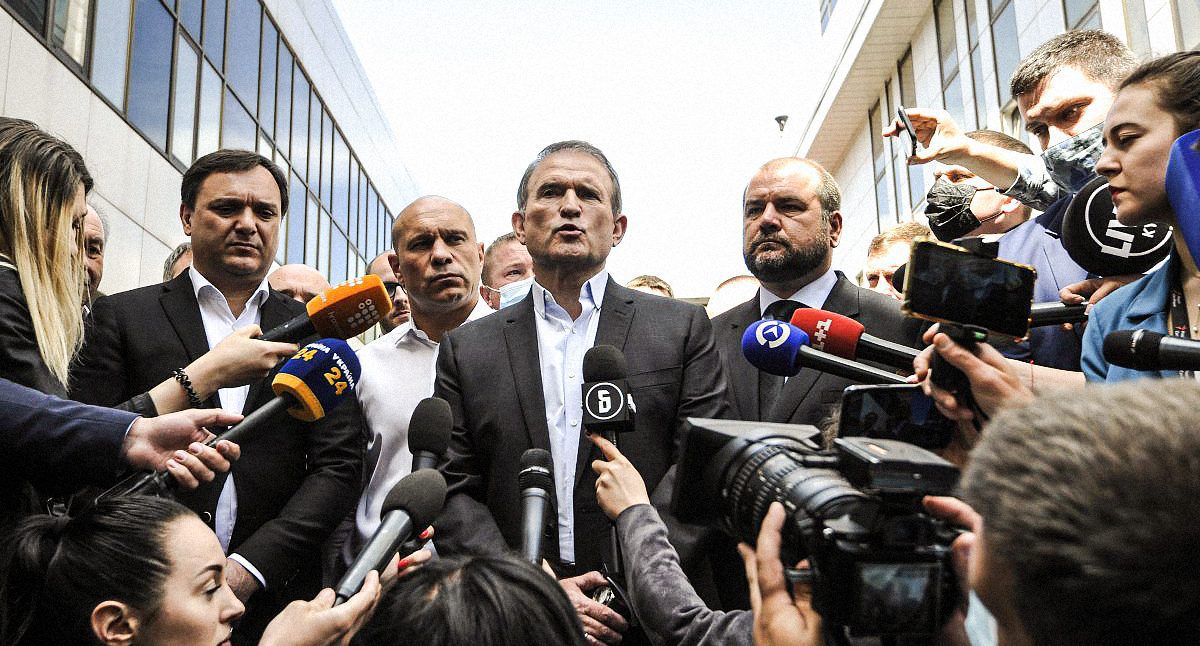 Photo: Sergei Chuzavkov / UNIAN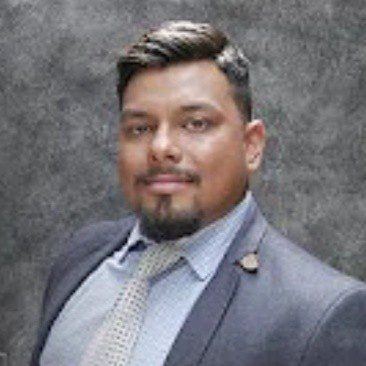 Viktor Medvedchuk, one of Ukraine's infamous media moguls, owner (soon-to-be-former, at this rate), of a variety of media outlets in the country, including 112.ua, ZIK, and others, and leader of the pro-Russian "Opposition Platform – For Life" party, is facing charges of treason and misuse of state resources. Medvedchuk has been a constant figure in Ukrainian politics since even the Soviet era, when he, as a lawyer, was involved in 'defending' famed Soviet dissident and poet Vasyl Stus, and this pro-Russian position has informed his political leanings since that time.
On May 11, Medvedchuk's offices, including the party headquarters, were raided by law enforcement, at the same time that Ukrainian prosecutor-general Iryna Venediktova published official charges against him on her Facebook page. That same day, during a briefing, Security Service of Ukraine (SBU) head Ivan Bakanov stated that Medvedchuk had passed along secret information about Ukrainian Armed Forces deployment to Russia.
"In particular, Medvedchuk sent [Taras] Kozak, who at the time was located in Russian Federation territory and is likely there now, classified information on the deployment of secret military divisions of the Armed Forces, their personnel complement, and battle readiness," said the SBU head.
Oligarchs or not?
Medvedchuk was placed under house arrest on May 13, though the Prosecutor-General's Office continued to push for harsher detention measures – specifically imprisonment with bail set at 300 million hryvnias (approx. 11 million USD – ed.) Medvedchuk's alleged confederate, Kozak, remains at large, though if SBU beliefs about Kozak's current location in Russia are true, it's unlikely that he'll be taken into custody. Medvedchuk's assets have been seized, and his accounts frozen – leaving the media mogul without his media.
Both Kozak and Medvedchuk are considered to be 'oligarchs', a term in Ukraine applied to extremely rich individuals who have significant influence over Ukrainian politics, culture, and business. These oligarchs are often blamed for Ukraine's ills – and most of them made their fortunes during the laissez-faire days of the 90s, when the line between business and gangsterism was impossible to discern. Innumerable corruption scandals, fraud, and other changes have often been levied against these oligarchs – but until now, they seemed untouchable.
Viktor Medvedchuk during a session of the Ukrainian parliament. Photo: Maksym Polishchuk / UNIAN
On May 14, Ukrainian president Volodymyr Zelenskyy published an op-ed in Ukrainian magazine "Focus". Entitled Minus Medvedchuk: What Does the De-Oligarchization Policy Mean, and Who's Next, the article (which can be found in English here), points out, in stark terms, the harm that Ukraine's oligarch-led politico-economic system has brought to the country and its people. "By curtailing the power of the oligarchs and preventing them from blackmailing the state, we will create a fairer Ukraine that is truly competitive on the global stage and able to defend its sovereignty effectively," writes Mr. Zelenskyy, noting that "we all" know the names of the oligarchs that effectively run the country.
'Informal negotiations' with Russia
A few days later, on May 17, Ukrainian investigative journalist Denys Bihus announced that he'd uncovered audio recordings of Medvedchuk having conversations with Luhansk and Donetsk armed militias, as well as with the Kremlin, in 2014 – and that Medvedchuk himself allegedly claimed on the recordings to be doing so at the behest of then-Ukrainian president Petro Poroshenko and Russian president Vladimir Putin. These recordings were denounced by both Medvedchuk, who called them "a factory of fakes and provocation", and the former president's party, European Solidarity, which accused the Office of the President – that is, Zelenskyy, of attempting to "discredit the most important pro-European opposition force." Poroshenko did admit that he used Medvedchuk for 'informal negotiations' with Russia, but only for hostage negotiations – anything else, claims the party, is a lie.
Poroshenko himself is an oligarch, with his most well-known holdings being the candymaker Roshen and media outlet Channel 5. He's often been at odds with the man who beat him in the 2020 presidential elections, and the bad blood between Zelenskyy and Poroshenko has sparked into legal action on numerous occasions – though it's important to note that these cases have gone nowhere. During his presidency, however, Poroshenko handled his fellow oligarchs with a light touch – save for actions taken against oligarch Ihor Kolomoisky, who is accused of perpetuating a $5.5 billion fraud at Ukraine's largest bank, Privatbank, while Kolomoisky was the main shareholder. This includes Medvedchuk, whose media channels were saved from sanction by Poroshenko's non-enforcement against them in 2019.
Athletic young men in dark clothes
However, without the help of his TV channels and assorted media outlets, spinning the current charges of treason will be a much more difficult challenge. Medvedchuk's first day in court on May 21 was notable less for what went on inside the courtroom – he denied all charges and any accusations of being 'pro-Russian' – and more for what occurred outside. In a flashback to the 90s, the court was surrounded by 'athletic young men in dark clothes' who physically blocked journalists from attending the open hearing.
MPs Viktor Medvedchuk and Yuriy Boyko. Photo: Oleksandr Synytsa / UNIAN
MP Ilya Kiva, who readers may remember from the time he bought a doctorate degree, alleged that these men were "Ukrainian citizens…sharing their desires to make our country an independent and strong state. These are members of the "Patriots – For Life" organization, an antifascist movement…" However, it wasn't entirely clear how exactly those men were sharing their "desires", aside from occupying the public space at the court steps.
Images like these are likely to give impetus to the nascent 'deoligarchization' movement in Ukraine – a feeling that's widely shared by most Ukrainians, but tends to lose steam as oligarchs reassert their control of Ukraine's political and economic life. And while Zelenskyy himself may not be an oligarch, he's been accused of close connections to Kolomoisky – his previous career as comedian took place almost entirely on the Kolomoisky-owned 1+1 channel.
"Our goal is to prevent destructive concentrations of power and resources, while guaranteeing the equality of all Ukrainian citizens before the law. If we succeed, we can end decades of poverty and finally shed Ukraine's artificial status as one of Europe's poorest countries," Zelenskyy writes in his op-ed, and that stated goal is undoubtedly one Ukraine has needed to achieve for decades since independence. But Medvedchuk could be said to be an easy target – his pro-Russian connections, leaning, and personal familial history with Putin are well-documented. Poroshenko, Kolomoisky, Rinat Akhmetov (Ukraine's richest men and the so-called 'Don of Donbas'), Dmytro Firtash, and the other names known so well by Ukrainians as the oligarchs running and robbing the country – will prove to be much harder to take down, and it's unlikely that they'll happily step aside in favor of Ukraine's interests over their own.