Sternenko has been sentenced to a year in probation. The Court admitted that a robbery didn't occur, but there was a kidnapping
Photo: Oleksandr Himanov / UNIAN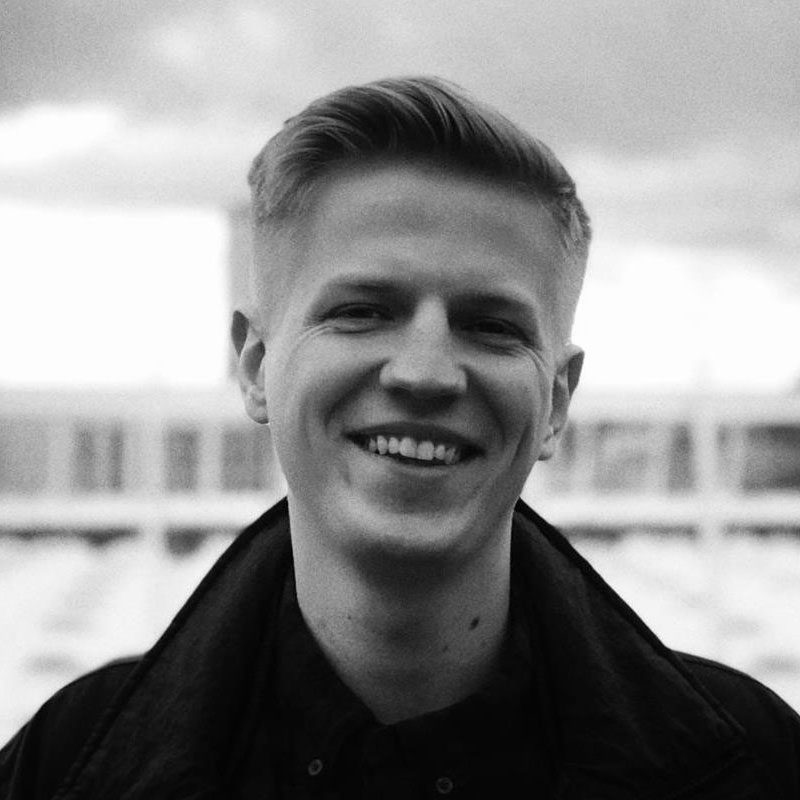 In late February 2021, the Primorsky Odesa Court sentenced Serhii Sternenko and Ruslan Demchuk to seven years and three months imprisonment on charges of robbery and illegal possession of weaponry. The court agreed with the prosecution that in 2015, the two men kidnapped and tortured a politician from the pro-Russian 'Rodina' party, Serhiy Shcherbyn. This decision resulted in protests in Kyiv and in other regions in support of Sternenko – the protesters called for the decision against the Odesa-based activist to be vacated, and for the court system to undergo reform. The sentence was appealed, and the appellate court has handed down a new one: Sternenko was found guilty of kidnapping Shcherbyn, but the statute of limitations had expired – which is why he's been sentenced to a year's probation for ownership of a single bullet.
What's this case about?
Back in 2015, Serhii Sternenko and Ruslan Demchuk were arrested on suspicion of having robbed and kidnapped then-regional MP from the Komintern district in the Odesa region, Serhiy Shcherbyn. Shcherbyn was well-known for leading a part of the pro-Russian 'Rodina' (homeland – ed) party – which, during the Maidan protests, was noted to be friendly with the anti-Maidan titushki.
Shcherbyn insisted that on April 24, 2015, he got a call from Ruslan Demchuk, who offered to meet the next day near a gas station in the village of Fontanka near Odesa. Shcherbyn agreed to the meeting.
According to court documents, when Shcherbyn arrived at the meeting point, he got into the car being driven by Demchuk, into the backseat. Sternenko was beside Demchuk in the front passenger's seat. The three men discussed some things, until two unidentified men got into the car as well, surrounding Shcherbyn. Allegedly, they began beating Shcherbyn on Sternenko's orders while Demchuk drove the car to a hidden location. Shcherbyn attempted to get out, but Sternenko, in Shcherbyn's recollection, shot him three times with a non-lethal handgun.
Shcherbyn says he was taken to this location and tortured, saying that his fingers were squeezed with pliers. The men seemingly wanted Shcherbyn to resign from political office, and they took his sim card, debit cards, his license to carry non-lethal weaponry, and 300 UAH (approx $11 – ed.). Investigators claim that they had confirmed Shcherbyn's words by tracking the phone calls of Sternenko, Demchuk, and Shcherbyn.
Investigators also say that if Shcherbyn did not agree to the men's demands, then "…rather harsh measures will be taken against him and members of his family, aimed at causing physical suffering and deprivation of life." Shcherbyn was then let go, and he reported the incident to law enforcement.
Law enforcement officers opened an investigation, based on three charges: assault with intent to seize other people's property by use of force, kidnapping, and illegal carrying, possession, and acquisition of weapons.
The Odesa Appellate Court during a protest, Odesa, Ukraine. Photo: Oleksandr Himanov / UNIAN
On February 23, the court sentenced Sternenko and Demchuk on two of those charges: assault with intent to rob and illegal possession of weapons. Both men received seven years and three months imprisonment and confiscation of 50% of owned assets.
Protests
Sternenko immediately claimed that the charges against him were politically motivated. He called on his supporters to protest the case, and many responded – protests appeared in many Ukrainian cities, and the protesters called for Sternenko's release and for reform of the justice system.
Sternenko and his supporters provided examples of why they believe the case to be fabricated: Sternenko was searched without his lawyer present, while the starter pistol found in his apartment was later 'proven' by experts to be an actual firearm.
The protests reached their peak on March 20, 2021, on Sternenko's birthday, near the Presidential Administration in Kyiv. Participants threw flares, firecrackers, and sound grenades around, while defacing the Administration building with paint and graffiti, some of which read "bastard", "Avakov the devil", "freedom to political prisoners," and "ACAB". Protestors also broke the glass set into the front doors of the building. Police on the scene charged seven of the protestors with "hooligan actions with the use of weapons or objects intended for bodily harm."
Photo: Vladyslav Musiyenko / UNIAN
On April 9, the Odesa Appellate Court changed Sternenkos pre-detention measures to round-the-clock house arrest, and the case was re-examined by the appellate court seven days later.
What did the Appellate Court say?
On May 31, the Appellate Court of the Odesa region acquitted Sternenko of the robbery charges, but upheld the guilty verdict for illegal possession of weapons, and sentenced him to three years imprisonment – changed to one year probation.
The court believes that the prosecution had not refuted the defence's arguments that the robbery could have been carried out by other unidentified parties, and not Sternenko and Demchuk personally. In particular, the court said that the prosecution had not proven that Sternenko and Demchuk specifically stole Shcherbyn's possessions – instead of Shcherbyn just losing them.
In total, Sternenko was found guilty of possessing one 5.45mm calibre bullet. However, the court did not find the starter pistol uncovered during searches of Sternenko's apartment to be a firearm.
As for the kidnapping charge, the court found both suspects guilty. Court officials believe that telephone traffic patterns of the three men, medical forensics, investigative experiments, and the victim's testimony were convincing enough to uphold that charge. However, the statute of limitations had expired for the charge – meaning Sternenko and Demchuk could no longer be charged for that crime.
Photo: Ani Bressonova / UNIAN
The Miller legal team that led Sternenko and Demchuk's defense will further appeal the illegal weapon possession charge for that single bullet, since they disagree with the verdict.
Other cases involving Sternenko
This isn't the first time Sternenko has faced a court. He's also being charged for a clash at Odesa's city garden in 2017, where then-head of the Odesa police, Dmytro Holovin, was injured, as well as for drug trafficking.
But the biggest case Sternenko has been involved in was a fight that resulted in a homicide – Sternenko says that he was attacked, not for the first time, but managed to kill one of his attackers, Ivan Kuznetsov, with a knife. This incident is currently under investigation for murder and illegal possession of cold weaponry. Sternenko and his defense are insistent that Sternenko's actions saved his life, and that he acted within the limits of legal self-defense.
Gennadiy Trukhanov, mayor of Odesa. Photo: The Press Service of the Cabinet of Ministers of Ukraine / UNIAN
Sternenko is positive that all the attacks against his life – three in total – have been ordered by Odesa mayor Gennadiy Trukhakov, who is well-known for his ties to organized crime, saying that Trukhanov has it out for Sternenko due to the activist's opposition of development projects around the city, in particular the Summer Theater. Trukhankov has not commented on these allegations, or Sternenko's case.