The Area Near the People's Friendship Arch in Kyiv to Be Reformed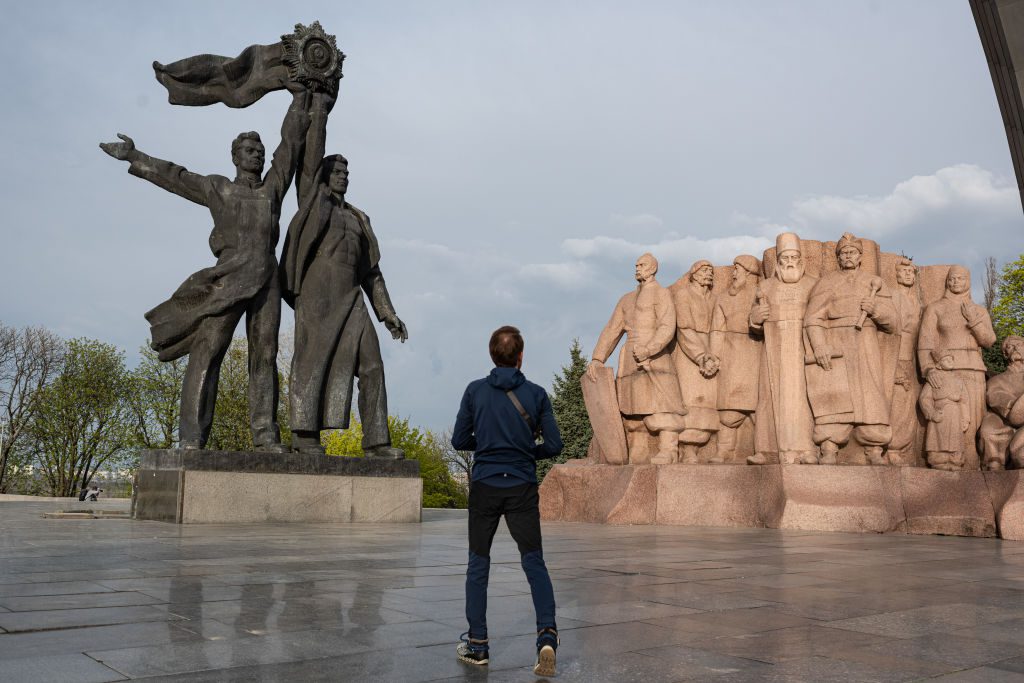 A man walks past the People's Friendship monument (left) and the Pereyaslav Treaty monument (right) on April 25, 2022 in Kyiv, Ukraine. Photo: Alexey Furman / Getty Images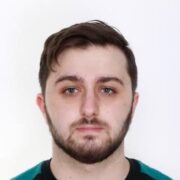 The Kyiv City State Administration is dismantling a sculpture of two workers next to the Peoples' Friendship Arch, built in 1982.
A sculptural composition made of red granite dedicated to the Pereyaslav Council will also be dismantled.
Vitaliy Klitschko has already introduced a bill to rename the arch itself.
Kyiv City Administration has decided to reform the area near the People's Friendship Arch. In the center of the city, a sculpture symbolizing the reunification of Ukraine with Russia will also be dismantled, as well as a multi-figure stele nearby. After a full-scale attack by the Russian Federation on February 24, these monuments are no longer of preliminary significance, according to the Kyiv City State Administration.
Zaborona tells how the appearance of the People's Friendship Arch and the adjacent square will change after the reformatting.
Bronze Sculpture of Two Workers: What Does It Symbolize
On April 26, 2022, the dismantling of a Soviet bronze sculpture of two workers erected in the center of the capital in 1982 «to commemorate the reunification of Ukraine with Russia» began, said Kyiv Mayor Vitaliy Klitschko.
«Russia has marked its attitude to Ukraine with the brutal killings of peaceful Ukrainians, the destruction of our cities and towns, and the desire to destroy our statehood. Eight meters of metal so-called friendship of the two peoples will be removed from the center of Kyiv», — he wrote.
Klitschko added that when they tried to lift the sculpture with a crane, the Russian worker lost his head.
The second sculptural composition based on the Pereyaslav Council of 1964 will be covered with finishing materials and also dismantled. In the center of the stele are Ukrainian Hetman Bohdan Khmelnytsky and Moscow Envoy Vasyl Buturlin. The mayor stressed that before dismantling, the sculpture can be used as a space for exhibitions.
Arch of  People's Friendship: Klitschko Came Up With an Alternative
Klitschko said that the arch of titanium sheets will also be renamed — the mayor of Kyiv has already signed a bill. The arch will be called the Arch of Freedom of the Ukrainian people. In addition, it will be highlighted with the colors of the Ukrainian flag.
The sculptural Arch of People's Friendship on the territory of Khreshchatyk Park appeared in Kyiv in 1982. It was installed to mark the 60th anniversary of the USSR. During the Eurovision Song Contest in 2017, the arch was made in different colors. In 2018, a crack appeared in the arch to draw attention to the detention of Ukrainian political prisoners in Russia.
Earlier, Zaborona told about the proposal of deputies of the Kyiv City Council to dismantle the objects of Russian colonial heritage.