"The Bodies Are Burned in Landfills. These Are Either the Corpses of Russian Soldiers or Those Who Were Tortured." The Story of a Teacher from Occupied Kherson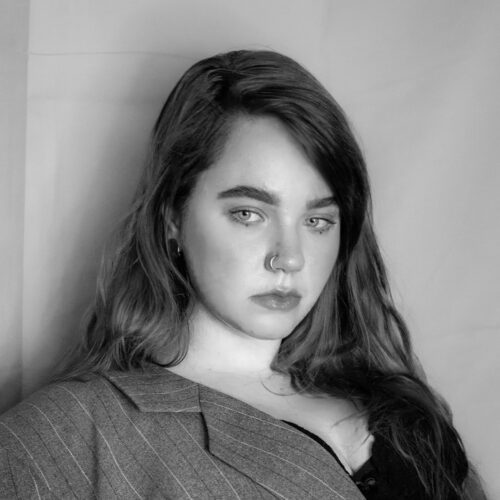 Last week, Deputy Prime Minister and Minister of Reintegration Iryna Vereshchuk said that the government has been discussing the possibility of introducing criminal liability for obtaining a Russian passport. The statement caused a wave of criticism: first of all, why does the state, instead of protecting, seek to persecute those who are forced to take a Russian passport to survive? Zaborona journalist Polina Vernyhor spoke with a brave resident of Kherson about what to do if the price of products has increased by 7-9 times, about the torture of Ukrainians, and why Kherson is almost the only city that is gleeful about missile strikes.
---
War
The war began unexpectedly. We could not imagine that we would be under occupation, that we would be surrendered so quickly. Therefore we did not go anywhere and argued for a long time in the family circle, discussing whether to evacuate or not.
I have a one-and-a-half-year-old grandson. It is impossible to drive with such a child without a green corridor due to shelling and a very difficult road. People stand in the field for several days. In addition, we have four cats and three dogs. It's also unimaginable to leave them here.
On the eve of February 24, I was watching the news, reading that a full-scale war could begin. But when everything happened, I didn't understand what to do. I had hoped to the last that it would not start. This was ridiculous, completely unexpected for everyone. But what happened happened: the Russians began attacking cities.
We heard airplanes flying, helicopters flying overhead. Fighting began near the Antonovsky bridge at the entrance to Kherson. Later, people from nearby villages and towns began to be evacuated to the city. They stayed at our school, so we went to help. This was before the invaders entered the city.
Illustration: Kateryna Kruhlyk / Zaborona
I remember one day I was walking home from school, and the city was empty. Freezing rain and emptiness. We were warned that the city will be bombarded. It was very scary.
School
I am a teacher. For the first few months, we worked remotely. Now the children are on vacation, we are on vacation. Many schools are forced to open. But as far as I know, no more than 3-5 schools agreed to cooperate. Our school did not agree – the principal and many teachers left the city. Therefore, we will not open, we will work online from autumn.
We in the team agreed that we will not talk about the war with the students during the lessons. I taught in senior classes, the students had to be prepared for university admission and exams despite everything. Almost all high school students left — some abroad, some to cities controlled by Ukraine. Everyone wanted to go home. We just tried to support them and when we said goodbye to them, I wished that they would live and study only in free Ukraine.
Now I continue to work with children online from time to time. I try to smile and say that everything will be fine. They are on the controlled territories of Ukraine, where sirens sound, shelling occurs, and sometimes students talk about it. And we live here in a concentration camp – it is unknown when we will be called for interrogation or when we will be shot.
Silent resistance
It is very difficult to leave because this is my home. I don't want to give the Russians anything. Occupants move into both private houses and high-rise buildings. They brought their families here. When I walk down the street, I feel like I have a mania, a phobia: it seems to me that everyone is a stranger, they are all strangers, and they talk like strangers.
Speaking Ukrainian is very dangerous. This is my silent resistance: I communicate in Ukrainian in all stores, and people answer in Ukrainian, smile, and start to trust a little bit more. In the transport, when you start speaking Ukrainian, you see that people already have tears in their eyes.
It is hard to look at pensioners who received their pension in the post office, they now have to go to receive rubles and passports. They can't live without money. Someone trades, someone takes ten thousand rubles for receiving the Russian passport, because there is simply no other way out. They can neither leave nor live in any other way.
Russians pay ten thousand rubles once to those who received the Russian passport. The fact that people take it does not mean that they welcome the Russian world or they like it. Everyone is very sullen and looking for money.
Many children stay in the city. And some young people cannot leave. Not all 350,000 people can leave. Where will we go? I just don't want to leave through the territory of Crimea. And there are also filtration camps, which are difficult to be in.
City
The city is empty now, after lunch there is almost no one on the street. Until noon, there is street trading: people stand and trade to earn a penny because there is no money in the city. Banks are closed, you can only buy something with cards. You need to exchange money minding high procents.
Medicines have already been delivered. The Russians opened their pharmacies. Medicines are Russian and very expensive, so we find volunteers to hand over some medical supplies. My daughter-in-law sends us medicines and diapers with the help of a relative who has left.
They opened their own shops. The prices there are sky high. Shampoo can cost 700-900 hryvnias. Products are imported from Crimea, Melitopol, from the occupied territory, Georgia, Belarus. Goods from the occupied territories cost more or less normally. We are looking for the Kherson ones, but there are fewer and fewer of them because the stocks are running thin.
Farmers from nearby villages deliver vegetables, fruits, and berries to us. They are very cheap. Watermelons are already appearing at the market – 5-6 hryvnias per kilogram. People need at least a penny. Talking about farmers from further settlements, occupants either take everything from them and deliver it to Crimea or demand a lot of money so that they can at least take it somewhere for sale. Therefore, farmers often simply throw away products, burn them.
Illustration: Kateryna Kruhlyk / Zaborona
Our Internet provider has connected to the Crimean one. There is no secure connection, only through Viber, through Wi-Fi somewhere. The Russian SIM cards are sold for 250 hryvnias or 300 rubles. They also give them after showing your passport. Someone needs it for work, someone needs to establish a connection with his family. We don't have this SIM card, we don't take it.
Banks are all closed. One was open, and there was a queue of pensioners waiting to receive some money. No terminal is working. For now, you can pay in stores with Ukrainian cards. The occupiers opened a bank of their own, but probably for themselves.
The city is not cleaned at all – probably, no one is paid for that. The streets are littered with garbage. A landfill was formed not far from my house because the garbage is not taken anywhere and it rots there. One day, the cars that wash the asphalt suddenly started working. It was a strange thing. One day the fountains were turned on. I think it's for the TV-picture, to show that life is getting better.
Repression
When the Russians entered the city, the people of Kherson went to rallies every Sunday diring the first weeks. At first, there were only military personnel in Kherson. They stood and could only shoot when we marched with the flag. The biggest rally was on March 13, when up to ten thousand people took to the streets. The occupiers wanted to drive their cars to the square where the protest was being held, but people rushed across and did not let them in. They were not plucky enough ti attack us with cars. They shot upwards to intimidate us, but it didn't work.
Illustration: Kateryna Kruhlyk / Zaborona
Later, the Russian Guard entered the city. They dispersed the rallies with smoke grenades and warned that if people did not disperse now, they would put everyone in paddy wagonsand take them "to the basement" or deport them from the city.
The activists tried to come out one more Sunday. Smoke grenades flew under their feet. Individual rallies were held for another week or two. The Russian Guard grabbed passers-by on the streets with a yellow and blue ribbon. They started taking people from their homes. Therefore, all the activists who had organized the rallies left.
Some of those who had been taken away were released within a day and warned if they come out again, they will be imprisoned for a long time. Some were immediately taken away. Someone handed the lists of our Territorial Defense to the Russians — they were all taken away. Those who were in the army or had previously served were simply grabbed from their homes, some still have not returned.
That's how they came to my relative — her husband was on the list of defenders of Kherson. It happened for the first time in April, after Easter. Then they took a lot of personal things: a laptop, a phone, some equipment. They also took the husband. They kept him for a week and a half and let him go. He came home badly beaten. He was tortured and intimidated.
All this time after returning home, he sat at home, rarely going out. Some say someone reported him. But what could be reported if he did nothing? At the beginning of July, they came for the relative's husband for the second time. Since then we know nothing about him.
We wrote to all authorities — both those controlled by Ukraine and the occupiers. The Ukrainian authorities replied that they did not have any information. We're just waiting for him to at least be listed for exchange. The occupiers said he was nowhere to be found. They allegedly do not know who took him. But he was definitely taken away either by the Russian Guard or the FSB. The worst part is not knowing if he is alive at all.
Those who cannot leave are forced to work. Or they are threatened to kill the family. I read in local telegram channels and heard from other people, from my relative in particular, that interrogations are the worst thing. Torture is worse than Hitler's. People return broken, beaten. If they return at all.
People say that the corpses are burned in landfills. We do not know whose bodies these are: whether they are burning their soldier's corpses or those who were tortured. But many are already complaining about the stench of corpses. And they saw that corpses in sacks were brought there.
I thought that one day I might be taken away like that because I refuse to work. I am a pensioner, therefore, in principle, I have such a right. But, apparently, they can also come to pensioners. Then we will leave somehow. As soon as they come to threaten you, you have to run away. Because it is simply impossible for me to work according to their programs.
Enemies' regime
Since 2014, I was afraid that they would come here, I understood that they needed this corridor to Crimea. And I thought that I would not live in the occupation. I live here only because I believe that we will be liberated! If something goes wrong, I will leave by any means.
They settle in the homes of those who left. They break the locks and enter. They walk around neighborhoods, know where and who has moved out, and come in with their families. Their wives and children are already here. They have paradise and rest here. This area must be taken away because it is too luxurious for them: cheap fruits, vegetables, climate – life is like a paradise.
Illustration: Kateryna Kruhlyk / Zaborona
Our people are often stopped on the streets. They undress men and look at tattoos, search cars, and check phones. My son was also stopped and asked a lot of questions: why he didn't leave or why he doesn't want to leave. He was with his wife and child.
They forced people to remove car tinting. If you refuse, either the car is taken away, or the tinting is simply removed somewhere at the checkpoints. If one of the relatives is driving, a power of attorney must be present. If they are stopped somewhere and there is no power of attorney, they will also take the car away.
Expectancy
Sometimes we cry, sometimes we pray. A child is a child: he should be played with, danced with, and laughed with. That's why we hold on. We constantly read some news, watch a telethon on the computer. It's probably only in Kherson that when it's banging somewhere, we're happy. Because when it is quiet, it means that we are being forgotten.
It's very hard to be here, mentally hard. You start talking to someone – and people start crying. Some people say that you should not talk to anyone at all, because you never know who will report you. People are afraid to trust each other. I haven't started a conversation with anyone on the street for a long time. I say: "Good morning!" in Ukrainian — and they respond to me in Russian. People are afraid, I understand that. But I speak Ukrainian on purpose.
I have a boyfriend in America, he wants to take me there, but I cannot leave Kherson and my family. He is worried that they might come for me. And I say: well, what to be afraid of? I am already a pensioner, my heart is not very strong – I will die after the first tortures, I will not suffer for a long time.
Maybe I stayed here to see everything from the inside. My mother lived in the occupation during the Second World War – she was hidden so that she would not be kidnapped. Romanians lived in our house. And they survived: my mother told how they woke up one morning, and the Germans simply ran away. And my sister and I expect that this time it will be the same. We will survive and they will leave. I have to see it all here.
I am terribly sorry for all of Ukraine. I'm worried about Mariupol, Mykolaiv, Vinnytsia, Kremenchuk with all my heart. Above all, I dream of hugging our Ukrainian soldier. I stayed here to meet them. My close relative is also somewhere there, in the army. Sometimes he calls me and says: "Don't worry! We will come to eat watermelons!" We are very much waiting. I want nothing more than to rejoice in victory. So see you in Ukrainian Kherson!