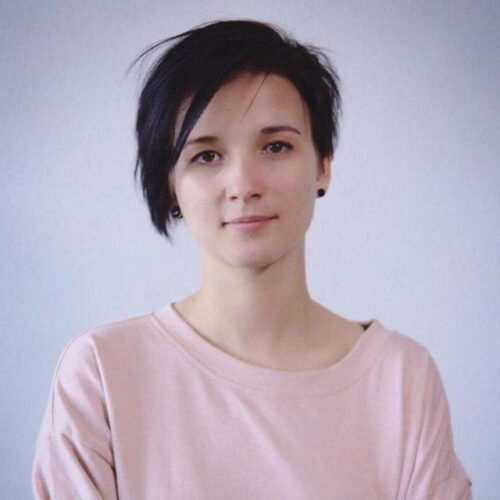 According to official Ukrainian statistics, at least two million migrant workers have returned to the country as a result of border closures caused by the pandemic. In April, Ukraine's prime minister Denys Shmyhal had promised that new jobs would be created for them – but this hasn't happened. Instead, the government has repeatedly delayed and cancelled charter flights meant to take Ukrainians to their overseas jobs. According to the ministry of social policy between 7 and 9 million Ukrainian's travel abroad for work each year – almost a quarter of the country's entire population. We spoke to several people who usually earn a living outside of Ukraine. We asked them about their struggles to find jobs in their homeland, about where they think new opportunities could lie, and how they picture their futures without the ability to work abroad.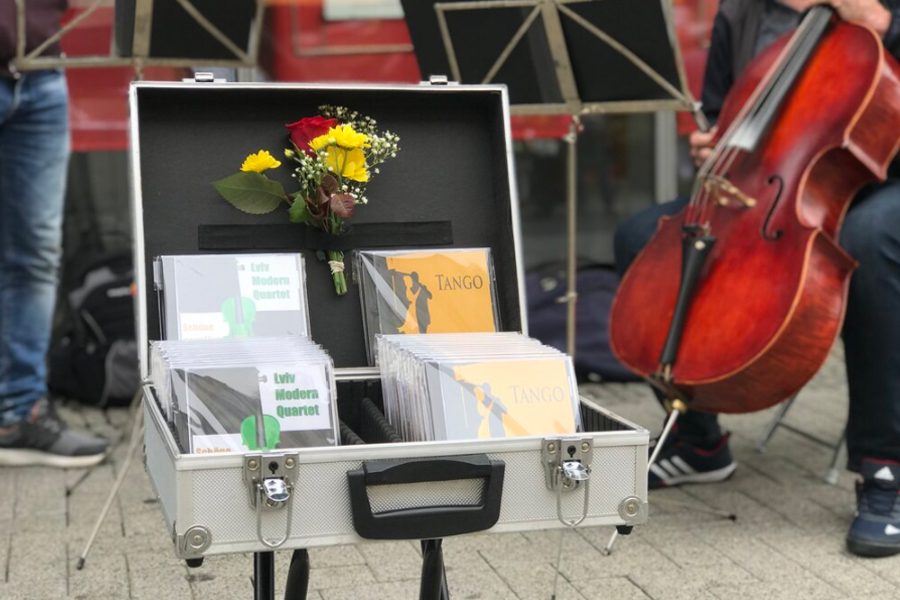 From construction work to own business
Valentina is 59 and has spent half her life working abroad. She was born and raised in a village in Transcarpathia, a region which borders Slovakia, the Czech Republic and Moldova. Most of the area consists of mountain villages, where jobs have always been scarce and low-paid. People live off their farms, keeping cattle, growing vegetables and gathering mushrooms and berries in the nearby hills. Those who live closer to the border can also smuggle small quantities of cigarettes and vodka.
But the most popular way to earn a living is to travel abroad. Historically, people here have been emigrating to find work ever since the beginning of the last century. Today, the most common destination for Ukrainians is Russia, although numbers have increased since the conflict between the countries began in 2014, and the most popular employment is on construction sites. Ukrainians also go to neighbouring EU countries such as the Czech Republic, Poland and the Baltic states, on the three months of visa-free travel allowed for tourists, and work illegally. The money earnt can cover university fees for children or be used for home renovations.
Valentina first travelled to the Czech Republic in the 1990s. Back then, trips were risky – there was no guarantee you would meet decent employers who would pay a fair wage for difficult, often exhausting work. Over the years, the mother-of-three has tried her hand at construction, cleaning apartments and restaurants, caring for elderly people, working at meat processing plants and cutting cobblestones.
"I lived alone, without a husband," she says. "You can get a job here, but you'll only earn 5000 hryvnias (155 euros) per month. I can't imagine how anyone survives on this."
Valentina's latest job was in a Prague bakery, putting in and taking out bread and kneading dough. She says the work was physically hard, as she had to carry heavy loads and would always work night shifts. But in two months she managed to earn 3000 euros.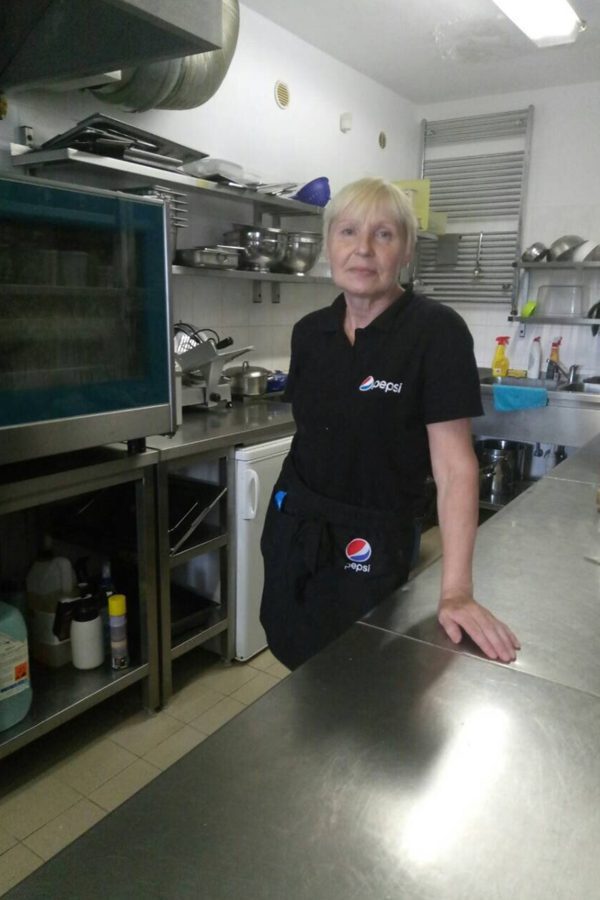 When the coronavirus lockdown began, Valentina was forced to return to Ukraine. For the first two months she and her daughter lived off their savings, but then the money ran out. Getting a job in Ukraine during the quarantine period was not an easy task. People were being laid off or sent on unpaid leave. Then, in May, her niece suggested starting a food delivery business. Valentina had cooked in local restaurants in the past. She knew how to make dumplings.
The women set up a Viber messenger group where people could place their orders, and spread the word among friends and acquaintances. Soon the group gathered 600 members, and Valentina started making dozens of different dumpling varieties. Her niece took orders and promoted them online, and her sister delivered them by car. In just a few months their business started to make a decent profit, and Valentina now makes some 35-50 kilograms of food every day.
"It's hard work, but I can do it at home," she says. "People are happy to order, and I can see our service is needed." She adds that she feels lucky: after losing her job abroad, she has managed to find a role in her own country. Now that the borders have reopened, she's planning to return to Prague only for holidays.
Artists' money
Marik and Alexander are musicians from Lviv, a city in western Ukraine. They play violin and trombone respectively in several folk bands, including Gitch Orchestra and Lemko Bluegrass Band. They say their music is quite niche, so earning large sums is never going to be a possibility.
"We go on tours, but it's not enough to even cover rent," says Marik. He adds that it is possible to earn money playing classical music in an orchestra, but you need to sign a contract that stops you from playing in other bands or having side projects. This wasn't an option for Marik as he wanted to develop his own music.
So five years ago he began travelling to Germany twice a year to play street concerts with other musicians. They formed a string quartet and would perform in different German cities, usually playing classical music written by German composers.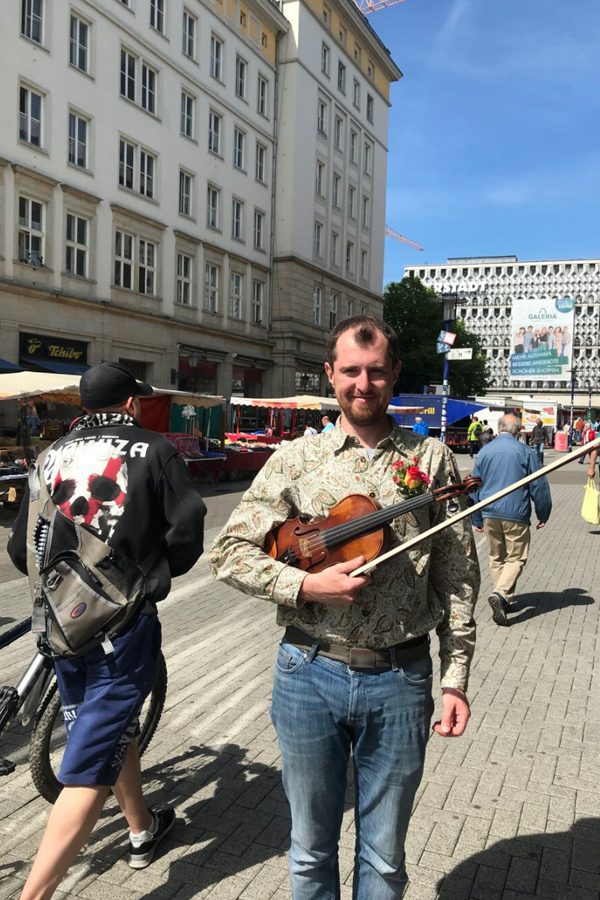 "We ran the same programme five or seven times a day, every day, for an entire month," he says. "It could drive you crazy. But I knew I needed to do this to be able to enjoy my own music for the rest of the year."
He earned enough money during those two months to pay off debts, and to cover his apartment rent and utility bills for a year. In total, he says, the street performances in Germany accounted for two-thirds of his annual earnings.
"Over the years, we became confident that we could count on a certain amount," he continues. "Now this is no longer the case, so we need to take matters into our own hands." With no street performances in Germany currently being planned, Marik is now helping his brother make furniture.
Alexander was performing on a cruise liner when the pandemic hit and he was forced to return to Ukraine. For the past decade he has been on contracted musician jobs in different countries. On top of the wages, he says he enjoys experiencing other cultures and playing different genres.
"I usually sign a 4 to 7-month contract every few years," he says. He found it easy to get work with Finnish circuses, as local people refuse to work for the minimum wage and shy away from the difficult conditions. When he first arrived in the country it was -18 Celsius and he found himself living in a trailer van with a frozen water supply. Now, he's counting the days until he is able to go abroad again, to earn good money once more.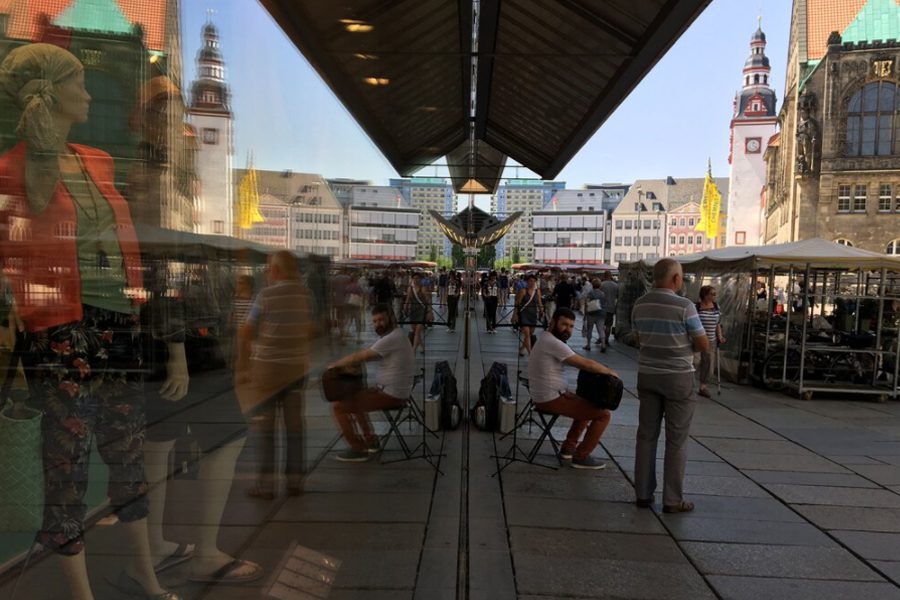 Economic component
In April, when Ukraine's strict lockdown began, the government was faced with the task of helping its two million returned workers. "We consider these people a skilled workforce," prime minister Shmyhal declared, promising that soft loans would be made available for these workers and new jobs would be created. But then he added: "for those who were earning thousands of euros, we won't be able to pay thousands." This was a reference to Ukraine's average salary of around 450 euros – three to four times less than what workers are paid in Poland and the Czech Republic. But these jobs never materialised anyway. During lockdown the country's unemployment rate rose by 48%.
Ukraine has also prevented its citizens from travelling for work. In April they were blocked from travelling to Finland, even though there was a demand for workers there. Then the State Aviation Service cancelled a flight to the UK transporting Ukrainians workers. This triggered a public scandal – and another flight was scheduled eight hours later.
At the time, the foreign minister, Dmytro Kuleba, assured everyone that restrictions would only be temporary – to protect Ukrainians from the coronavirus. Now, people are gradually travelling abroad again for manual jobs, but not at the same scale as before. Coronavirus has not disappeared. In the cramped conditions that migrants work in, it can spread very quickly.
Ultimately, without immigrants and the remittances they send, Ukraine's economy suffers deeply. It's likely the situation won't improve any time soon.