Zaborona Media has become a news agency. It is a forced step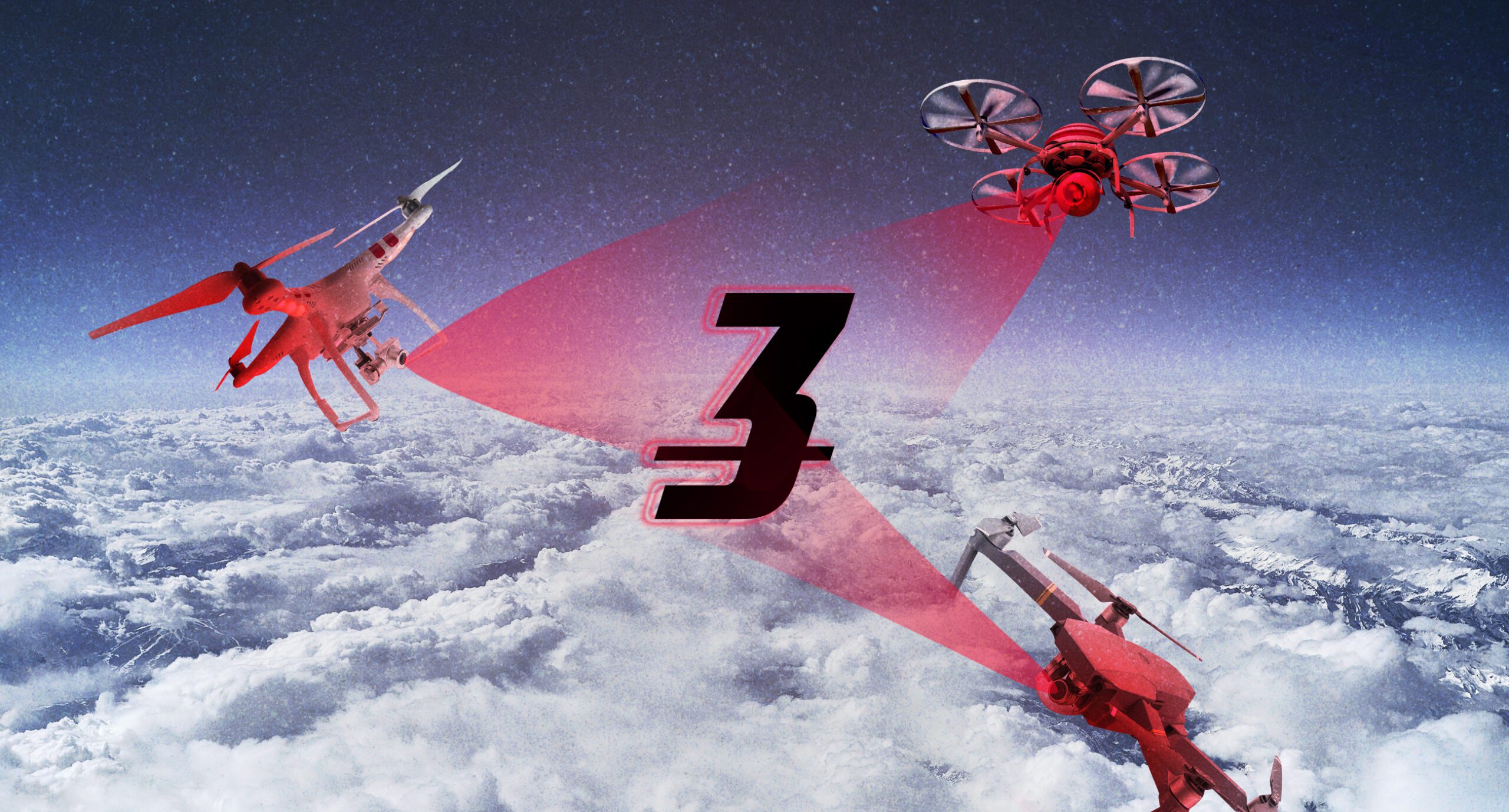 Zaborona became a news agency. Photo: Zaborona Media
Zaborona Media has registered a news agency.
It is a forced step, because many government agencies refuse to provide information referring to the lack of a media license.
Cases of obstruction of journalistic activity in Ukraine are becoming more and more frequent — IMI.
The Ministry of Justice of Ukraine has officially registered Zaborona Media as a news agency. This step is forced, because government agencies began more frequently deny the legal right of  journalists of our editorial office to get access to the information.
The most common reason for refusal is the lack of a media license. Although such actions are a violation of the law, Zaborona has decided to compromise. It was done in the belief that this step will guarantee that our readers will be able to receive objective data, which is one of the main tasks of journalism.
Violation of equal access to public information
Previously, the editorial board of Zaborona has been working on the basis of the statute of the non-governmental organization, like many other editorial offices in the country. Recently, however, we have become to face the refusal by government agencies, officials, members of parliament, the President's Office, and law enforcement agencies to provide information to our journalists.
The most common reason for refusal is the status of a non-governmental organization and the lack of a media license.
The requirement that information should be provided only to journalists who are employees of licensed media is not codified in any law or regulation, so we consider such denials as a violation of equal access to public information. Moreover, the Law of Ukraine on information directly guarantees equal opportunities for the collection, obtaining, use, dissemination, and protection of information.
In 2020, the Institute of Mass Information (IMI) recorded 125 cases of obstruction of journalistic activity (26 cases more than in 2019) and 22 violations related to access to information (1 more than in 2019).
In addition, a recent IMI poll shows that 84% of journalists surveyed in 2021 were faced with the violations of their rights and restrictions on freedom of speech due to the quarantine rules. In particular, among the main violations, respondents mentioned non-admission to public events and court trials (40%), psychological pressure and cyberbullying due to materials on coronavirus or vaccination (27%), problems with accreditation (21%) and denial of access to information (20%).
On November 26, Ukrainian President Volodymyr Zelensky held a press conference, on which it was impossible for journalists to get the accreditation. There were invited only representatives of 32 media outlets.
Zaborona prepares several lawsuits
"Registration as a news agency is a forced step. Zaborona editorial office decided to take it because the state representatives use non-existent norms of legislation in order not to provide journalists with information that may be of interest to the public," explained Roman Stepanovych, CEO of Zaborona.
He also noticed that the editorial office is preparing a number of lawsuits against government agencies for violating the law on access to information.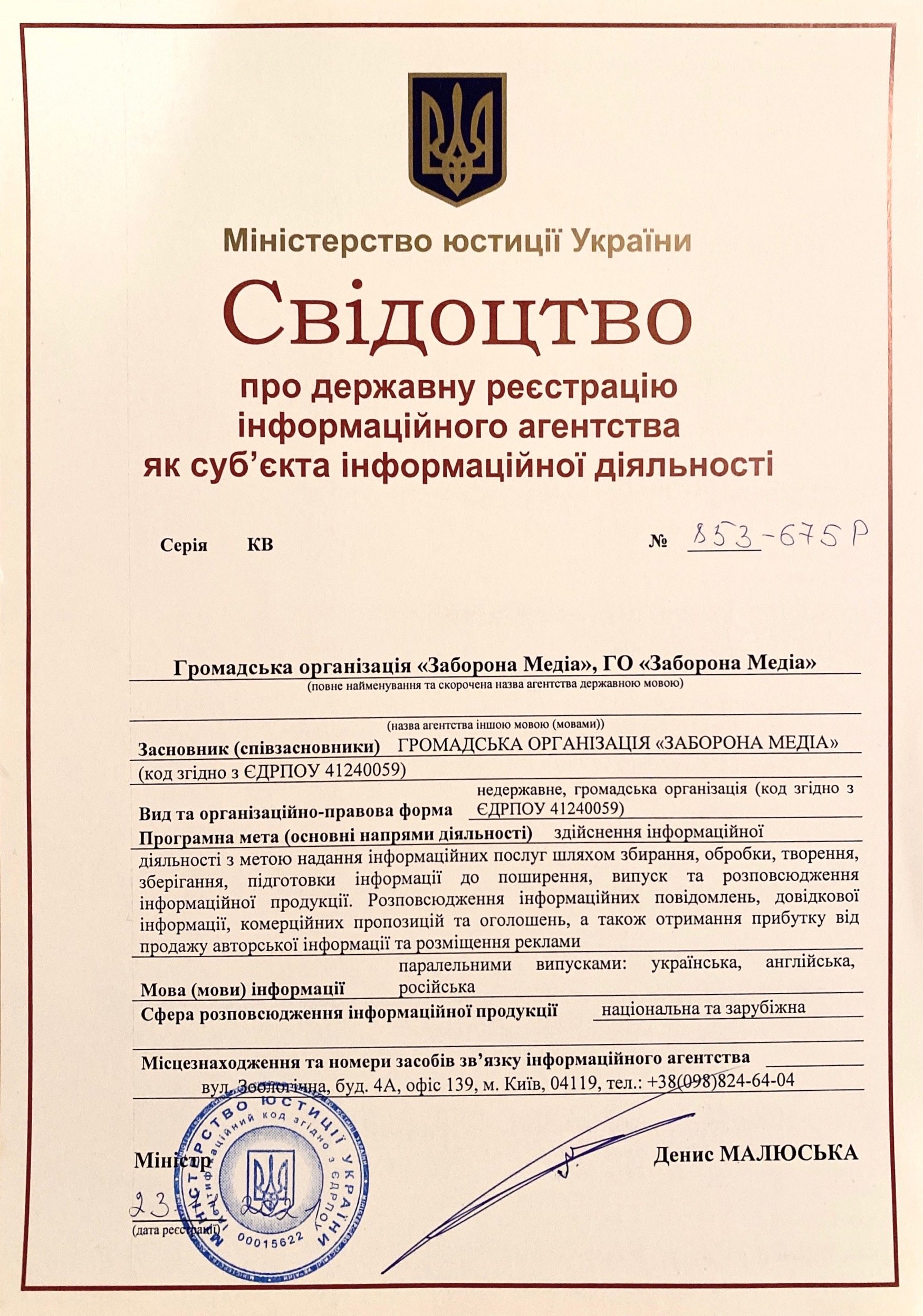 Zaborona is an independent media, which provides materials about society and culture, starts discourses on societal challenges, freedom and security, tells about people who uphold basic rights and change perceptions of how the world can work.
We remind, that Zaborona has passed a precise independent audit of its financial activity. Anyone can get acquainted with the results.