The Face of War. Four Stories about Dreams and Plans of Mariupol Residents Whose Lives Were Taken by the War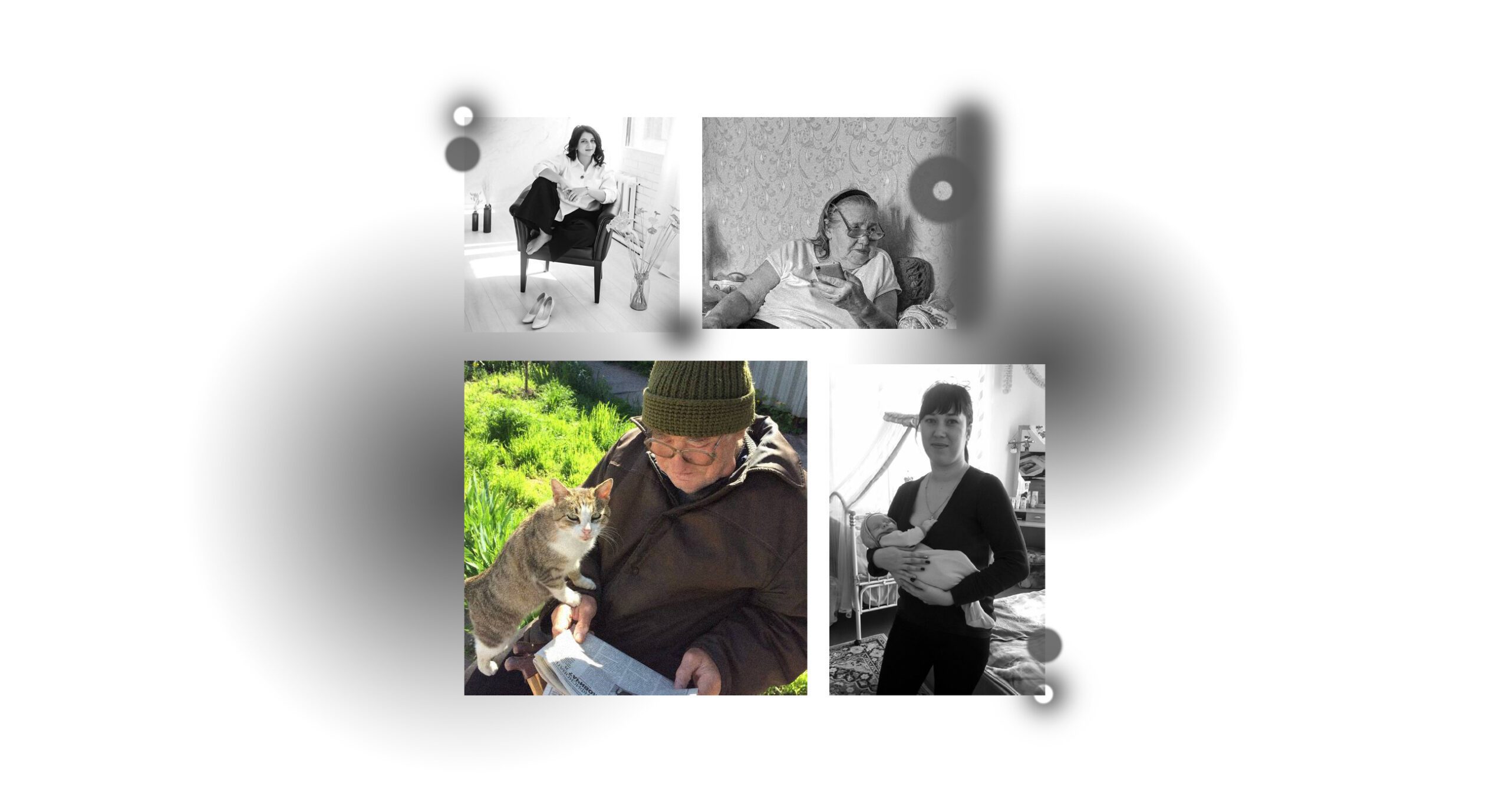 Collage: Snizhana Khromets / Zaborona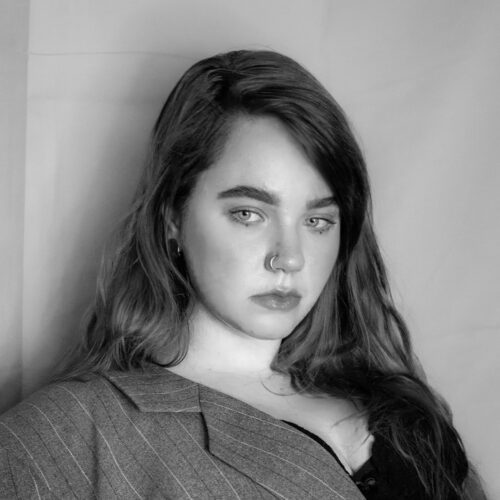 In March, many memes about mobile crematoria that the Russians brought to Ukraine were spread online Like, Russia doesn't respect its citizens so much that it will even burn dead soldiers so as not to pay compensation to their families. But within a month it became clear that mobile crematoria were intended for civilians from the very beginning. Today in Mariupol, Russians are actively burning the bodies of Ukrainians to cover up numerous war crimes. Zaborona journalist Polina Vernyhor began to tell the stories of Mariupol residents so as not to allow the truth about the genocide against Ukrainians to be buried in mass graves and mobile crematoria.
Here we published the story of a woman who lost the greatest love of her life in Mariupol and could not bury him properly.
Here are the stories of those who managed to escape from the Russian-surrounded Mariupol to the territory controlled by Ukraine.
Here is a story about neighbors who helped each other survive in the Mariupol basement.
Volodymyr Vasyliovych Zhuk, 84 years old
Volodymyr survived the Second World War as a child, but lost his parents during it. In his youth, he worked as an electrician at Azovstal, and when he retired, he was very fond of solving crossword puzzles. He also studied history with enthusiasm and knew the main historical dates by heart. He often said that the brain must work constantly, so you shouldn't be lazy and give up. On March 14, 2022, Volodymyr Vasyliovych froze to death in his house, where a Russian shell had hit a few days earlier. We publish the memoirs of him by his granddaughter Yulia.
When I returned to Mariupol, to my elders, my grandfather told me: "It is good that you are with us again. Now I'm not afraid to die, because I know that you will bury us properly." Then I was afraid that I would not be able to cope with the burials, with their organization, that I would get stuck and not be able to do everything right.
Then I took this photo. Grandpa was reading the newspaper, and the cat wanted attention, and it all looked very cute. Cats were near him all the time – fluffy and not very fluffy ones, gentle and wild. They all felt that there was no kinder person in the house, so they constantly went to him.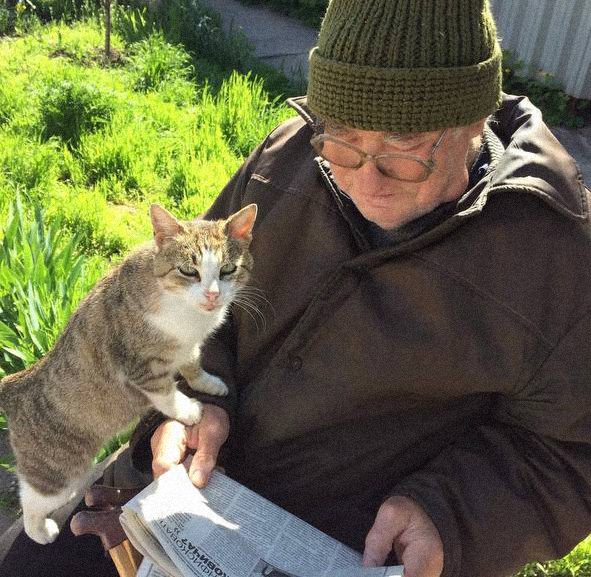 He deserved to die a quiet death in his warm bed, but on March 10 a "liberational" mine hit the house. The roof collapsed and the two old people were left in the house at -10 by Celsius without heating, light and hope. On March 14, his heart stopped. He just froze at night. Then I was assured that he died peacefully, not in agony, not like others. But it's not reassuring even now.
April 24 was 40 days since my grandfather died. He was buried in the yard of his house. The house he built himself. The house of my childhood. A house that also no longer exists. In a city that does not exist.
He was born in 1937, saw the Second World War, lost his parents in it. It so happened that he himself died in the war. In the last days, when my husband and I could still come and visit my grandparents, he asked me, "Why are they bombing us? What do they want? " I don't know, grandpa.
All I know is that I will always remember how you waited for my Easter cakes on Easter and how happy you were when I came. How you remembered all the historical dates and solved all the crossword puzzles you came across. You told me about Mariupol and its history better than any other guide. How you took me to the sea, and how could find something good in each person. How you asked me not to come, because "there is shelling, do not take risks, everything is fine with us." You've always been fine. I hope you are really better now.
Sorry, grandpa, for not being able to bury you properly.
Asya Begliarova, 42, and Denys Blokhin, 41
Asya and Denys spent their whole lives in Mariupol. They were previously married, but later divorced – recently Denys was dating a girl, and Asya was going to get married. 13 years ago, Asya and Denys created a company that organized holidays for children. On March 23, 2022, an enemy rocket hit the house where they were staying. Two of their children were orphaned. We publish memoirs about Asya by her friend Yana.
Asya was incredible. You will not find people like her in the whole world. In 13 years, she has been able to build a company from scratch to an incredible scale. In Mariupol, there were two venues for the Crible-Krable Holiday Theater and the Oblaka Family Club. We periodically worked in orphanages and organized holidays for children with disabilities. Last year, she and I developed a new idea – a 100 Languages ​​of Childhood private kindergarten.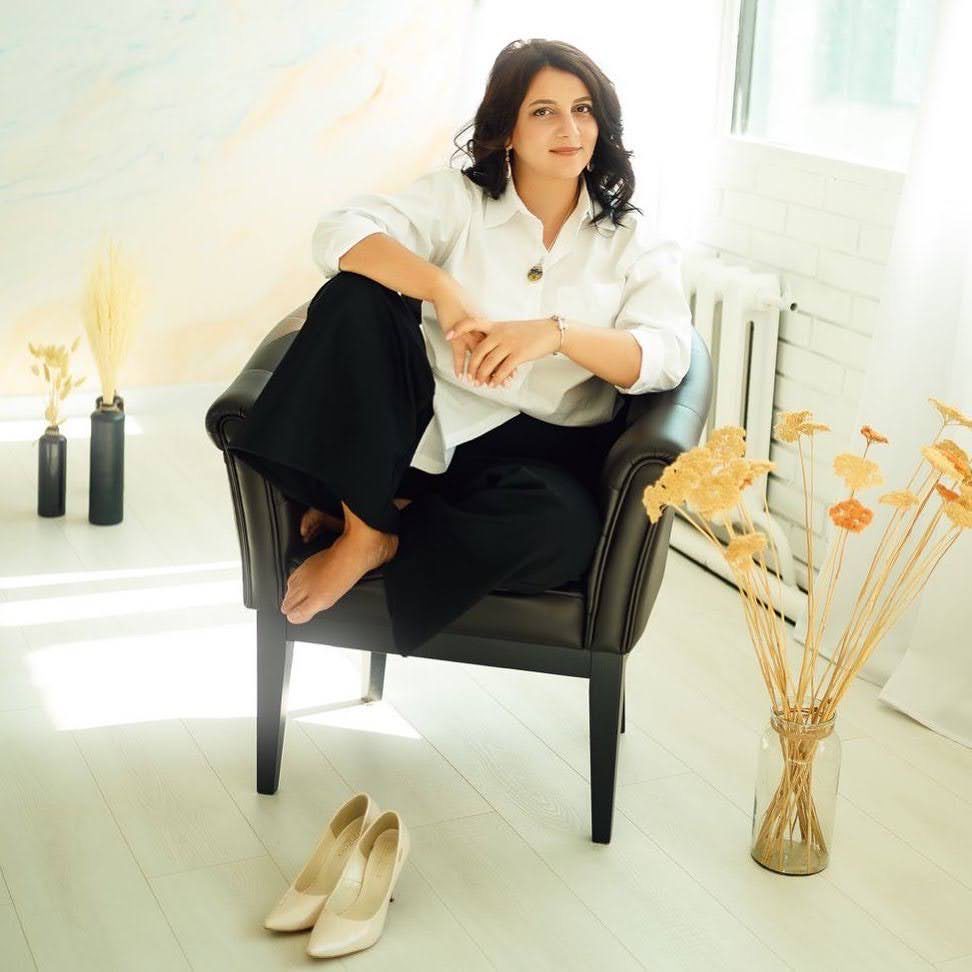 Asya was very well-read and smart. She often quoted books and phrases from famous people. She helped people find themselves – she made a professional artist from everyone who came to our team. Everyone loved her.
I remember once we did a New Year's performance with the Frozen Heart heroes. We only had one guy in the team, because the rest acted in other plays. And there were two male roles: snowman Olaf and Santa Claus, who were to go out to the children at the end of the play. We could not figure out how to get out of the situation. Then Asya offered to put on Olaf's costume herself and go out to the children to be photographed. The children were very surprised that Olaf at the beginning of the performance was 186 centimeters tall, and at the end he came out already 156 centimeters tall, because Asya was in the costume. Then she came up with a story that while Olaf was going to be photographed, he thawed a little. The parents laughed a lot, and the children believed in it.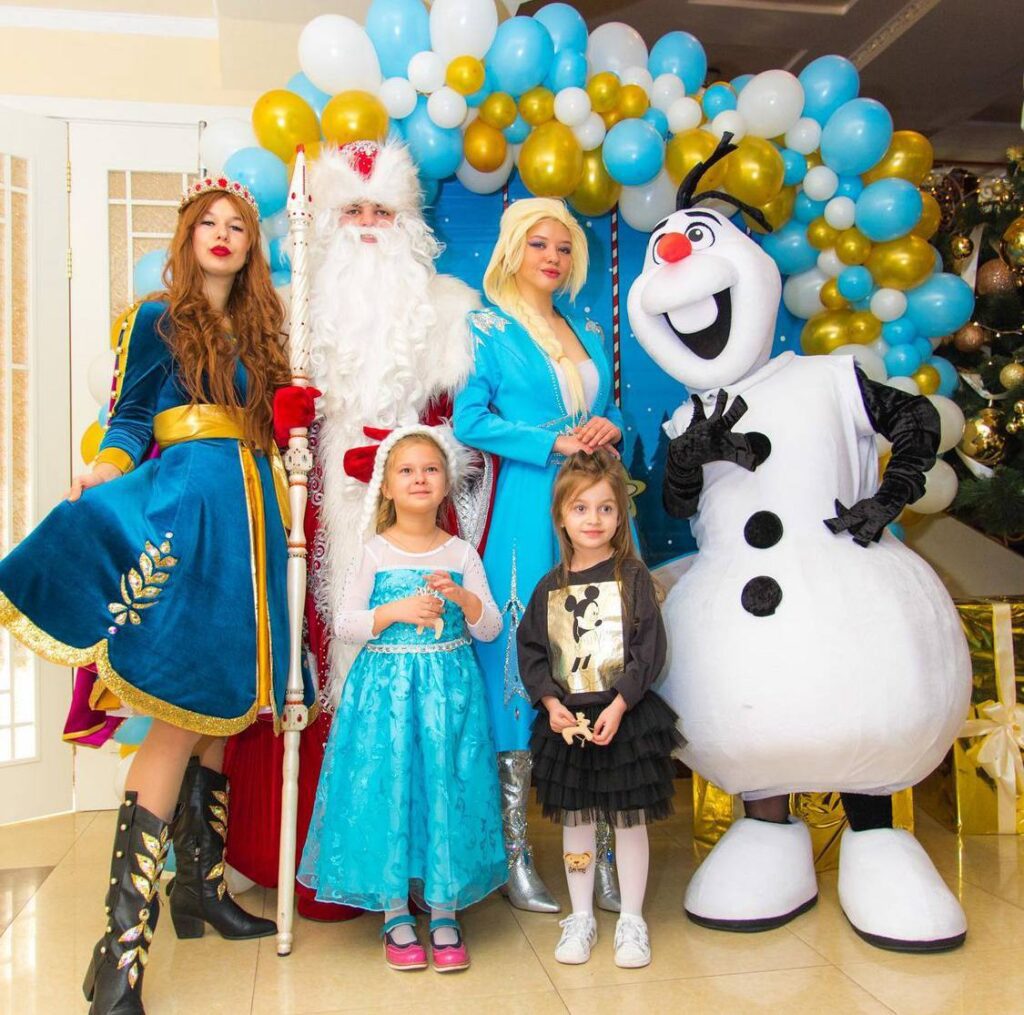 Communication with her disappeared in mid-March. Asya once found a connection and talked to a friend from Dnipro a couple of times. This friend of hers later said that Asya tried to help people to the end: she bought food for the last money and gave it to the neighbors.
During the war, Asya and Denys stayed together – they lived in the basement of the house near the Drama Theater. On March 23, 2022, they were cooking in the yard. Their children and parents were in the basement. Asya decided to go up to the apartment to take something from there. Denys went with her. At that moment, a Russian missile hit the house directly. Asya died immediately. Denys was seriously injured, he was pulled out from under the rubble and he managed to say goodbye and apologize for everything to his parents. He also died about an hour and a half later.
Asya has dedicated her whole life to children. All the children of Mariupol knew her as aunt Asya. She herself had two children from her marriage with Denys – 14-year-old Pavlo and 6-year-old Kira. Now these children are orphans. They were taken to Russia by their relatives, although Asya's position on this issue was known to everyone: she lived and worked in Mariupol, Ukraine, and did not want to leave her hometown until the last. She did not give up her business in 2014 and believed that she would return to it now.
All the venues for the Holiday Theater and the Family Club were looted and burned. The business of her life ended with life itself.
Natalia Talay, 31 years old
Natalia lived in Mariupol with her mother and fiancé. The couple tried for a long time to have a baby and finally they succeeded. But in two and a half months the Russians came to "liberate" the city. At 12 weeks of pregnancy, the occupiers "released" Natalia and her unborn child. We publish memoirs about Natalia by her sister Olha.
Probably all the warmest memories of her are related to her childhood. In summer we always went to rest in children's camps. We were engaged in music, our parents provided us with many after-school activities. We were always together.
We parted ways in 2016. I moved to the west of Ukraine, and she stayed with our mother in Mariupol – our apartment was on Shevchenko Boulevard. I constantly came to visit them; sometimes my children and I came to spend vacation with them at sea. We saw each other constantly and talked on the phone almost every day.
I have two children – Natalia loved them very much. And in general, she loved children and, it seemed, most of all wanted her own. She tried to get pregnant for a long time and none of the doctors could understand why nothing came of it.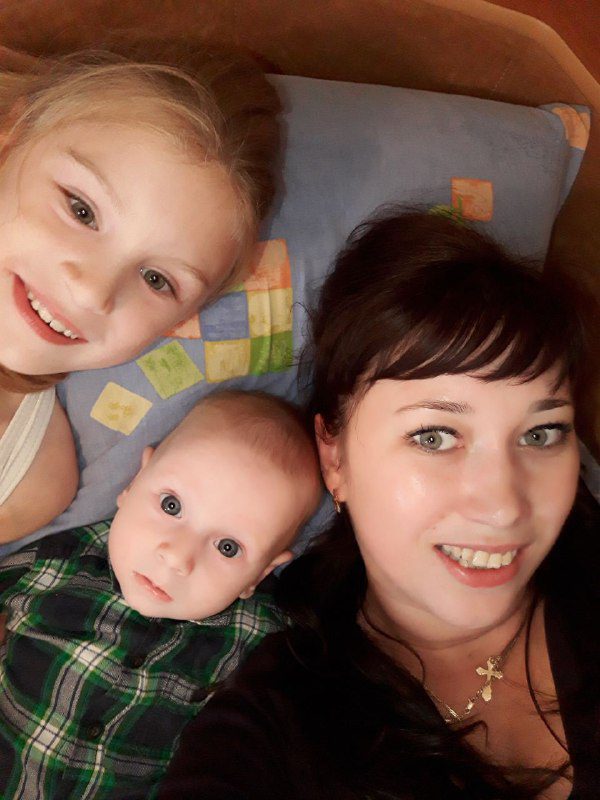 About two and a half years ago, she met her second fiancé, Oleksandr. They were to get married in March this year, but the war hindered them. After several joint attempts, they succeeded! She became pregnant and was in the tenth week at the beginning of the war.
Natalia worked as a manager in a home appliances store. But her greatest hobby was cooking. She loved to bake something and even opened a small business with her mother – making gingerbread and cakes to order.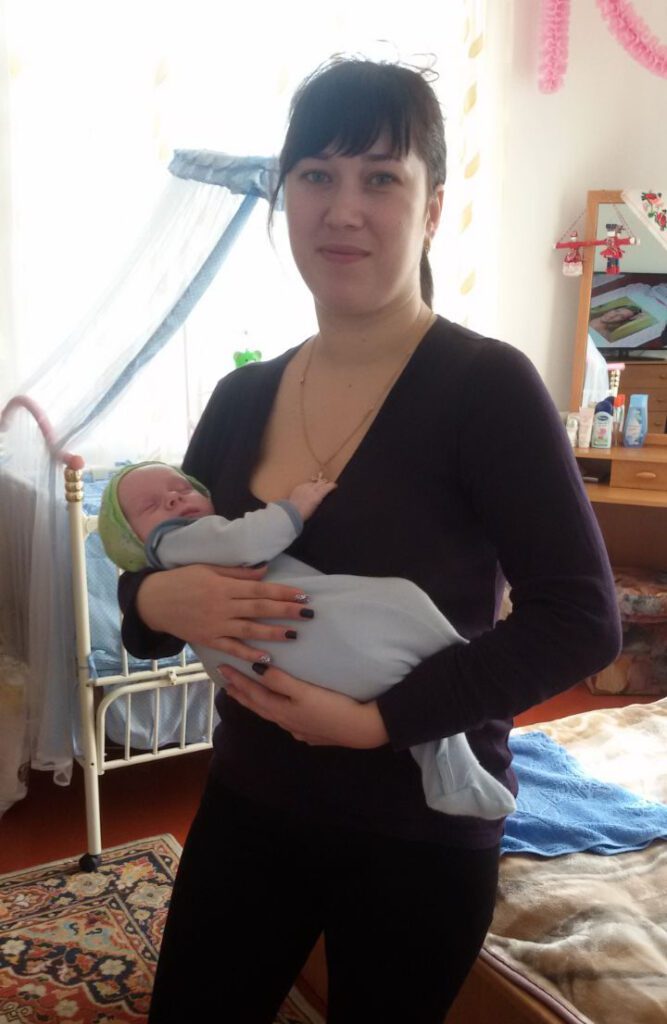 The last time we called Natalia was on March 2. It was a video call. She said they were fine. Then there was electricity. Then, on March 8, I spoke to my mother. She left Mariupol on February 22 – she went to her friend and the war began. I called literally for a couple of minutes to say that everything was fine with Natalia and her fiancé and that we should not worry.
On March 13, 2022, Natalia and Oleksandr were at home – she was resting in the hall, and he was busy in the kitchen. Then a shell hit the house. From this hit, the slabs in the hall just collapsed like a house of cards. Natalia remained under them. Oleksandr tried to take her out, but it is physically impossible to do – you need to lift the slabs. There is no hope that she is alive.
We just hope we can bury her someday. It's good that we know where to look for her remains.
Svitlana Pavlivna Silchenko, 84 years old
Svitlana Pavlivna survived the Second World War and the occupiers' attempts to make Mariupol Russian in 2015. Despite these memories, she was quite joyful and dreamed of living. She used to work in the canteen, and in retirement she loved to bake pies and knit blankets. On April 4, the apartment house she lived in was fired upon from the sky – the fire was so large that the apartments in it burned to the ground. Svitlana Pavlivna also burned down with them. We publish memories of her by her granddaughter Daria.
Svitlana Pavlivna was an incredible person. In the past she worked as a canteen manager. She was loved by all the neighbors. People were constantly visiting her. I remember coming from some trips in the morning, calling her, and she threw the door keys to me through the window.
My grandmother always cooked some food for everyone, handed over her pies. All my friends remember my grandmother's pies. She still loved to knit. She wanted to decorate the apartment and tied blankets on sofas and chairs.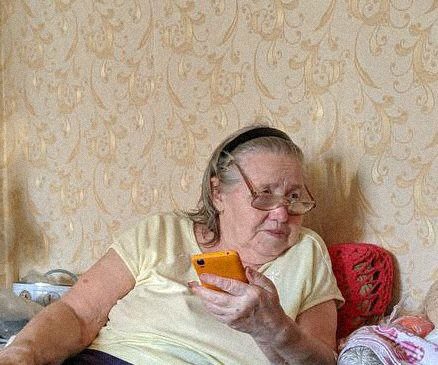 When I was little, we went with her to the country house on foot. My grandmother gave me sunflower seeds, and I ate them with shells. She quarreled and demanded to show her my tongue – and I have it all in the shell. But in general we rarely quarreled. She was my friend. We often talked about such things as if I were an adult – about family, work, cooking.
My grandmother was born in 1938 – she survived World War II. I remember when the war in Ukraine had just begun, my grandmother told me how as a child she rode in a cattle car, fleeing the war. In general, she shared many of her childhood memories of the war.
But my grandmother wanted to live. She constantly talked about it and was generally an energetic person. On February 27, in her apartment in Cheriomushki, she made minced meat for meatballs in a manual meat grinder, cooked buckwheat, and baked bread. She even joked that she had already gone through all this in 2015. Everyone was sure that everything would be fine.
Then she became ill. When the electricity and heating were turned off, things got even worse. She didn't want to go to the basement. I went to the shelter in a neighboring house, but I constantly went to visit and feed her. We found her an old heavy fur coat – it was really heavy, but very warm.
In 2016, our grandfather, her husband, died. After we buried him, she came to me and my mother and said that if she died, she should be buried in a particular dress. She saved money for her funeral. When she got worse, she showed me where the money was, just in case. Then she said: "Dasha, we have to live. We should not die now, because the burial will be very difficult."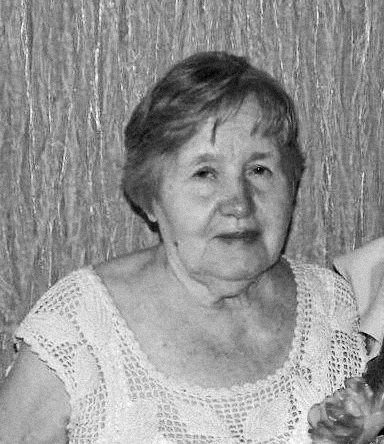 My parents lived in another part of the city. They always wanted to visit her, but due to constant shelling they never arrived. My mother and father still stay in Mariupol – they do not want to leave.
On March 21, I decided to leave the city. I quickly gathered the minimal things that were with me in the shelter, and we immediately got in a car and drove towards Zaporizhzhia. Grandma stayed.
I remember going to her a couple of days before and saying that if I had the opportunity, I would try to leave. She told me: "Dasha, don't leave me. What about me?" I have remembered these words for the rest of my life. But I clearly understood that I was 34 years old, it was too early for me to die and I had to get out, because it was hell in Mariupol. It was impossible to take grandma.
She was cared for by our good friends who lived in the neighborhood. We called the friends' daughter on April 3. Her mother had just fed my grandmother. But the same day, my grandmother's house was heavily shelled – a fire broke out that no one could extinguish. Everything around was burning, the concrete slabs were just melting.
No one could even go upstairs to my grandmother. She was burned alive.
She was always waiting for me. And now there is a feeling that I went somewhere again and will be back any minute, and she is waiting for me at home. And throws the door keys to me out the window.