France Deported a Chechen Refugee to Russia, Where He Was Abducted By Chechen Security Forces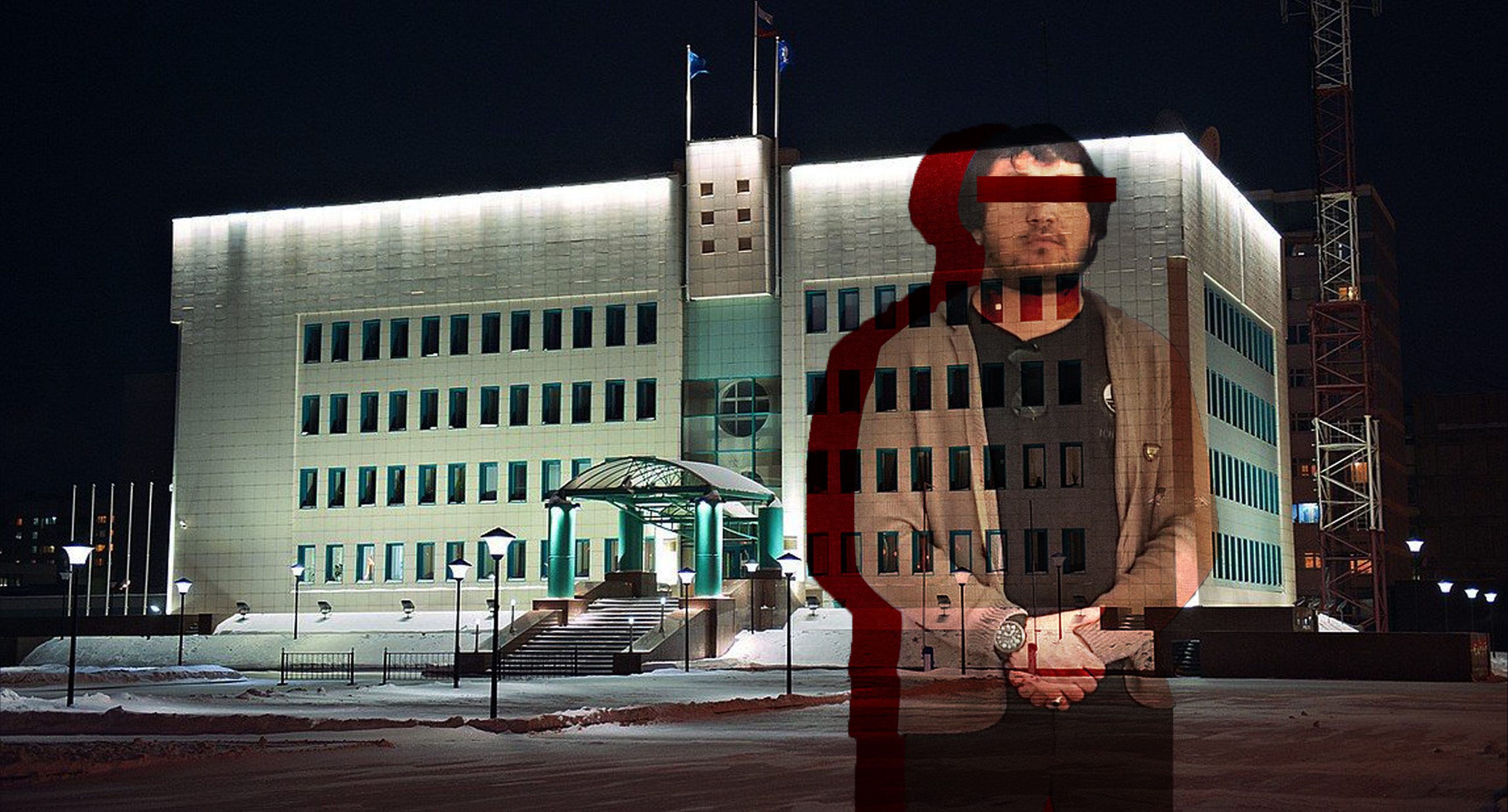 Collage: Snizhana Khromets / Wikimedia
Magomed Gadayev stated that in 2010, he was tortured by Chechen OMON, a designation for specialized police units akin to SWAT. He was granted political asylum in Poland, and eventually moved to France. In late 2020, the French authorities announced that they were preparing to deport over two hundred Chechens – and on April 9, Gadayev was sent back to Russia. Zaborona delves into the story of what happened, and into other cases of deportation involving Chechens deemed "objectionable" by the official authorities.
On April 8, 37 year old Magomed Gadayev entered a police station in Paris, in order to counted. He'd been released from pre-deportation custody in mid-March, where he'd been held since November 2020 – France's National Court of Asylum ruled that he cannot be deported from France until a decision had been made regarding the refugee status he'd previously lost in Poland. Regardless, French law enforcement detained him and took him to a deportation center once more. According to comments given by his lawyer, Semen Tsvetkov, to Novaya Gazeta, that episode was directly ordered by the leadership of Russian Internal Ministry.
On April 9, Gadayev was told that a plane to Moscow was waiting for him. He cut open his own stomach to avoid the flight, yet he was still bundled onto the plane, and that day he landed in Sheremetyevo airport. FSB border police told his lawyer that Gadayev was not facing criminal charges, yet there was an "agreement" with their Chechen counterparts. He was held in the airport's transit zone for twelve hours. On the morning of April 10, Magomed Gadayev was flown to Novy Urengoy, a town in northern Siberia – the home of his brother. Chechen policemen came to his brother's door.
Tsvetkov says that the local Novy Urengoy police had transferred custody of Gadayev to the Chechen police for escort to Chechnya. At the same time, Gadayev informed the police about his intention to apply for state protection since his life was in danger: several years ago he was a witness in a criminal case of torture (the case of Islam Umarpashaev) and abuse of power by Chechen police officers.
That case is covered in detail here. The head of NGO "Committee Against Torture", Igor Kalyapin, told Zaborona that Chechen warlord Ramzan Kadyrov himself is aware of the case of Islam Umarpashaev, and the role of Gadaev played by testifying against the Chechen OMON officers. "The claims against Gadayev are at the highest level," said Kalyapin. "There is no doubt that they will deal with him if he ends up in Russia."
In November 2020, the French police arrested Gadayev for violating their immigration rules, and sent him to pre-deportation detention. In comments to Zaborona, Gadayev stated that he was told that he was considered to be a "threat to the national security of France." This likely occurred after an 18 year old Chechen beheaded teacher Samuel Paty in the Paris metro. French president Emmanuel Macron called this attack an act of "Islamic terrorism", and the country was overcome with a wave of Islamophobia.
Zaborona also reported that on April 2, France deported another Chechen who had fled Russia for political reasons – he was transferred to the custody of the Moscow FSB. And beyond France, in Germany, two Chechens were deported in late March – despite saying that they believe that they would be in danger if they were sent back to Russia.