"I Understand This Is Immoral, I Promise to Get It Fixed." How Belarusian Authorities Use Homophobia for Repression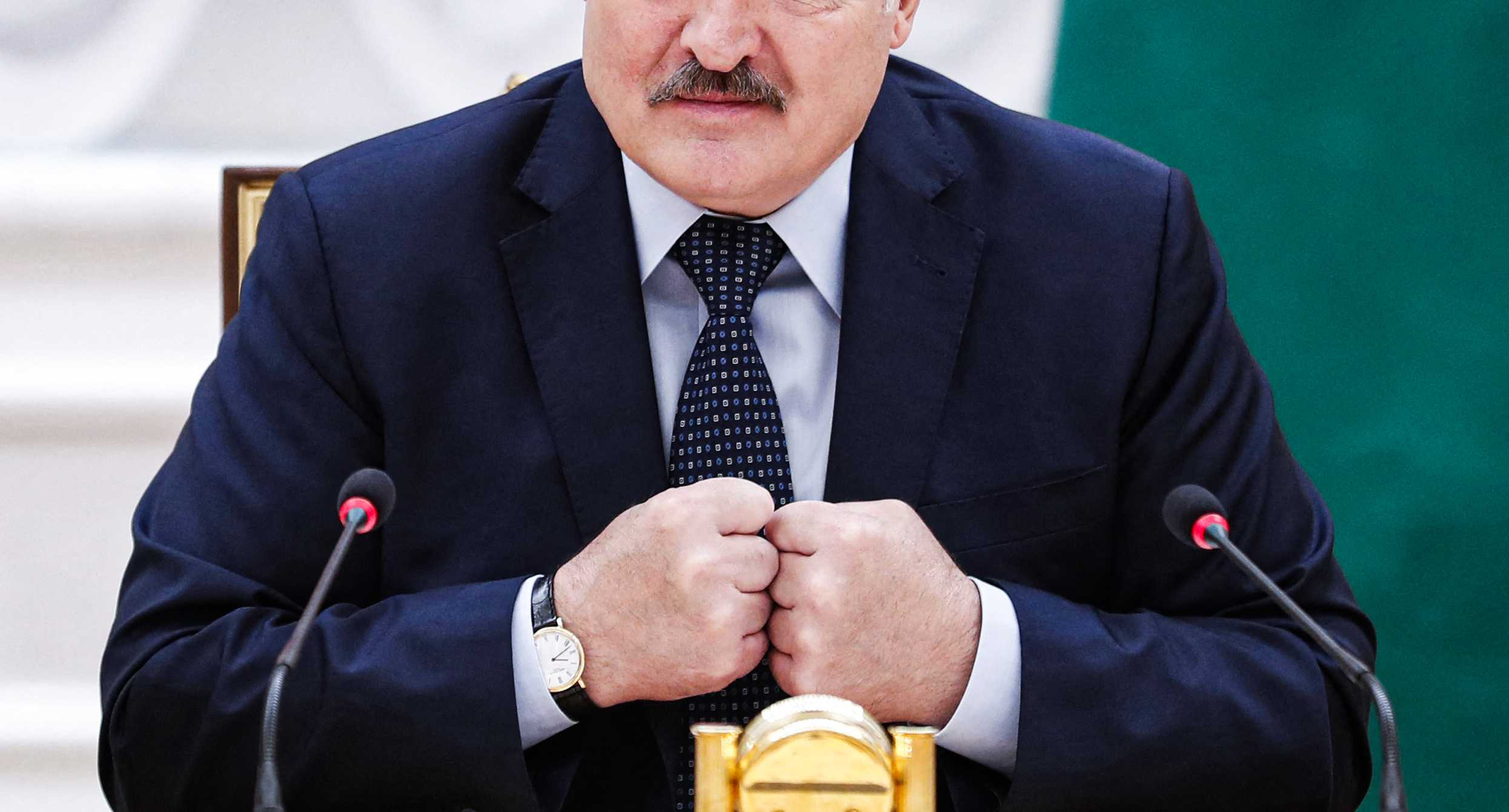 Photo: DMITRY ASTAKHOV/POOL/AFP via Getty Images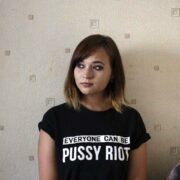 Following the presidential election, the gay community in Belarus has been actively engaged in protests. However, its members have faced violence not only from security forces but even from the protesters. Now, the law enforcement officers force the detained protesters to record videos of public apologies and make them talk about their homosexuality on camera. The videos appear in the official Telegram channels of the Interior Ministry of Belarus. Exclusively for Zaborona, Belarusian journalist Evgenia Dolgaya has got a sense of how the Belarusian authorities use homophobia to put even more pressure on opponents of the regime.
"Actually, I am gay"
On March 25 this year, a video appeared in the Telegram channel of Belarusian propagandist Grigory Azaryonok, in which a young guy wearing a blue hoody "confessed" that he administered the Telegram channel Maya Kraina Belarus (My country Belarus) and its group (both are recognized as extremist in Belarus). "Everyone who shared their posts, beware of visitors. All the accomplices are known," Azaryonok wrote.
"Actually, I am gay and a chemistry student," the confused guy says in the video. A little later, the same video appeared in several more propaganda and law enforcement Telegram channels, along with pictures of the detained person's phone. The screen shows the Grindr homosexual dating app.
The guy in the video is named Artem Boyarsky – he is a 20-year-old former chemistry student and four- time scholarship winner of the Presidential Special Fund for the Support of Talented Youth and Gifted Students due to his victories in the subject olympiads. In August 2020, Artem was one of the hundreds of scholarship holders who signed an open letter renouncing this status in protest.
Boyarsky was first sentenced to 25 days of arrest for taking part in an unauthorised protest. On April 18, Boyarsky was to have been released, but the young man was accused of "setting up an extremist formation". Through his lawyer, Boyarsky said he had been beaten by security forces and hooded to cover the marks before recording a repentance video. Human rights activists have recognised him as a political prisoner. In June it became known that he had been expelled from the university.
For Artem Boyarsky's relatives, his arrest and the video came as a complete surprise. In October, Olga Boyarskaya was allowed to see her son for the first time in seven months.
"It was a very difficult visit, for an hour you look at a child whose eyes are full of tears and you can't do anything," the boy's mother told journalists and human rights activists.
Artem is kept in the Minsk pre-trial detention centre, his grandfather, who used to be a Lukashenko supporter himself, now brings care packages for his grandson to the jail from another city. Artem faces up to seven years in prison. [On December 9, he was sentenced to five years of imprisonment – Trans. note.]
"Many people can't reach Artem. He seems to receive letters only from relatives," Artem's mother says to Zaborona. "As for his health condition, my son has been coughing for two months now."
"Twice or thrice a year I have sex with a man."
On September 28, IT manager Andrei Zeltser and KGB officer Dmitry Fedosiuk died of gunshot wounds in Minsk. Authorities immediately stated that Zeltser shot the KGB officers first; Zeltser was shot after he had killed one of the security officers. For commenting the news about the KGB officer's death, nearly 200 people were detained in Belarus, 136 of them are still in custody. The detainees are charged predominantly under two articles: "incitement to hatred" and "insulting a representative of the authorities".
Among the detainees in this case is 30-year-old Belarusian Vital Rubich. He was detained at work; the video shows him wearing his work uniform. With evident excitement Rubich speaks on camera that since 2016 he is "a supporter of non-traditional sexual orientations" and "sporadically, twice or thrice a year, has sex with men". In the end, he adds: "I understand that this is immoral, I promise to get it fixed." Belarusian human rights defenders believe that the security forces use the disclosure of detainees' homosexuality as an additional repressive tool to put pressure on other prisoners as well.
Detainees in the "Zeltser case" have not been handed over care packages in pre-trial detention centres for more than a month. They are also not given letters and some cannot meet their lawyers. The official reason is a COVID-related quarantine. People are behind bars without a change of underwear, warm clothing and hygiene products.
How Lukashenko issued an indulgence for homophobia
On 22 July, Belarus liquidated half a hundred non-governmental organizations all over the country in one day. Among them was the association of HIV assistance BelSet Anti-SPID. The association had been supporting LGBT people, and an anonymous consultation room on HIV and AIDS for transgender people appeared in Belarus with the help of this NGO.
On the evening of 20 July, law enforcement officers came to BelSet antiAIDS office, broke in and soon photos from the search appeared in Grigory Azaryonok's Telegram channel. "Check out the AIDSy office," read the caption.
Homophobia in Belarus is a state policy. Alexander Lukashenko has never concealed his prejudice against LGBT people. Back in 2010, the Minister for Foreign Affairs of Germany, Guido Westerwelle, who is openly gay, came to Minsk for talks, and in February 2012 he accused Lukashenko of being a dictator. At a state sporting event the same year, Lukashenko said of Westerwelle: "As for the second one – that pinky gay – who was shouting about dictatorship, I just heard that and thought: it is better to be a dictator than a gay, of course."
Belarusian riot police detain participants of a pro-LGBT rights rally in Minsk, 15 May 2010. Photo: VICTOR DRACHEV/AFP via Getty Images
Former Polish Foreign Minister Radosław Sikorski wrote about Lukashenko's homophobia in his memoirs. In a section of his book "Poland Can Be Better," Sikorski described the 2010 meeting in Minsk with Lukashenko and Westerwelle. During the meeting, Sikorski mentioned the topic of tolerance of sexual minorities.
"Lukashenko looked at me like I was crazy and, after a pause, said with surprise: 'But we don't have any sexual minorities in Belarus,'" Sikorski recalled in his book. "The Polish and German delegations look at each other and everyone around the table already feels mad, but I decide to continue the topic and address him as a patient: 'Mr. President, I understand that Belarus has its own peculiarities. But hypothetically, if such minorities appear, will you treat them with tolerance?' Lukashenko looks at me and then at Westerwelle and says smiling: 'Well, I don't know… let there be lesbians… We can even look at it. And we'll put the faggots on buses and take them out of town to reservations.'"
Participants of the protest for LGBT rights in a police car after detention in Minsk, 15 May 2010. Photo: VICTOR DRACHEV/AFP via Getty Images
There is no anti-discrimination law in Belarus, and there are also cases when victims of homophobia have been unable to get help from law enforcement agencies. In October 2015, Mikhail Pischevsky was brutally beaten outside a gay club in Belarus. Mikhail spent a month in a coma, doctors removed about 20% of the young man's brain due to haematomas formed after the blows. For more than a year the survivor who regained consciousness lived in a near-vegetative state. Dmitry Lukashevich who beat Mikhail was sentenced to two years in prison, but the man ended up serving less than a year.
Political philosopher Olga Shparaga believes that Lukashenko uses homophobia as a tool to oppose Europe and democratic values.
Olga Shparaga
"The Belarusian regime and Lukashenko personally tend to bring up LGBT people when they contrast Belarus with Europe," Olga said to Zaborona. "Traditional examples of femininity and masculinity are cited. In the case of masculinity, they are embodied by various law enforcement agencies. Today the consequences of such rhetoric are quite clear to us – they lead to the reproduction of the roles of rapists and victims, homophobia serves as a way to maintain the existing gender order. Homosexual relations challenge it, which is why it is unacceptable and dangerous according to the regime."
This material was created with the support of the journalist and activist network Unit