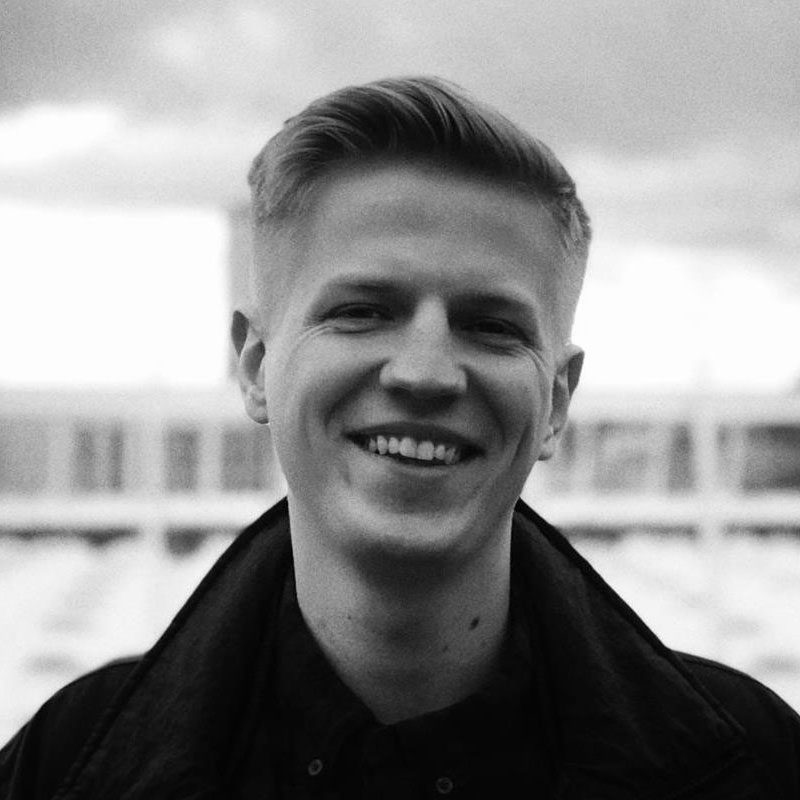 Since the war in Afghanistan, Belarus has not participated on a large scale in any military conflicts. In Donbass, Belarusians became the third largest national group of fighters after Ukrainians and Russians. According to Belarusian law, both pro-Ukrainian volunteer fighters and Belarusians fighting on the side of the pro-Russian militants are considered mercenaries who can expect punishment upon returning home. Zaborona journalist Samuel Proskuryakov discovered what has provoked some citizens of Belarus to travel to Ukraine, and why the "neutrality" of the Belarusian authorities works in Russia's favor.
Dmitriy Paloyka is from Baranovichi, Brest region in Belarus. Before the war he worked for a St Petersburg-based firm, and made lengthy business trips to Russia. He was unable to find work in his home country due to political persecution: Dmitriy was an opposition activist. Following the annexation of Crimea he understood that war was imminent.
"Several of my friends and acquaintances in Russia figured out my intentions and told me: don't even think about going to war" — Paloyka says. "There're 'Ukrainians, fascists, and Stepan Bandera', stuff like that. I quit my job, had a think about it, and returned to Belarus to gather my things".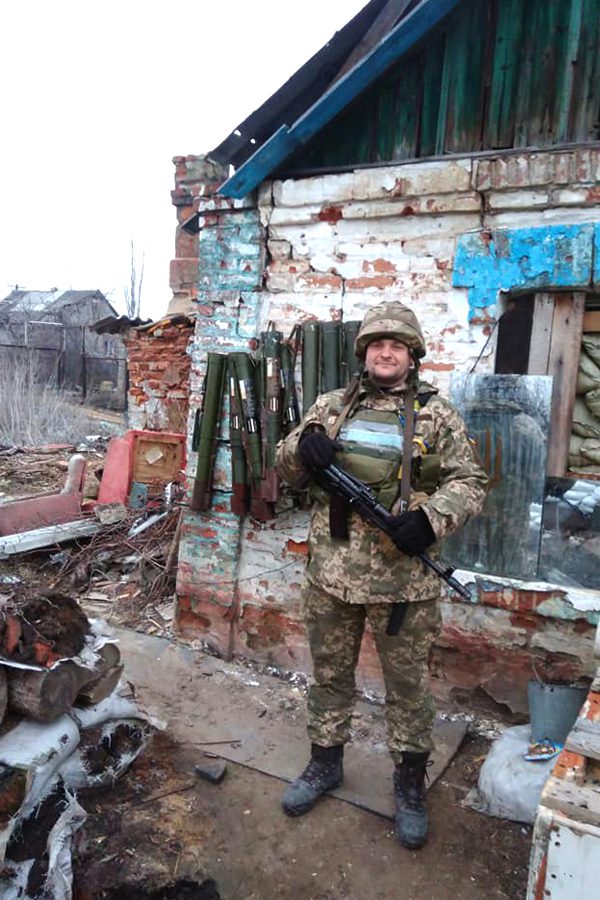 From there, Dmitriy called the Ukrainian enlistment office, but they were only accepting Ukrainian nationals. At the same time, then battalion commander Semen Semenchenko was calling for foreign volunteers to join the ranks of the newly-created "Donbass" battalion.
In the summer of 2014, Paloyka kept sentry on checkpoints, and went on special operations in the Slavyansk, Artemovsk, renamed Bakhmytskiy in 2016, and Marinsk districts of the Donbass region. During combat he received a minor injury to his left arm. In Kurakhovo, Donetsk region, where he was posted on patrol with some other soldiers, Dmitriy met his wife Vita Ivanova who worked as a music teacher.
"Initially, I liked the idea of a Baltic-Black Sea union, and I didn't see very much difference between us [Belarusians and Ukrainians]. Belarus, Ukraine, and Poland are historically and culturally close, and their languages are similar. When the Maidan revolution started, I was very worried. Then, when the Russian aggression against Ukraine began, I considered it my duty to help"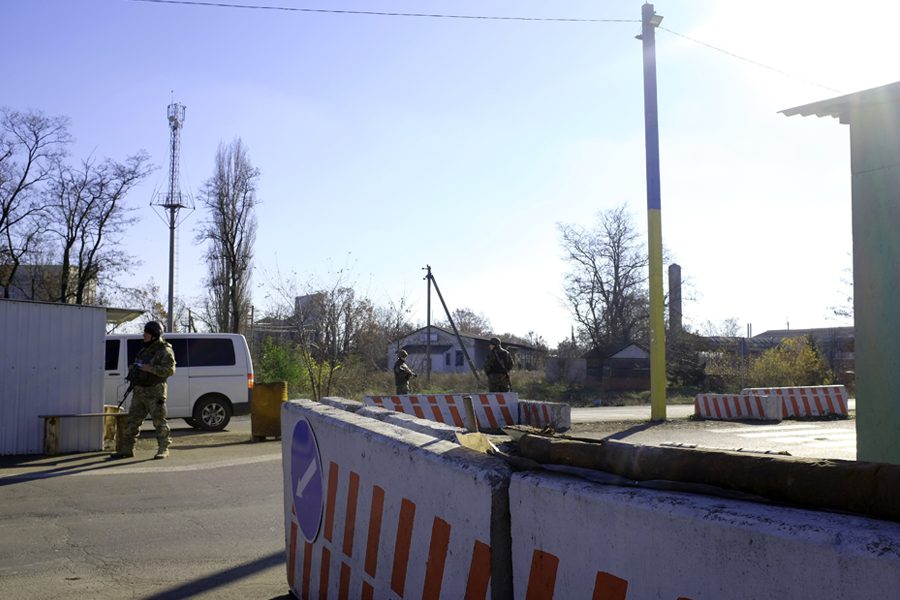 In December 2014, the Belarusian volunteer decided to move to Ukraine for good. He put his apartment in Baranovichi, the one he bought with the money he earned working in Russia, up for sale. When buyers started to show interest in the property, Dmitriy traveled to Belarus to meet them. However, what happened next was impossible for him to predict.
Solitary Confinement at the KGB Detention Center
The ex-soldier of the "Donbass" battalion was detained by the Belarusian KGB in the train station of his hometown. According to Dmitriy, he was given away by his brother, who wanted to acquire full ownership of a shared apartment inherited from his father. Security forces held him in solitary confinement for ten days, and subsequently banned him from leaving the country.
The KGB agents put Dmitriy under psychological pressure, interrogating him over his participation in the war and about other Belarusian volunteers. Dmitry pretended that he had just travelled to see his girlfriend and was planning to get married.
"Then they started to make threats that I would never return to Ukraine, and that if my girlfriend travelled to see me in Belarus, they'd put her in jail"
One of the KGB agents, he claims, posed as a relative of Paloyka's and called Vita to find out whether her husband had fought in Eastern Ukraine. The woman did not tell him anything. Dmitriy was released due to a lack of evidence. In April 2015, Dmitriy and Vita were married in Belarus, which lifted his travel ban and allowed him to return to Ukraine.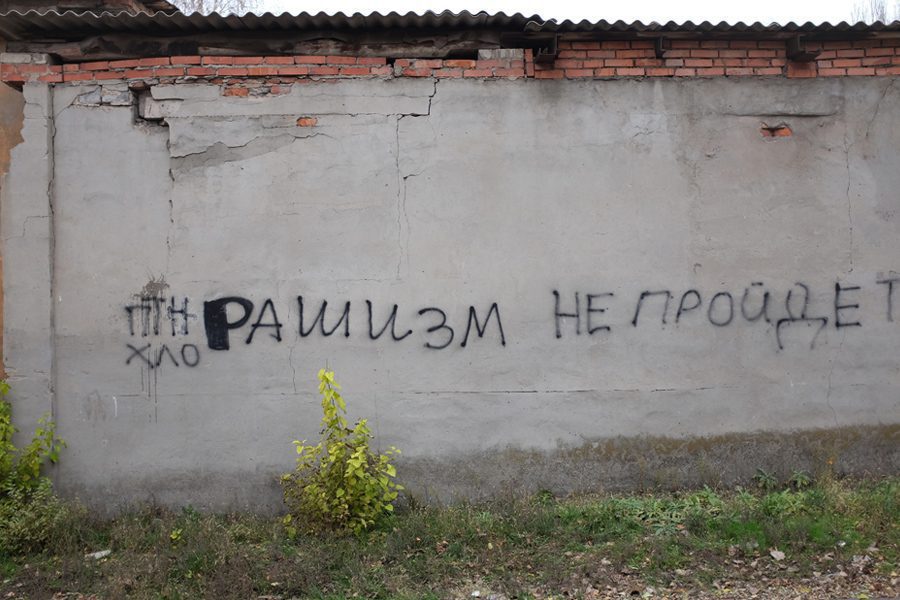 "When they started letting foreigners fight in the war, I went and got myself a military registration card. No one wanted to get involved with this process, but I was helped by the platoon commander at that time [Vyacheslav "Filin" Vlasenko, Colonel of the Armed Forces of Ukraine, commander of the 46th separate assault battalion "Donbass" since 2015 — Zaborona], who got himself a new soldier shortly afterwards, as the law allowed it
"It's disrespectful when you risk your life and people don't notice"
Sometimes the heroic deeds of the volunteer-fighters in Donbass go unnoticed. In June 2019, the commander of the 24th separate mechanized brigade ordered the preparation of documents for the awarding of junior sergeant Dmitriy Paloyka with the Order of Courage, to the third degree. The Belarusian was especially happy with such a prospect, since the award would accelerate the acquisition of Ukrainian citizenship.
The day before, under the sight of an enemy sniper, Paloyka had dragged the seriously wounded Aleksandr Sharovsky to safety and had administered first aid while the panicked senior lieutenant Oleg Konstantinov (nicknamed "The Frenchman") lay idly on the ground.
The documents needed for the award were gathered, but no news of the order was received. When the Belarussian turned to the military registration and enlistment office, it turned out that, according to senior lieutenant Konstantinov, he had been the one who dragged Sharovsky to safety, while Paloyka simply "provided first aid".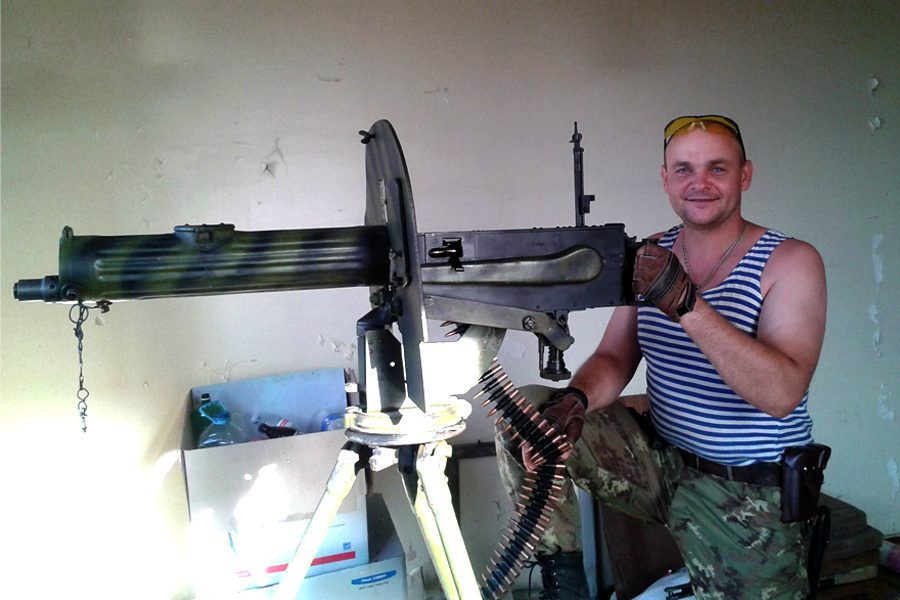 "In the end, I never found out if someone else received the award — at that point I'd already left the army" — says Paloyka. "But the situation is frustrating. It's disrespectful when you risk your life and people don't notice. It definitely doesn't encourage others to go out and risk their lives on the battlefield"
Zaborona received confirmation of the Belarusian's version of events from Aleksandr Sharovsky, the rescued soldier. "Dima [Dmitriy] oversaw every aspect of my rescue, since the officer who was with us was likely scared, or was having other problems" he says. "He just left me on the battlefield, laid on the ground, and cried".
In Aleksandr's words, senior lieutenant Konstantinov forged documents and started to obstruct the preparation of the award. "It even came to the point where he threatened me with prison if I carried on trying to get the truth out" — Sharovsky said.
Paloyka still hasn't lost hope that he will receive the military award.
After this text was published, senior lieutenant Konstantinov contacted Zaborona's editorial board.

"What's not true is that I somehow got scared and started crying. This is a toxic lie which throws a long shadow over an officer of the Ukrainian Armed Forces" — explained the soldier.

According to the senior lieutenant, he was following instructions: he fell to the ground and called for reinforcements. Dmitriy was already next to Sharovsky — that's why he could drag him to safety. "What he did was incredible — I won't argue with that".
The senior lieutenant is surprised that Sharovsky could recognize his face if he was in a half-conscious state. He views his words as vengeance for strict regimentation and repeated disciplinary reprimands. Sharovsky himself confirmed that prior to the incident he had had problems with discipline, but states that this did not influence his testimony in any way.

Konstantinov also mentions that he did not forge a single document. He does not know why, in the Ministry of Defence's investigation (a copy which was provided to Zaborona by Sharovsky and Paloyka), it is written that he claimed to have dragged not only Sharovsky but also Paloyka to safety.
"It's unclear how quickly you'll turn into a separatist"
At the end of 2019, Paloyka's contract with the Ukrainian military terminated. On April 7th, 2020, the ex-volunteer fighter received a Ukrainian passport. By June he had already been to the headquarters of the 79th brigade in Kurakhovo to sign a new half-year contract. He was, however, rejected with the words: "Almost all of you guys are separatists. If we take you on, it's unclear how quickly you'll turn into a separatist".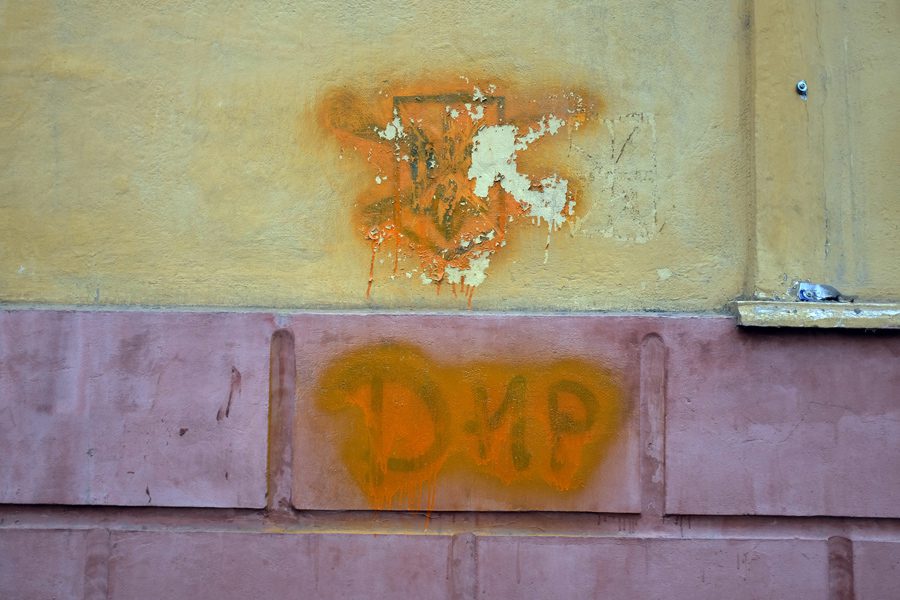 Now Dmitriy is trying to find work in Kurakhovo, where he lives with his wife. There is the option of working in judicial security, he says. The ex-volunteer fighter still hopes to receive an award for what he did on the battlefield. He remembers Belarus, and says how he misses the nature, the forests, the mushrooms and the berries.
"What I'd like to see [for Belarus] is a quality of life like they have in Poland or Lithuania: democracy, European values, protection of human rights, a good president and an honestly-elected parliament. Historically national values would be remembered forever.
"It's gotten harder to write off machines than people"
The Belarusian volunteer-fighter Kastus is from Nesvizh, Minsk region. His soldier name refers to the Belarusian national hero Kastus Kalinovskiy, one of the leaders of the January uprising against the Russian Empire that took place in the second half of the 19th century.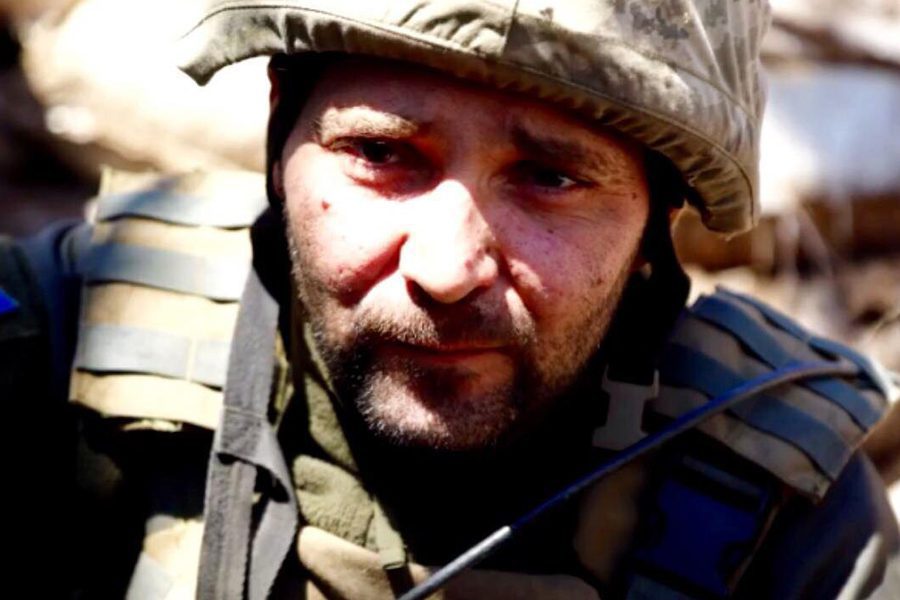 He remembers how at the beginning of Ukraine's Maidan revolution the Belarusian media landscape was dominated by Russian propaganda. He could sense a false narrative in the stories that told of a governmental coup and fascists, which is why he started seeking alternative sources of information about the events in Ukraine. As he followed the news, his desire to get involved started to grow, "but there's work, family, and a million other things: a fence needs putting up, the shed needs to be finished, there're repairs to be done."
"In the end I came to the conclusion that you can only fool yourself for so long. I couldn't stay on the sidelines any longer. If we don't help each other in the fight against Putin's invasion, they'll just eat us up one by one"
On October 14, 2016, Kastus arrived in Kyiv and within two days he was in Marinka.
His family did not support him. Kastus has almost no contact with his ex-wife. Once every two to three months he calls his mother and his daughter. The reason he does not call more often is that he is afraid his relatives will be persecuted by the Belarusian KGB: "there, even SIM cards are linked with passports".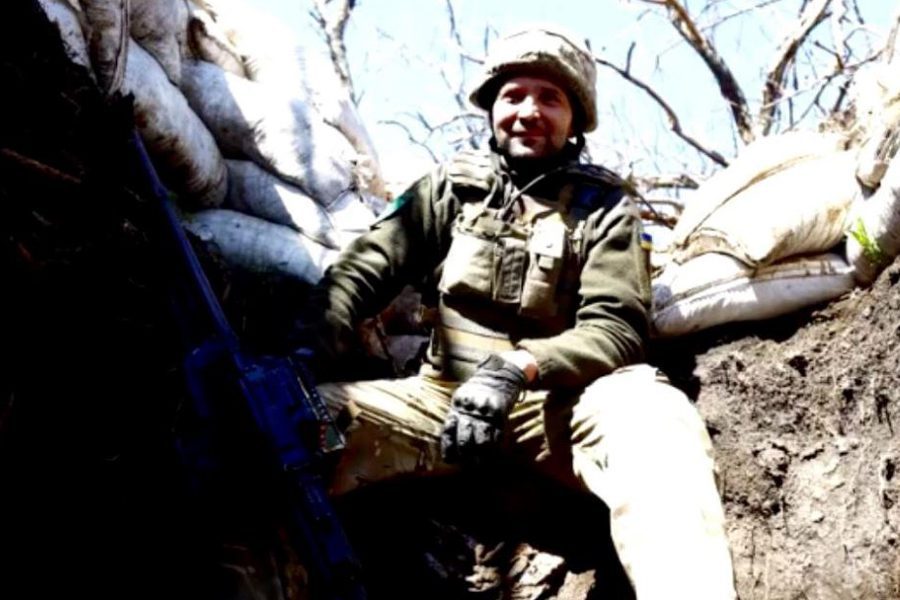 On the frontline, Kastus was an infantry fighting vehicle (IFV) gunner and operator, "but no one really sends machines to the front, so I grabbed myself a rifle and a grenade launcher. Unfortunately, since Soviet times it's gotten harder to write off machines than people"
Hand over your passport
The Belarusian left the frontline on June 1st, 2020 and went to Dnipro where his girlfriend, who Kastus met on Facebook, lives. They are unable to get married since the ex-volunteer fighter lost his passport in Donbass. The only documents he has left are his military registration card and his driver's licence. Kastus turned to the State Migration Service in the hopes of receiving a Ukrainian passport in place of his lost Belarusian one.
"In the State Migration Service they say: hand over your passport. I tell them that I lost it. What should I do? Some people read around and found out that it can be done without a passport, but you have to have some form of temporary residence permit for Ukraine. I explained I didn't need one because I served in the Ukrainian Armed Forces. They said to me: 'So what you're saying is you spent three years illegally in Ukraine'. If I had been standing, I would have fallen over".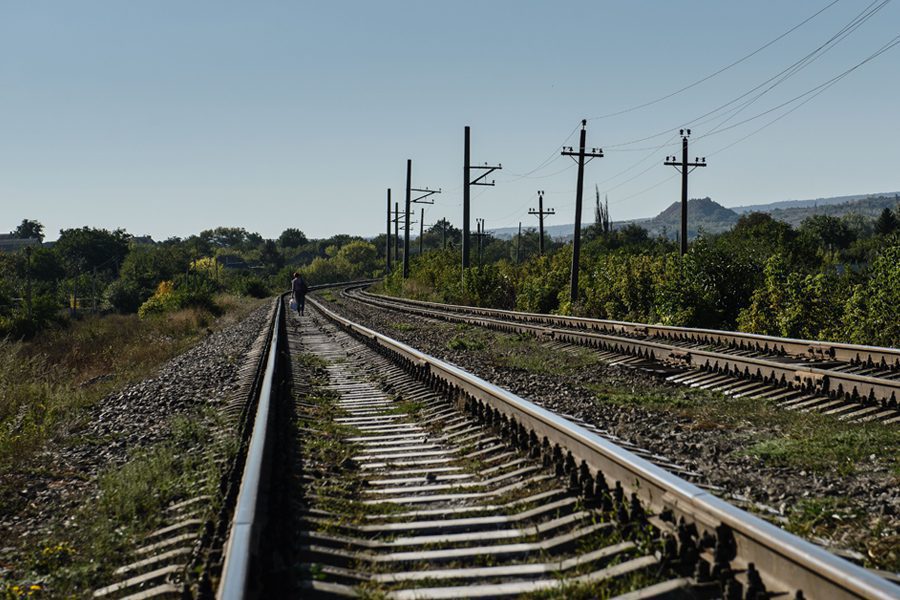 He got stuck in a cycle. He didn't have a residence permit to give, since he didn't have a Belarusian passport. And he couldn't receive a new Ukrainian passport, since he didn't have a residence permit. All the while, Kastus claims that the migration service is in possession of passport copies certified by a notary, but for him "it would require someone to go to the trouble of having a look at the case, of actually doing some work". The volunteer fighter has appealed to the Ministry of Veteran Affairs and hopes they will help him.
"If Russia seizes the moment and invades Belarus, we will all go to defend our homeland. I know a lot of Ukrainians who would come too. We've got a common enemy. And that mustached cockroach [Aleksandr Lukashenko — Zaborona] has got to go as well."
Pro-Russian Neutrality
According to Igor Ilyash, co-author of the book "Belarusian Donbass" about the role of Belarusians in the war in Eastern Ukraine, the Belarusian security forces are commonly thought to persecute the pro-Ukrainian volunteer fighters and separatist militants in equal measure. The real situation, however, does not correspond with the public declarations of Aleksandr Lukashenko and his security forces. In reality, the Belarusian special services persecuted pro-Ukrainian volunteer fighters but treated Russian fighters with respect. The latter, Ilyash claims, were allowed to calmly return home from Donbass, rest, change documents, speak with journalists, and go back to war.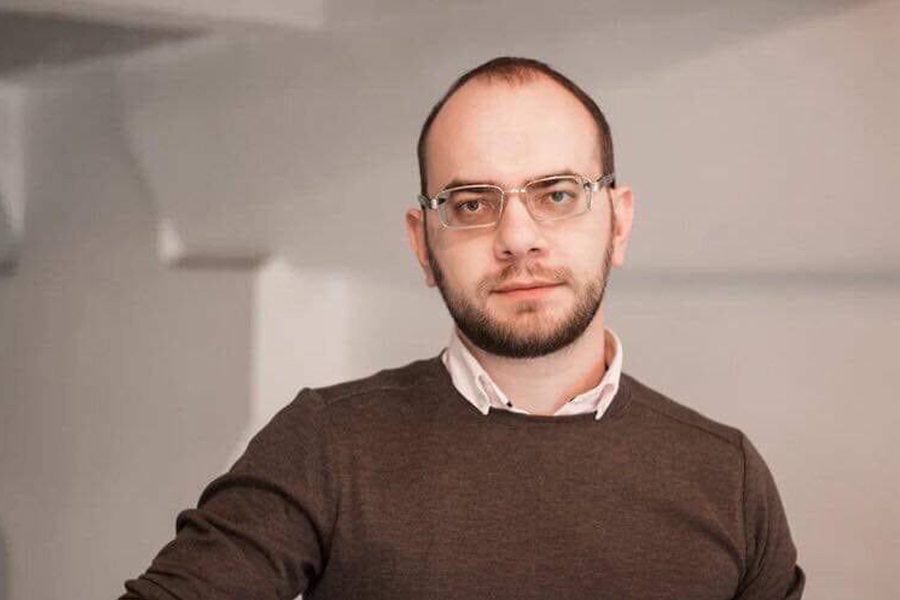 "There is not one example of a pro-Ukrainian fighter with media coverage who was not persecuted in Belarus" — the Belarusian journalist explains. "And the opposite is also true: there are several cases of fighters openly claiming to have fought for the Luhansk People's Republic, even informing the press about how much money they made and how they killed people, all the while continuing to live peacefully in Belarus".
The neutrality of Belarus in the conflict in Eastern Ukraine is another myth, Ilyash reports. Thanks to the total domination of Russian propaganda in Belarus, which Lukashenko has done nothing to limit, hundreds of Belarusians have joined illegal military units in Donbass. Belarusian special service mercenaries were favorably disposed to the pro-Russian fighters, but persecuted the volunteer fighters defending Ukraine. Furthermore, Belarusian authorities gave private and public enterprises carte-blanche to trade illegally with the temporarily occupied territories of Ukraine, and even allowed cooperation with organisations that are suspected of directly financing terrorism in Ukraine This kind of behavior does not fit in with the image of a neutral government that acknowledges the sovereignty and territorial integrity of other countries suffering aggression.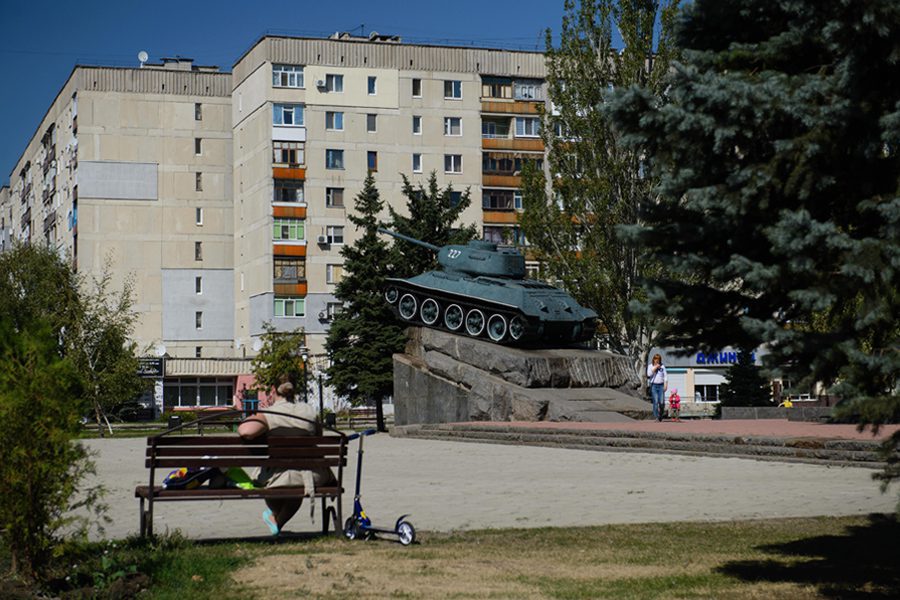 "During the war, Lukashenko, maneuvered skillfully between Russia, the West, and Ukraine. But the freedom of this maneuver was limited. In reality, Belarus's foreign policy on the Russia/Ukraine conflict was as independent as the Kremlin was willing to tolerate. On key issues, Minsk strictly followed the Kremlin's lead"
According to the journalist, the active involvement of Belarusians in the war in Eastern Ukraine is due to historical, geographical, and informational factors. The majority of Belarusian citizens who went to Donbass, however, fought on the side of the pseudo-republics. The ratio, according to data from The Soufan Center, is approximately 3 to 1. Such a disbalance, the journalist explains, is the direct result of Lukashenko's pro-Russian politics in which the Russian Empire is far closer than Ukraine and its European integration.
"During the Donbass war, propaganda from Lozovskiy and Kiselevskiy has reigned supreme in Belarus. So, officially, Minsk proclaimed its neutrality but at the same time broadcasted exclusively the Russian version of events and never the Ukrainian. Virtually all of the Belarusian fighters with whom we managed to speak in the preparation for the book 'Belarusian Donbass' admitted that they decided to go to war under the influence of Russian TV narratives."
Translated by: Johnny Skilling