Syrian butcher. Putin appointed a new commander of the war against Ukraine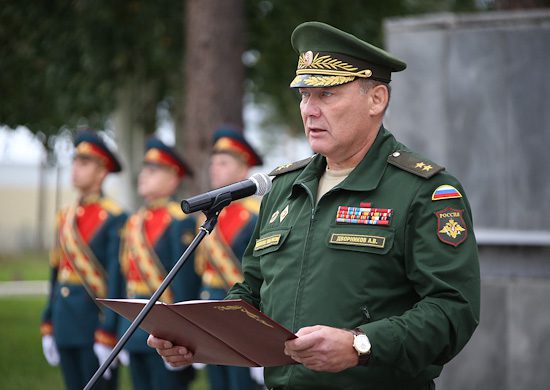 Russian army general Aleksandr Dvornikov is the new commander of the occupying forces in Ukraine. Photo: Wikimedia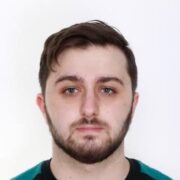 Army general Aleksandr Dvornikov was placed in charge of military operations of Russian occupying forces in Ukraine.
He is mostly known for the brutal suppression of resistance movements in Chechnya and Syria.
Russia has completely changed its strategy of warfare, as different commanders were previously responsible for the offensive activities in different directions.
Russian army general Alexandr Dvornikov will single-handedly command the occupying forces in Ukraine. He became "famous" for his cruelty to his own soldiers in Syria, thanks to what he was nicknamed the "Syrian butcher". What is more, Dvornikov commanded the Russian troops in Chechnya, where he used brutal methods to suppress the resistance of the local population.
Zaborona tells about the appointment of a new commander of Russian troops in Ukraine and why it was done.
Russia has changed the command staff of the war against Ukraine
The Russian Federation has reorganized its military command in Ukraine, appointing Alexandr Dvornikov, army general and acting commander of the Southern Military District of Russia, as the sole commander of Russian troops, the BBC reports, citing sources among Western officials.
The principle of command of the occupying forces has changed, as they used to be headed by individual generals in certain directions, depending on the region and the military district which they came to Ukraine from.
"There was really poor coordination across those different commands, Russian forces had never trained to work in this way. That particular commander has a lot of experience of Russian operations in Syria. So we would expect the overall command and control [of the occupiers] to improve," — the BBC quoted an unnamed Western official.
According to Australian military expert Tom Cooper, under Dvornikov's command, the actions of the Russian army could change significantly. "As an army general, Dvornikov has a higher rank than all the commanders of the armies involved. This means that no one will question his orders, there will be no ordinary competition between generals, nor 'each for himself' — as it was before," the expert said.
And according to US national security adviser Jake Sullivan, Russia has already suffered a strategic failure in this war, therefore, the appointment of any general, even the best of the best, could not erase this fact. "They thought that they were going to be able to conquer the capital city and take other major cities with little resistance — that they'd in fact be welcomed with open arms. And what we have learned in the first several weeks of this war is that Ukraine will never be subjugated to Russia. It doesn't matter which general President Putin tries to appoint," Sullivan said.
Foreign Minister Dmytro Kuleba also commented to CNN the appointment of Dvornikov to rule the war in Ukraine: "Now they have a different plan, and we have our plans. History will demonstrate whose plan will prevail. Whatever Russia is planning to do, we have our strategy and this strategy is based on the assumption that, on the confidence that we will win this war, and we will liberate our territories."
Who is general Alexandr Dvornikov
Alexandr Dvornikov commanded Russian troops in Syria for almost a year until 2016. According to the BBC, the general was famous because he didn't pity his own soldiers to perform tasks, that's why journalists called him a "Syrian butcher". In September 2016, Dvornikov was appointed by Putin as an acting commander of the Southern Military District.
"He has experience in suppressing the situation in Chechnya, in Grozny in 2000. He commanded a group of Russian troops in Syria back then. He has political supporters in the Kremlin, was once considered Deputy Defense Minister before being appointed to the Air Defense. In fact, he is a man with certain political ambitions and military experience," the NV reports, citing Serhii Zgurets, the head of the Defense Express information and consulting company.
According to the expert, Dvornikov used the same tactics in Chechnya and Syria: when there was active resistance from the population, artillery and aircraft were used to completely destroy such areas, and in those cities where resistance continued, chemical weapons were used.
Earlier, Zaborona reported on mass cases of sexual violence by Russian fascists against residents of the temporarily occupied cities of Ukraine.