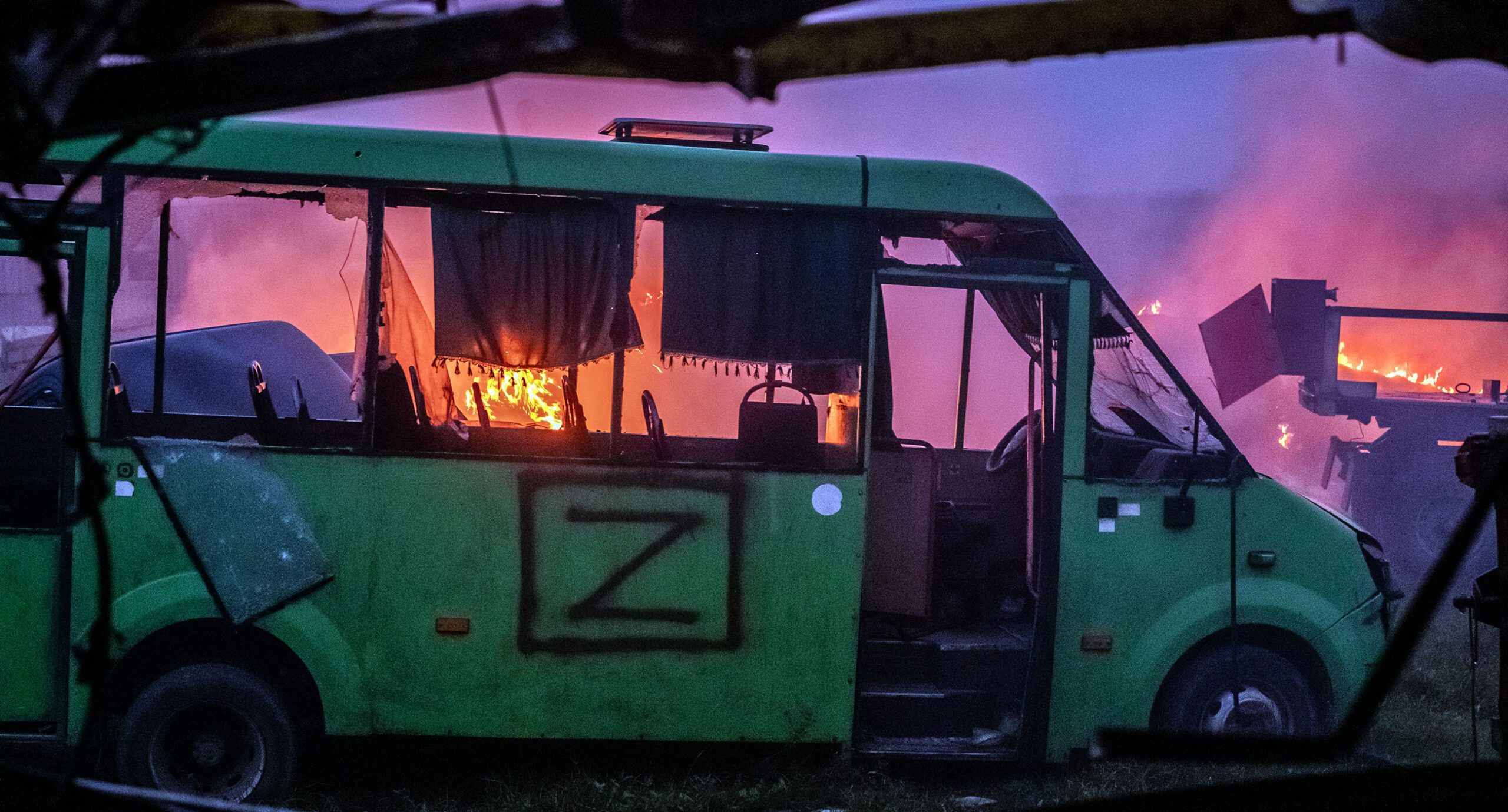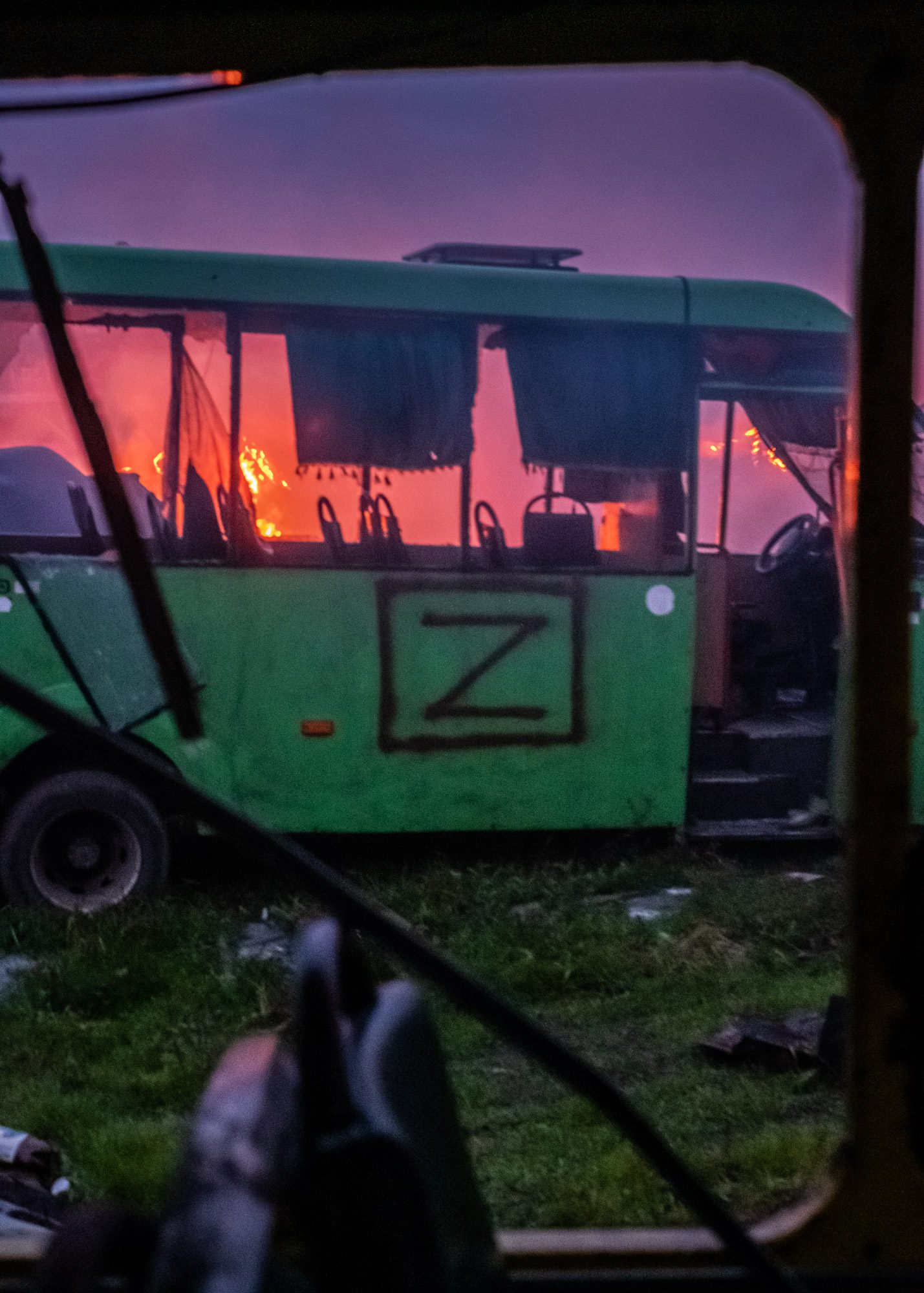 What Do the 'Liberators' Leave Behind in the Cities Liberated from Them? Eloquent Photos
Since the beginning of the counteroffensive, the Ukrainian army has liberated 88 settlements in the Kherson region and 551 settlements in the Kharkiv region from the Russian occupiers, according to the data announced by the Deputy Head of the President's Office Kyrylo Tymoshenko. According to him, more than 1685 war crimes committed by the Russian army have been recorded in the liberated territories.
The Zaborona team visited the towns of the Kharkiv region, which were under Russian occupation for months. See what once peaceful, tidy towns look like after Russia brought war there under the guise of "liberation".
At the beginning of the invasion, in February 2022, the Russian army captured the territories of the Kharkiv region in a few days. Most of the relatively large towns, such as Kupiansk, Balakliya, and Izium, were under occupation for more than 7 months. What happened to civilians could only be judged from the testimonies of people who managed to leave. For example, postgraduate student Ilia Punusov, who spent more than three months in the occupied Izium, in a conversation with Zaborona said that from the very beginning of the capture of the town by the Russians, he saw looting, shelling of residential areas, and mass burials of residents right in the yards.
But the scale of the crimes of the Russian army is revealed after the Ukrainian army liberates the cities from the "liberators". For example, after the liberation of the Kyiv region it became known that Russian soldiers killed civilians right on the streets, arrested volunteers and former soldiers, tortured and killed them. It also became known about dozens of cases of rape.
In addition, the Russian army is destroying civilian infrastructure and residential buildings. According to the Office of the President of Ukraine, more than 12 thousand objects have been destroyed in the Kharkiv region alone: 3155 high-rise buildings, 5410 private houses, 1638 life support facilities, 263 hospitals, 229 schools.
During the occupation, hundreds of people were killed and buried in mass graves. Only in Izium during the occupation, that is, since the spring of 2022, more than 460 new burials have appeared in the forest part of the cemetery. In particular, a mass grave of Ukrainian soldiers was found, where up to 25 defenders are buried.
The study of what happened to people during the Russian occupation continues.
Anatoliy, a resident of Balakliya, together with his daughter Oleksandra crosses the bridge over the Balakliyka River, blown up by the Russians during the retreat. Anatoliy is bringing home a part of the gate that the Russian military used to strengthen their combat positions. Photo: Pavlo Bishko / Zaborona
A used electric motor, cigarettes, and dried fish on the hood of a Lada: trade at a spontaneous market in liberated Kupyansk. Photo: Pavlo Bishko / Zaborona
Mosaic in front of the destroyed main building of the S. Braude Radio Astronomy Observatory. Russian troops were stationed here during the occupation of the Chuhuiv region. Photo: Pavlo Bishko / Zaborona

A new road bridge on the Kharkiv – Izyum highway was blown up. Photo: Pavlo Bishko / Zaborona
Ukrainian soldier at a checkpoint, Kharkiv region. The smell of bodies still being eaten by local dogs comes from the mined fields around. Photo: Pavlo Bishko / Zaborona
74-year-old resident of Kupyansk Zoya Pohrebnyak. One of her daughters lives on the opposite side of the river. They have not seen each other for three months because of the blown-up bridges. Photo: Pavlo Bishko / Zaborona

A trace of shelling on the wall of the Balakliya Museum of Local History. Photo: Pavlo Bishko / Zaborona
Liberated Kupyansk-Vuzlovyi. Photo: Pavlo Bishko / Zaborona
A woman in Kupyansk removes a curtain torn by shrapnel from the window of her house. Photo: Pavlo Bishko / Zaborona
A school in Kupyansk, destroyed by Russians after the retreat. Photo: Pavlo Bishko / Zaborona

A missile in the yard of a school destroyed by Russians after the retreat from Kupyansk. Photo: Pavlo Bishko / Zaborona
Niva car left by the occupiers in a hangar on the territory of the Chuhuiv Observation Station of the Research Institute of Astronomy of Kharkiv National University. Photo: Pavlo Bishko / Zaborona
A fragment of Putin's portrait in the office of the collaborator — head of the Kupyansk district administration. Photo: Pavlo Bishko / Zaborona

Chevron of a Russian security firm on the uniform left in the yard of the Kupyansk school, which the Russians destroyed after the retreat. During the occupation, the Russians brought to the school a family from Dagestan who had been working there as security guards since the beginning of the school year. They fled with the Russian army. Photo: Pavlo Bishko / Zaborona

Abandoned bodies of Russian soldiers on the outskirts of Kupyansk. Photo: Pavlo Bishko / Zaborona

Basement in one of the outbuildings where civilians were held and tortured in the village of Kozacha Lopan. Photo: Pavlo Bishko / Zaborona
"A Moskvich passes by the abandoned positions of the Russian army on the outskirts of the village of Kozacha Lopan. Photo: Pavlo Bishko / Zaborona
A dugout of an abandoned Russian army position on the outskirts of the village of Kozacha Lopan. Photo: Pavlo Bishko / Zaborona

A dog tied to the combat fortification of the printing house in liberated Balakliya. In the basements of this building, Russians kept and tortured civilians during the occupation. Photo: Pavlo Bishko / Zaborona
Ukrainian military on patrol a few kilometers from the border with Russia, Kharkiv region. Photo: Pavlo Bishko / Zaborona
A double cell in the police station in Balakliya. During the occupation, up to 9 civilians were held here for several days. Photo: Pavlo Bishko / Zaborona

The Our Father prayer on the wall of a double cell in the police station, Balakliya. Photo: Pavlo Bishko / Zaborona
Flowers and a shot helmet on the hood of an APC, outskirts of Kupyansk. Local residents bring flowers to the place where Ukrainian soldiers died in the battle with the occupiers. Photo: Pavlo Bishko / Zaborona
A resident of liberated Kupyansk Iryna Smirnova holds a card with information about her 16-year-old son Yuriy. In May, Yuriy was evacuated from Bakhmut to the Rivne region, where he remains in a boarding school for children. Iryna asks to tell her son that she is alive. Photo: Pavlo Bishko /

Zaborona

Abandoned checkpoint, Kharkiv region. Photo: Pavlo Bishko / Zaborona
A kindergarten destroyed by the Russian army after the retreat from Kupyansk. Photo: Pavlo Bishko / Zaborona
Damaged freight car at the station of Kozacha Lopan village. Photo: Pavlo Bishko / Zaborona

A car of civilians destroyed by a Russian tank, Kupyansk. Photo: Pavlo Bishko / Zaborona

In the yard of the village council of the liberated Kozacha Lopan, 5 km from the border with Russia. Photo: Pavlo Bishko / Zaborona

A damaged tractor in the yard of the village council of the liberated Kozacha Lopan, 5 km from the Russian border. Photo: Pavlo Bishko / Zaborona
Kupyansk after the Russian bombing. Photo: Pavlo Bishko / Zaborona
A football match between the Armed Forces of Ukraine and residents of liberated Kupyansk. The match ended with a score of 10:9 in favor of the Ukrainian Armed Forces. Photo: Pavlo Bishko / Zaborona

The railway station in the village of Kozacha Lopan. Photo: Pavlo Bishko / Zaborona
The liberated village of Kozacha Lopan. Photo: Pavlo Bishko / Zaborona