Zaborona's Kateryna Sergatskova awarded Excellence in International Journalism and Human Rights Award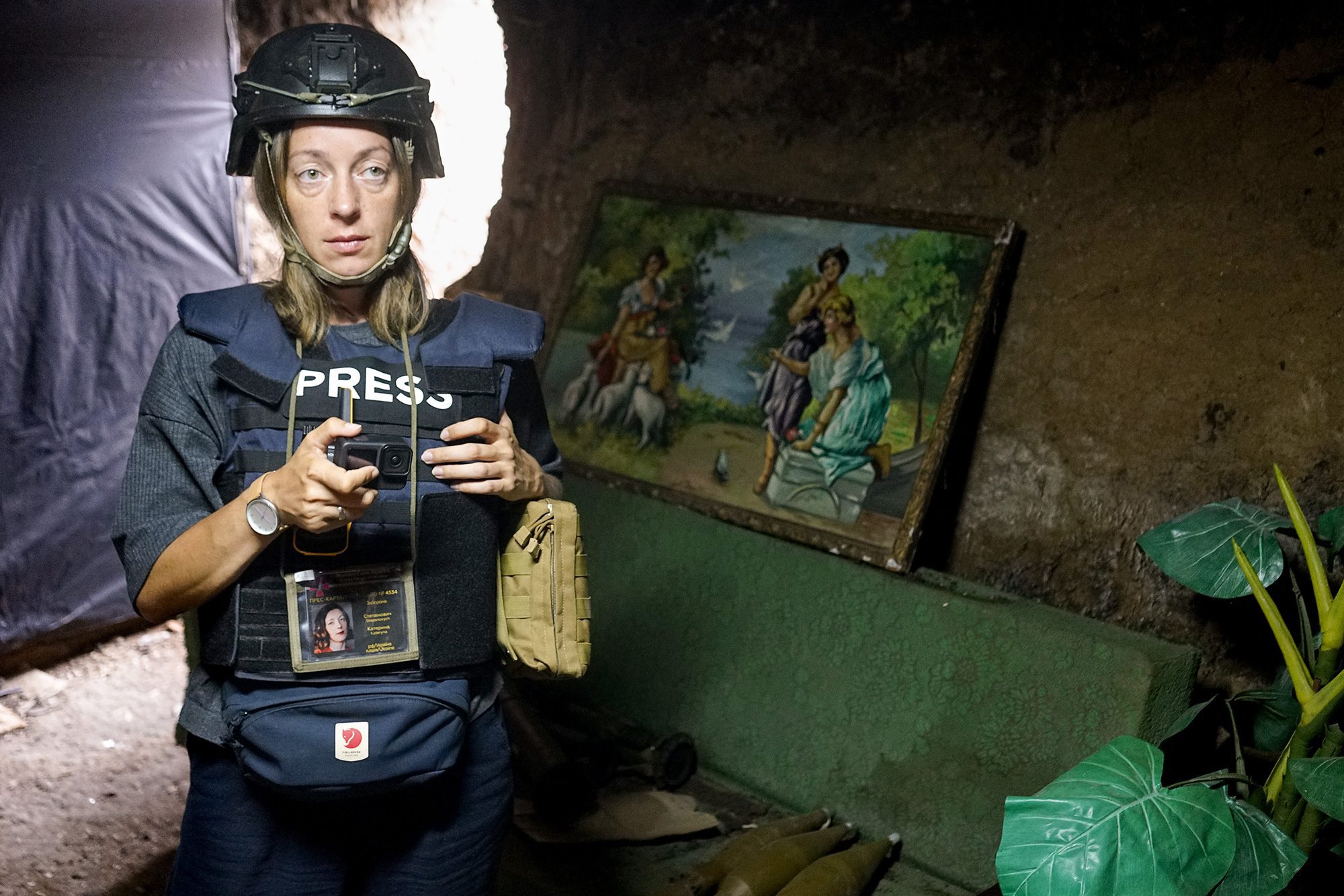 The editor-in-chief of the Ukrainian independent media Zaborona, Kateryna Sergatskova, works in the front-line region. Photo: Ivan Chernichkin\ Zaborona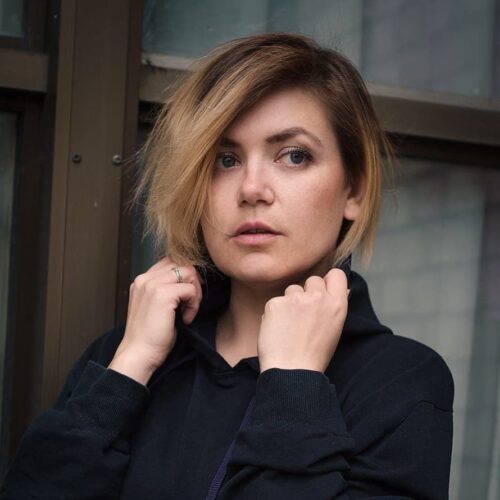 Ukrainian journalist Kateryna Sergatskova was awarded the honors of the American University.
Along with her, an Iranian investigative journalist.
According to Professor Kent Wilkinson, the critical solutions that affect the future can only occur with information from the fields.
The Department of Journalism and Creative Media at the Texas Technical University awarded the editor-in-chief of Zaborona Kateryna Sergatskova and Iranian investigative journalist from Persian Service Voice of America Masicha Alindowdo.
Zaborona tells about the award.
Kateryna Sergatskova: Freedom of speech must be protected
An independent Ukrainian media has been operating for five years. During this time, the media pages raised many questions about the rights of people and the protection of animals and explained social and cultural phenomena – through text, photographs, and videos. The Big War did not change its views and accents but exacerbated them.
"Freedom of speech should be protected by the law and actions. It is not something you can take for granted", said Kateryna Sergatskova in her address to the university and the students. "Journalism helps people to make changes – to change themselves, the world around them, the rules, for the better. Sometimes people may react to [our] work with anger or even hate, but then, one day, they realize you were right. Changes cannot happen in a closed can. The can should be open – we have to talk about difficult things and speak to people we may not like, but as humans, we can change something with words, not weapons."
Zaborona's editor-in-chief dedicated the award to Ukrainian journalists who sacrifice their life and health for reporting from the frontline.
"The world has been following the impacts of Russia's illegal and inhuman war on Ukraine for a year now," – said professor Kent Wilkinson, director of Harris Institute for Hispanic and International Communication at Texas University, in his introductory statement. "We've seen that it is an impact and is reaching consequences across the globe but not so extreme as the suffering of Ukrainian people and devastation of the beautiful country. We rely on journalists and news organizations willing to face hardship and grave danger to inform the world of what's happening in Ukraine. The key decisions that will affect the future of the conflict and of Ukraine itself cannot be undertaken responsively without on-the-ground information that we regularly receive from sources like Katerina Sergatskova and Zaborona Media. We deeply appreciate those efforts and admire your bravery."
Department of Journalism and Creative Media at Texas Tech University also awarded Masih Alinejad, Iranian investigative journalist, Voice of America Persian Service.