Zaluzhny Explained Where Russia's Aircraft Had Gone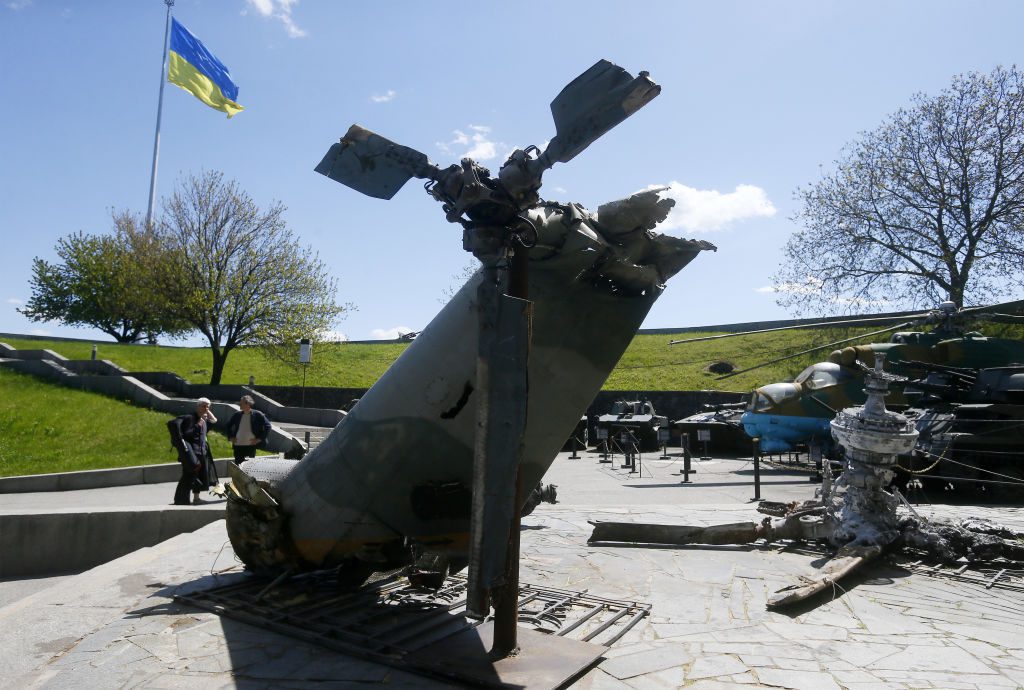 The exhibition "Ukraine: Crucifixion" with the remnants of liquidated enemy equipment is on display at the National Museum of the History of Ukraine in the Second World War. Photo: STR / NurPhoto via Getty Images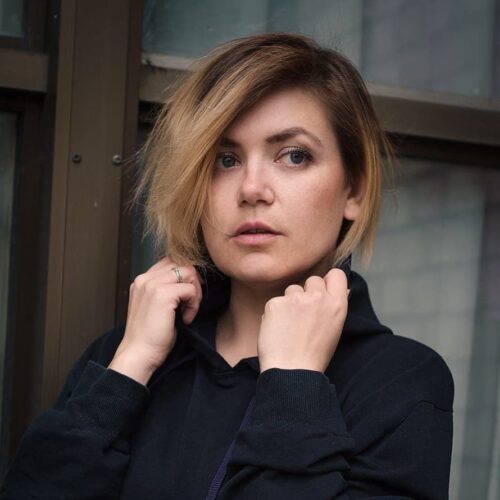 Daily, Russia launches up to 14 cruise missiles in Ukraine, including supersonic anti-ship missiles.
The Commander-in-Chief of the Armed Forces of Ukraine notes that the situation at the front remains difficult, but the Ukrainian soldiers focuse only on victory.
Ukraine can account for every material aid provided in the war.
Russian military aircraft suffers heavy losses, so the enemy command has to carry out orders with the available weapons. Therefore, instead of planes and aircraft, the occupiers use cruise missiles to destroy Ukraine's infrastructure.
Zaborona tells how the Russians are changing tactics to destroy logistics and intimidate Ukrainians.
Russia Began to Save Aviation in May 2022
The enemy continues to use strategic cruise missiles on the territory of Ukraine. Every day, the enemy fires 10 to 14 cruise missiles at civilian infrastructure, Commander-in-Chief Valery Zaluzhny told the chairman of the Joint Chiefs of Staff, General Mark Millie.
«Recently, Russia has resorted to tactics of massive use of supersonic anti-ship cruise missiles of the X-22 type at these facilities. Thus, [on May 12], the enemy used 12 cruise missiles at the Kremenchuk Oil Refinery, two of which were shot down by Stinger MANPADS. One of the reasons for the enemy's transition to this tactic is the refusal to use aircraft, which incurs heavy losses», — Zaluzhny said.
The weekly dynamics collected by the Prohibition on the basis of data from the General Staff of the Armed Forces of Ukraine clearly shows how the Ukrainian army is demilitarizing Russian military aircraft. It is noteworthy that the main losses occurred at the beginning of the full-scale campaign, ie when planes bombed Kharkiv, Chernihiv, Mariupol, Kyiv region, and helicopters delivered landing.
In the third month of the war, the dynamics slowed down, for example, for two weeks the mark of downed planes remained at 199. Now the enemy uses drones: a silver line on the graph shows downed UAVs. They are needed for reconnaissance and shelling.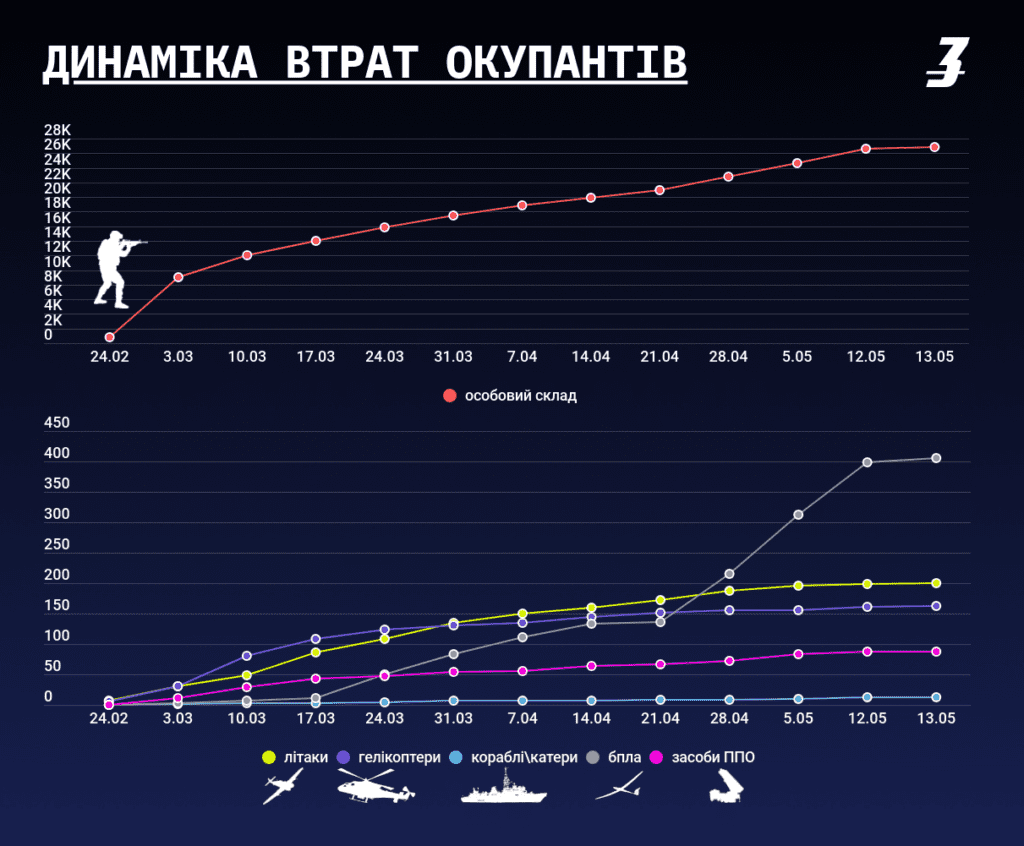 The Commander-in-Chief of the Armed Forces told General Millie about the operational situation: «It remains difficult, but our mood is combative, and we are focused only on victory».
«Mark Millie asked me what victory means to us. This is a critical issue. For me, victory is the destruction of the enemy who is on our land, and the liberation of all territories occupied by him», — shared Valery Zaluzhny.
He stressed that a telephone conversation with General Millie was another opportunity to thank the people and the US government for their assistance. The Armed Forces keep strict records and control over the use of the provided material resources and are ready to share all materials with the United States Embassy as soon as it returns to Ukraine.
Earlier, Zaborona told how Ukrainian soldiers destroyed rare modern units of enemy equipment, which Russia flaunted at international exhibitions. In particular, we wrote about armored vehicles and tanks.