"If I Have a Dog – I'll Name Him Chornobai!" Diary from under Shelling in Severodonetsk. Week Four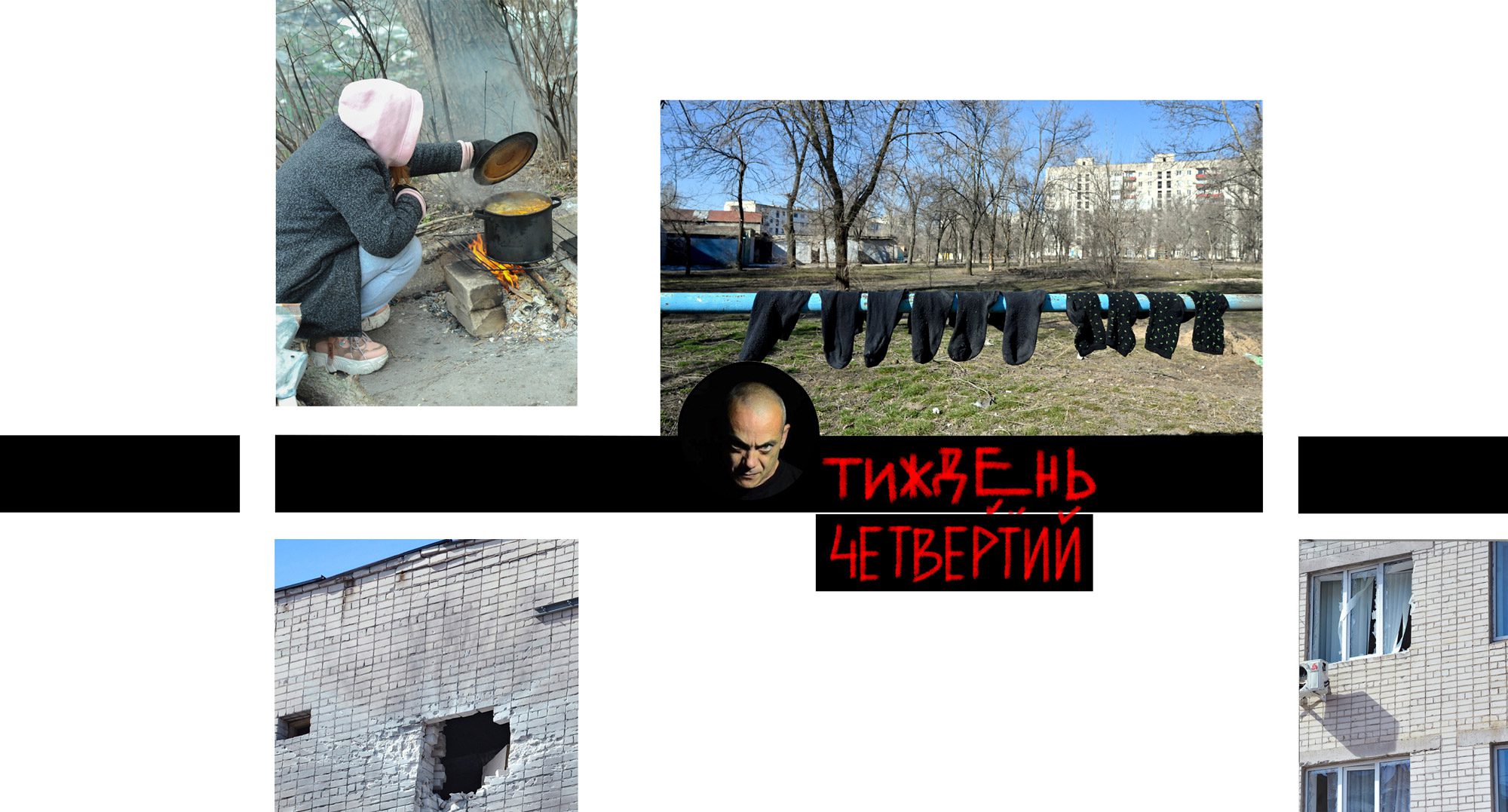 Collage: Zaborona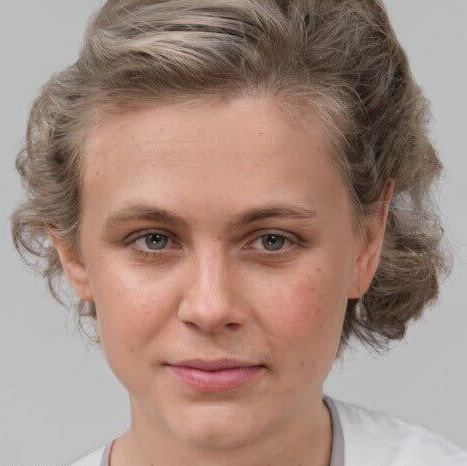 "Until February 24, 2022, I was kind, I held festivals, rode a bicycle, and thought about innovations. Now I'm angry, writing from Severodonetsk, which is being shelled by the Nazis." This is a description of the Twitter page of Arif Bagirov, a 45-year-old local historian and a native of Severodonetsk. Before the war, he headed the Pruzhyna creative movement, was involved in the development of the town, and saved the Belgian heritage in the Luhansk region. Today, he is trying to survive by staying in his hometown, which is constantly bombarded, including with phosphorus bombs. All this time Bagirov has been writing down his life, thoughts, and chronicles of the shelling on Twitter. With the permission of the author, Zaborona publishes lines from his online diary. You can read the first, second, and third parts by the links.
17.03
7:53 Everything is well in Severodonetsk! The combat pigs of the Russian Fuhrer, who seem to have already taken the town the day before yesterday, shamefully and ingloriously die on the approaches to it. In general, as they say, "fascism will not pass", the Armed Forces are helped by the native land, they are smarter and stronger. Hold on and rejoice))))
8:32 Borovske got hit yesterday. Once again, the Russians are destroying an ancient village that arose in 1648 or even earlier. And not in the place where it is now. That yurt in 1709, along with hundreds of others, was burned to the ground by Moscow's punitive forces, which suppressed the Bulavin Uprising. Let's pay for it!!!
10:25 Active shelling in the town. Severodonetsk is under fire again…
10:36 It's quiet.
11:19 When the Nazis attacked last time, Severodonetsk was the village of Liskhimbud, which belonged to Lysychansk. It had 50 houses, half of which were barracks and the rest were made of sandstone (still standing), in which about 3,500 people lived – of which 350 remained at the time of the occupation. After the liberation in 1943, the town was being rebuilt by 5,500 prisoners of war of various nationalities. Now, I don't want prisoners of war to even show up here. We can handle it ourselves, why do we need these damned and clumsy ones…
16:31 Damn, a month ago the main problem for me was finding a bike bearing. And now I have forgotten that I have it…
17:47 Philosophy tweet. Unlike the civilized world, modernity did not come to Russia, all technological progress was violent, and society remained essentially archaic. Postmodernity, which lay down on such soil, gave birth to a nation of a rare freak who presents himself as a handsome man…
22:58 Severodonetsk is in silence (with rare exceptions) and in Ukraine. May peace come to us tonight and in general to all the following nights…
Severodonetsk, Ukraine. March 21, 2022. Photo: Albert Koshelev / Ukrinform / Future Publishing via Getty Images
18.03
7:18 A traditional morning report. Everything is fine in Severodonetsk – here it's sunny, frosty, and in Ukraine. So far, the Russian Nazis have not shelled the city, which is good news. We hold on and believe in the inevitable victory, it can't be otherwise)))
12:30 The town is noisy, but it seems that there is no shelling. Heavy artillery is pounding somewhere. We stand, everything is as usual…
18:03 The fourth week of the war, and the vaunted "Russian hackers" only broke the moving line of the TV channel, attacked the sites of government services, which no one visits, and made a stubby deep fake with Zelensky. Another world myth is destroyed – another nonsense, like the whole their country is…
23:13 Today, the anxiety level in Severodonetsk is 4 out of 5. The enemy hit the town. But it still stands, and the flag of a free Ukraine proudly flies over it. And may it be there until the end of time))))
19.03
8:11 Good morning, we are from Severodonetsk!))) We have a sunny and beautiful day; it's relatively quiet and Ukraine here. Ruscists in their cartoons for morons has long taken it away. Normal people should not worry – God and the Armed Forces are with us!))))
16:13 I have always respected my opponent. On the carpet, in the ring, on the dance floor and everywhere you had to fight – and often had to. Many of them were cool, you could learn from them, and made friends with many. But Russian, damn it! The stupid rabid dog that you drive away with a stick.
21:26 And what have I to say to you today? According to the scale of peace 1 out of 5, there were no attacks, at least massive ones, an evacuation was carried out, repair works are being carried out, combat pigs of the Russian Führer are freezing in the woods. Everything is very good))))
20.03
8:26 Severodonetsk reports. It's noisy and gloomy; the temperature is around zero degrees by Celsium, Ukrainian mood and flag reign over the town. The occupiers don't stop trying to take the town, but they have been trying for several weeks, and we are still standing. Things are like this now…
15:04 Taliban condemned the war in Ukraine, Hezbollah vehemently denies that their militants plan to fight here. It remains only Kim Jong Un to call war a war, and voila – now they are not the biggest scoundrels on Earth)))
"Special way" – it's like that…
23:03 Today it was relatively quiet again. In the evening something hit nearby the town. Therefore, I do not want to jinx it, but it seems that the level of danger in Severodonetsk is slowly subsiding. Our fighters are doing their job, and they do it very well))))
21.03
7:23 Severodonetsk is here))) Our morning is not good at all: several brutal blows to the industrial zone. As a result, we have a fire and smoke over the city. In general, the Ruscists continue to kill and destroy, and we continue to stand and fight. I wish it would be over soon…
9:38 Judging by the ammonia leak in Sumy and the direction of today's strike here, the people of Severodonetsk should get gas masks. In the past, every resident had them and people knew how different gases leaked. I forgot, I'm starting to remember…
19:39 If and when I have a dog, cat, or any other male pet, I promise to name him Chornobay!))))))))
Severodonetsk, Ukraine. March 14, 2022. Photo: Albert Koshelev / Ukrinform / Future Publishing via Getty Images
22:35 At this time, the eastern Ukrainian night is quiet. Lunar. Full of stars. Clear.
Although during the day it was 4 out of 5 on the traditional anxiety scale. The main battle is now in Rubizhne, from where the counteroffensive will soon begin and, in general, a complete renaissance. In the meantime, you need to strain and be patient…
22:53 By the way, yes, I noted that almost all Turkic peoples categorically support Ukraine and are watching with horror what is happening. Thank you very much, I wish you a peaceful sky, not like ours now, and, most importantly, congratulations on Novruz – the holiday of spring and renewal! Hugs to everyone!!!
22.03
9:44 News of Severodonetsk. We are fine! Something was pounding in the morning and that's it. Now it is quite completely (which is very unusual), nothing is burning anywhere. Spring sun and the Ukrainian flag reign over the city. I have no other news for you yet))))))
10:16 I jinxed, attacks started, fire is visible in the center. Ruscists continued their vile deed – to kill ((((((
16:28 There were some troubles with communication. Now it works. After the morning strike, there is silence, and fires in different parts of the city were extinguished. Thanks again to all the emergency workers who are working here now! You are the heroes, for sure!
17:23 I find myself struggling with the Dragon and starting to become one myself. And this is not part of my plans. I don't want to become just anti-Russian, I want to play on a different level. In general, "to fight evil, not join it."
No way))))
18:14 Strike on Lysychansk! And a huge column of smoke…
18:59 In short, the entire Donbas is under fire from the Russians…
20:56 I'm thinking about what is primary. Was it the Ruscists who gave birth to such a monster as the Kremlin Fuhrer, or did he make this silent herd out of them? And it seems to me that both options are correct – otherwise, there would be sparking. But it all happened peacefully – the rallies not only didn't work but also obeyed him…
23:16 Today, not only the soldiers cover each other, but also the cities. Mykolaiv defends Odesa, the bleeding Mariupol from the south, and the same Kharkiv from the north does not allow Russians to occupy Slovyansk and Kramatorsk, approaching the center of the country. Lviv covers us all. We fight as one!
Severodonetsk, Ukraine. March 23, 2022. Photo: Albert Koshelev / Ukrinform / Future Publishing via Getty Images
23.03
8:18 Severodonetsk reports! Nothing hit the town, but it was loud from 5 a.m. It's warm, sunny, and restless, but there is a firm belief that all the madness will end soon, and the Ruscist occupiers will perish like dew in the sun. That's how we live))))
14:11 Azovstal was crushed in Mariupol, Naftoprogonny in Lysychansk, Zoria seems to be destroyed too, and Azot is next. We are waiting for the reaction of Ruscist owners to this situation))))
21:22 Several hours of complete silence in Severodonetsk. No shelling even on the horizon. All the action is now in Rubizhne, which turned out to be an insurmountable border for the Ruscists. And now it pays a high price, covering tens of thousands of people from the mad horde.
Bless us and save…
21:53 The aircraft hit Lysychansk!