Orban showed up at a football match wearing a controversial scarf: why did the Greater Hungary anger neighbors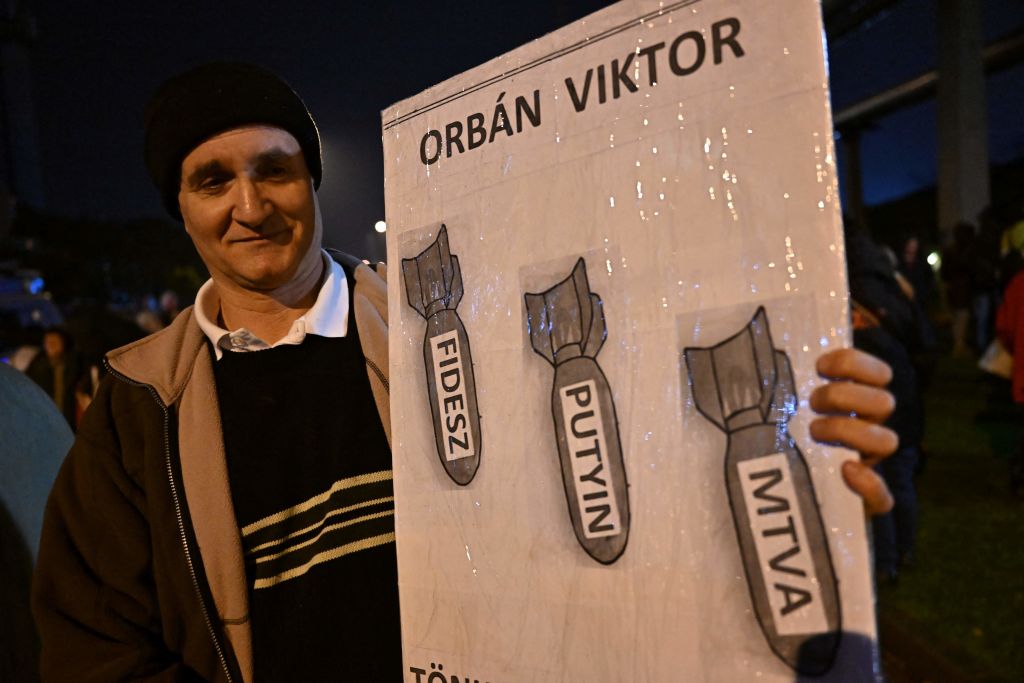 A man holds a placard reading 'Viktor Orban ruined us - FIDESZ (governing party), Putin, MTVA (the state television network)' during a demonstration for an independent news service against the pro-government media coverage of the state television network, in front of its headquarters in Budapest, Hungary, on November 4, 2022. - The independent anticorruption representative of the Hungarian Parliament Akos Hadhazy called people to protest against the state television. Photo by ATTILA KISBENEDEK/AFP via Getty Images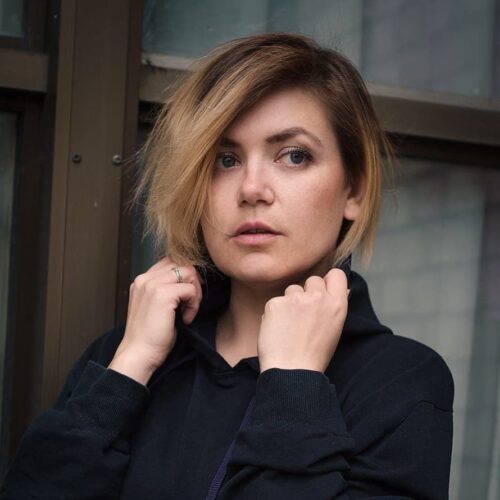 Hungary's head of government provoked an alarming conflict: although it can not be considered a fallacy as it is posted on their Facebook page.
Ukraine and Romania MFA are demanding ambassadors for an explanation.
Neighboring countries had numerous conflicts with Orban in terms of territories.
Hungarian Prime minister Viktor Orban involves himself and the country in an international diplomatic scandal again. The reason for it (not for the first time) appeared to be Greater Hungary, the state which stopped existing within its borders after World War I.
Zaborona is talking about the controversy caused by odious Putin's friend and Hungary's neighboring country's reaction.
Orban is involved in a scarf conflict
On November 21, Hungarian prime minister Viktor Orban showed up in the team's changing room before the football match between Hungary and Greece. While posing before the cameras, he was wearing neckwear with the map of Greater Hungary on it, with territories of neighboring countries included, Spiegel, reports.
«Viktor Orban's behavior was irresponsible when he appeared wearing a Greater Hungary scarf. It is a gesture of revisionism, which puts Orban along with Putin, who is also dreaming of border change. Orban has to be responsible for such kind of actions, which are not matching with being a member of liberal democracies.», – Alin Mituța, Romanian deputy of the European Parliament, mentioned. Romanian MFA handed over an unapproved of such behavior to the Hungarian ambassador.
The Ukrainian Ministry of foreign affairs called for the Hungarian ambassador to receive an explanation of the prime minister's behavior and is waiting for an apology. «Revisionism ideas promotion does not contribute to Ukrainian-Hungarian relations development. Hungarian ambassador is invited to arrive at Ukraine's MFA, who will be informed of the unacceptability of Viktor Orban's action. We are waiting for an official apology from the Hungarian authorities and a refutation of the encroachments on Ukraine's territorial integrity», – Oleh Nikolenko, MFA of Ukraine speaker, wrote on Facebook.
Greater Hungary's map: boundaries
Orban's statements on Greater Hungary do not sound for the first time. In 2020, he published an image of the globe, where the Kingdom of Hungary's boundaries before World War I could be seen. During the times of his government, controversies on ethnic Hungarian rights constantly arose, and Hungarian passports were distributed generously in their territories, including Ukraine.
Peace treaties signed after World War I rethought the European state system completely. The Austro-Hungarian defeat allowed the nations under the monarchy to create their national states.
Hence, the Greater Hungary idea calls for the Hungarian return imperialism spirit to return the borders before World War I. According to the Treaty of Trianon, held on 4 June 1920 with Entanta allied countries, the country got 72% fewer territories with about two-thirds of its inhabitants, almost five million Hungarians. All those territories were ceded to neighboring countries – Romania, Ukraine, Slovakia, Serbia, Austria, Croatia, and Slovenia. Most of the lands were ceded to Romania. Even though most of the local population is non-Hungarian, Orban and his supporters do not want to leave the idea of reunion or the autonomy of the former territories.
Earlier, Zaborona wrote about Party's Orban victory in April's parliament elections in Hungary. After one and a half months after the full-scale invasion of Russia in Ukraine, the Fidesz party leader called Zelensky, an enemy for critics of blocking weapons' supplies.