Anonymous YouTube Video Seemingly Shows Neo-Nazi Sergiy Korotkikh Agreeing to Be An Informant for the Russian FSB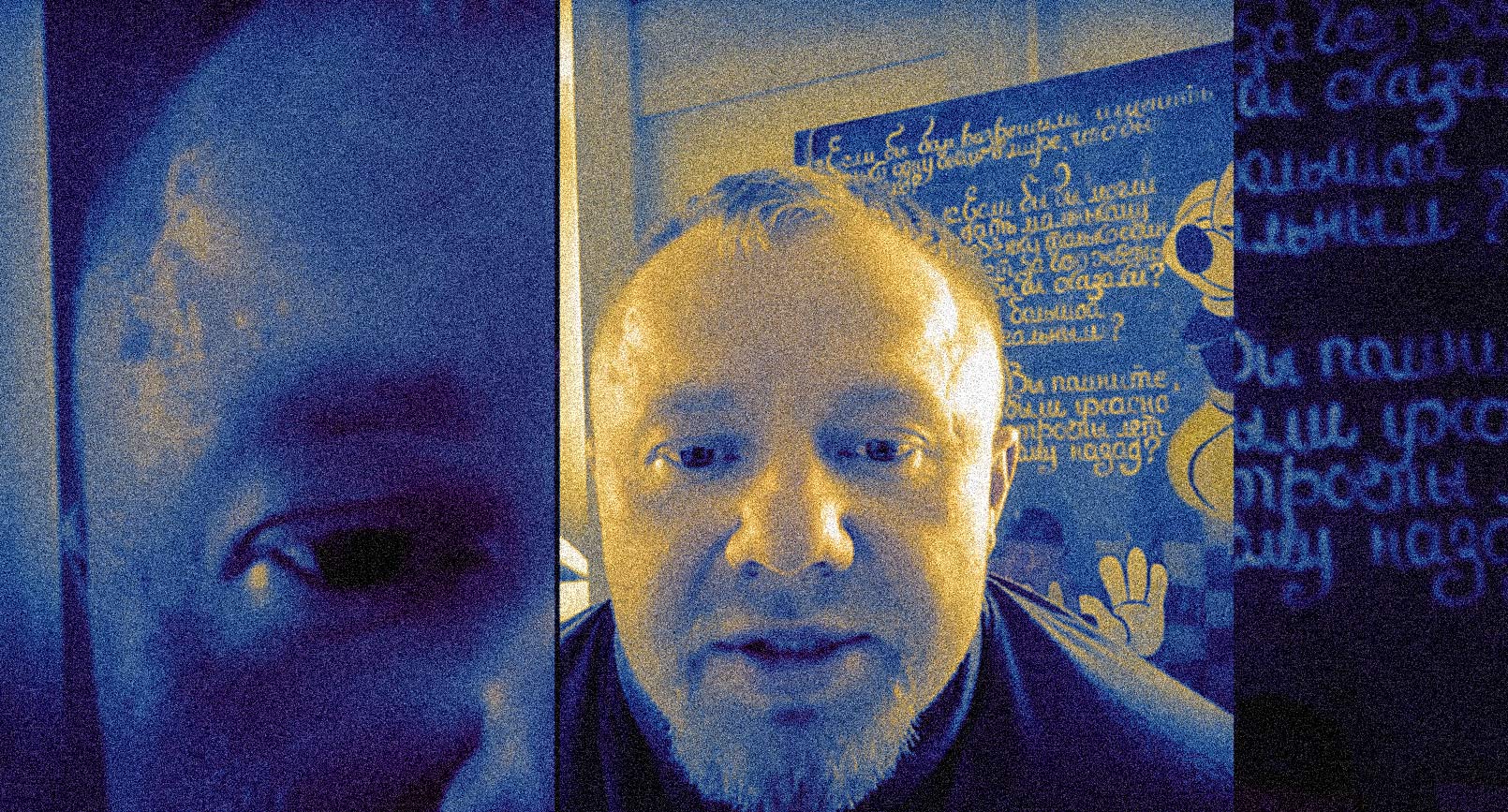 Screenshot from a video entitled "Botsman in a memory about Tesak" / YouTube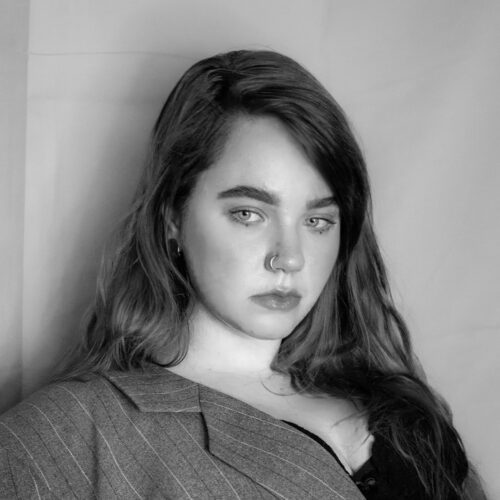 Overnight on August 6, a video appeared on YouTube with the title "Botsman in a memory about Tesak." It contains clips of what seems to be a Russian FSB interrogation of neo-Nazi Sergiy Korotkikh, an announcement, with Korotkikh's signature, stating his willingness to voluntarily cooperate with Russian special services, as well as recordings of conversations between employees of Russian's Interior Ministry and members of the National-Socialist Society, a neo-Nazi group once run by Korotkikh. In Ukraine, Korotkikh unofficially manages several far-right organizations, and has 'helped' Belarus House in Ukraine, the head of which was found hanged not long ago. Zaborona explains the video itself, its sources, and what it means.
The video itself
In the first part of the video, Sergiy Korotkikh (aka Botsman or Malyuta) is sitting through an interrogation seemingly conducted by Russian law enforcement. The man in the video then names his fellow associates at the National-Socialist Society (NSO), talks about internal conflicts in the organization and its cooperation with the Format-18 group run by Russian neo-Nazi Tesak. The second part of the video regards what appears to be a written announcement by Korotkikh, stating that he agrees to cooperation with the Russian Interior Ministry.
"I assure that I will report on all situations regarding the preparation of, or completion of, common crimes, as well as crimes of a terrorist and extremist nature," the announcement reads.
Screenshot from a video entitled "Botsman in a memory about Tesak" / YouTube
In a written format, the statement attributed to Korotkikh agrees that his work will be overseen, most likely, by someone from the Russian special services (who exactly is unknown, as that information is redacted from the photograph of the announcement). The announcement further contains his telephone number and notes that he's signing this announcement of his own free will. Below, there's something that presents itself as Korotkikh's signature, and a date – November 4, 2007. During the interrogation, Korotkikh also seemingly agrees to cooperate with investigators.
You can read more about who Sergiy Korotkikh is, and his activities in Ukraine here, here, and here.
Who leaked and published the video?
The video was published to YouTube anonymously, on a channel named Sergiy Malyutka. The first link to it was posted by the unofficial head of the Russian radical organization Men's Government, Vladislav Pozdniakov, on his own Telegram channel. Members of this organization harass women who married "non-Russians", doxxing them by releasing their personal data, intimate photographs or videos they found on the Internet, and praise Hitler.
Pozdniakov often pushes forward political ideas on his Telegram channel: against the current government, against corruption, oligarchs, and the military draft, as well as migrants and women in power, for patriarchal values and even for a 'morality police.' At the same time, he's repeatedly hinted that he cooperates with the Russian Federal Security Service (FSB) – he's sometimes told opponents that he "has connections" and that they'll "have problems". However, it's still not clear if he was bluffing at that time. In Russia, Pozdniakov is under suspicion in several criminal cases, yet he has not been named guilty in a single one. He currently doesn't live in Russia – he sometimes says that he lives half the year in Ukraine, other times that he'd received political asylum in Poland.
As Pozdniakov writes in his Telegram channel, an "exclusive" fell into his lap – someone anonymously sent him a direct message with a link to the video. He believes that this was done by law enforcement.
Israeli filmmaker Vladi Antonevicz, who has looked into reports of Korotkikh's crimes, also posted the video to his own Telegram channel a little later. He also says that he received the video anonymously.
Vladi Antonevicz. Photo: antonevicz / Instagram
Slowing down the investigation of a brutal murder
In August 2007, a video appeared on the Internet entitled "Execution of a Dag and a Tajik".In the video, two men in handcuffs talk about how they were "arrested by Russian national-socialists", after which an unknown person in a balaclava cuts off one of the prisoner's heads with a nice, while the other prisoner is executed with a shot to the back of the head – and all of this occured on the background of a swastika flag. The murderers in the video identified themselves as representatives of the "National-Socialist Party of Rus" (NSPR).
A few months after the video was published, Sergiy Korotkikh was expelled from the NSO for "financial misdeeds" and "inciting hatred within the organization".
At the time, Vladi Antonevicz was personally investigating the murder. He put his version of events into a documentary film called Credit for Murder, released in 2015. He believes that the execution video was taken by the leader of the Format-18 group – Tesak, but that Korotkikh had carried out both murders.
Following the video's publication, law enforcement officials in Russia first claimed that the video was staged – but then confirmed its authenticity and announced that they had a suspect in custody for the murder. It's not clear who exactly they detained for the crime – police later denied that they had anyone in custody at all. In the end, the case ground to a halt. They had announced that they'd arrested a suspect for the crime on September 10, 2008 – 10 months after Korotkikh had supposedly signed this announcement about his cooperation with Russian special services.
What is this all for?
There is currently no confirmation of the video's authenticity. It's also unclear who leaked the video in the first place. Yet it appeared only after the death of Vitaly Shishov, the head of the NGO Belarus House in Ukraine, and the Security Service of Ukraine (SBU) ban on Rodion Batulin, Belarus House's cofounder, from entering Ukraine.
Bellingcat investigator Christo Grozev has previously said that his data indicates the presence of Russian special services agents in Ukraine, and promised that Bellingcat will look into Shishov's death.
Ex-commander of the scout company of the Azov Battalion Sergiy "Botsman" Korotkikh, during a memorial in honor of Vitaly Shishov near the Belarusian embassy in Kyiv, Ukraine. Photo: Viktor Kovalchuk / UNIAN
Zaborona has attempted to contact Sergiy Korotkikh, but all of his numbers are currently not in service, though we spoke to him just a few days prior to publication via exactly those numbers. He did not respond to requests for comment via Telegram as well. The SBU has not reacted in any way to this video, though Zaborona has sent the agency a request for comment as well.